Report says firms are digitalizing for growth
By FAN FEIFEI | China Daily | Updated: 2021-09-22 09:33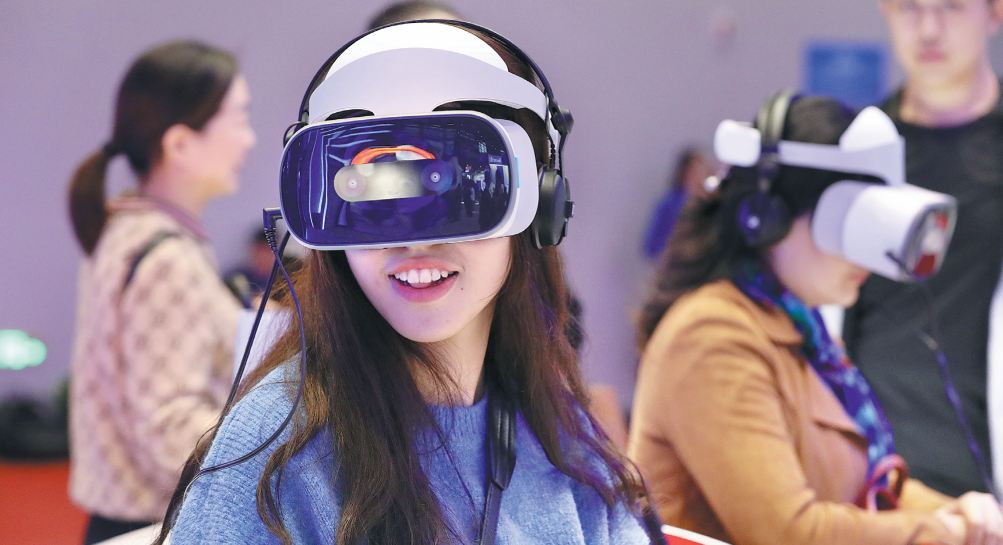 Chinese companies are accelerating their digital transformation and deploying cloud computing, big data and innovative technologies, in order to achieve sustainable growth and stay competitive, according to a new report released by global consultancy Accenture.
The report said 16 percent of interviewed companies can be designated as "Digital Transformation Champions", which have generated more than half of their revenues from new areas of business in the past three years, up from 11 percent of companies in that category in the previous year.
It found the revenue growth of Chinese companies with digital advantages is 3.7 times than that of other peers in 2020.
Moreover, about 27 percent of companies in traditional retail industry and 25 percent of companies in the logistics sector said they will obviously increase investment in digitalization over the next one to two years.
Samantha Zhu, chairperson of Accenture China and a member of Accenture's global management committee, said businesses in China have proven their ability to remain competitive on a global scale. Some 91 percent of executives in China are confident about achieving their growth targets.
The performance gap between digital champions and others within the country, however, is widening each year, Zhu noted.
"This puts digital transformation at the forefront as companies realize how technology investment and implementation can accelerate industry upgrades and continue to drive sustainable growth amid the profound and prolonged impacts of the COVID-19 pandemic and disruption," Zhu said.
The research also showed that for companies that continue to lag in expanding their digital capabilities, only 46 percent were satisfied with the integration and collaboration of their supply chains. Furthermore, just 52 percent have launched new products and services in response to new demands, compared with 83 percent of the champions.
Enterprises are speeding up efforts in their digital transformation journeys during the 14th Five-Year Plan period (2021-25), said Zhu, adding Chinese companies should set a clear digital transformation strategy and continuously and accurately evaluate their performance to find areas for new innovations.
This is the fourth consecutive year Accenture has conducted China Digital Transformation Index research in collaboration with China Industrial Control Systems Cyber Emergency Response Team.
Researchers studied 563 Chinese companies across nine industries like electronic components and materials, high-tech electronic manufacturing, automotive and engineering machinery, and medical and pharmaceutical.
At present, the digital economy is booming across the globe. In China, new industries and forms of business buoyed by digital technologies like big data and artificial intelligence are flourishing.
China's digital economy was worth nearly $5.4 trillion last year, ranking second in the world. That represented a year-on-year growth of 9.6 percent, the fastest in the world, according to a white paper released by the China Academy of Information and Communications Technology, a government think tank.
Li Wei, deputy head of cloud computing and big data research at the CAICT, said the digitalization of enterprises serves as the cornerstone of a digital economy.
Enterprises should speed up the pace of digital transformation, concentrate on consumers' requirements, integrate online and offline channels, as well as promote the transformation and upgrade of traditional industries, Li said.