UN envoy urges global response to climate
By LIU YINMENG in Los Angeles | China Daily Global | Updated: 2021-09-24 09:02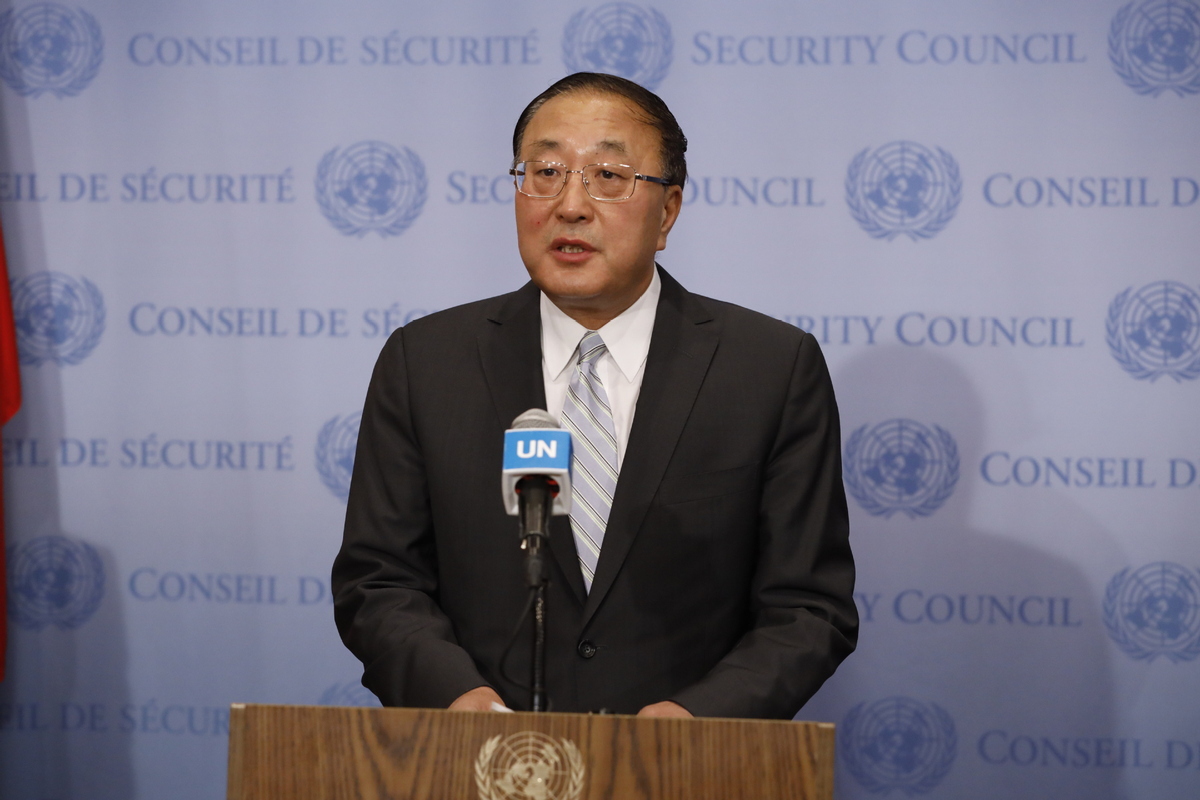 Climate change is a common challenge facing humanity and it requires a global response, a Chinese envoy to the United Nations said Thursday during a high-level Security Council debate on climate and security.
The UN Framework Convention on Climate Change (UNFCCC) and the Paris Agreement make up "the most authoritative" platform for tackling climate change, Zhang Jun, China's permanent representative to the UN, told government leaders and diplomats at the conference.
The principles of common but differentiated responsibilities, respective capabilities, as well as equity, are the cornerstones of global climate governance, the ambassador added.
"We must uphold the convention and the Paris Agreement as the main channels, and respect the right to speak on equal footing by all countries on climate change issues," Zhang said.
China supports the upcoming UN Climate Change Conference, also known as COP26, so that it can achieve fruitful outcomes, and promotes the "comprehensive, effective and sustained" implementation of the Paris Agreement, he said.
Developed countries bear historical responsibility for climate change, the envoy pointed out.
"In discussing climate change, regardless of the platform or angle, we should not lose sight of this very basic fact," he said.
Developed countries should take the lead in significantly reducing emissions while honoring their climate financing commitments. That is the key to achieving global net zero emissions at an early date, Zhang said.
He called on the international community to establish an oversight mechanism to ensure that developed countries "live up to their commitments".
Climate change is a byproduct of the unsustainable development models of mankind, the envoy pointed out. Only when it's coordinated within the framework of sustainable development can it be fundamentally resolved.
Zhang urged countries to integrate climate change response into their national development plans, aligning it with poverty eradication, employment promotion, health security and clean energy rollout, in order to enhance resilience to climate change.
Noting that countries in conflict have weaker capacity to mitigate and adapt to climate change, the ambassador called on the international community to increase investment to support UN specialized agencies to help countries in conflicts overcome challenges.
China has always been a contributor to global climate governance, a leader in the construction of global ecological civilization, and an implementer of the Paris Agreement, Zhang stressed.
He noted that China's President Xi Jinping announced during an address in the Sept 21 General Debate that China will step up support for other developing countries in developing green and low-carbon energy and will not build any new coal-fired projects abroad.
That is another important initiative taken by China to respond to global climate change after Xi announced last year that China will strive to peak its CO2 emissions before 2030 and reach carbon neutrality before 2060, the envoy said.
"This represents another of our active contributions to promote green global recovery and achieve targeted goals in addressing climate change. This demonstrates China's firm determination and practical action in building a community of life for man and nature," he said.
The ambassador noted that China will host the 15th Conference of the Parties to the Convention on Biological Diversity (CBD COP15) in Kunming of Yunnan province next month.
"Using the opportunity of COP15 of CBD, China is ready to work hand in hand with other countries around the world and to make fresh contributions to global environmental governance," Zhang said.