US, France look to mend fences after dispute
By JULIAN SHEA in London | China Daily Global | Updated: 2021-09-24 09:25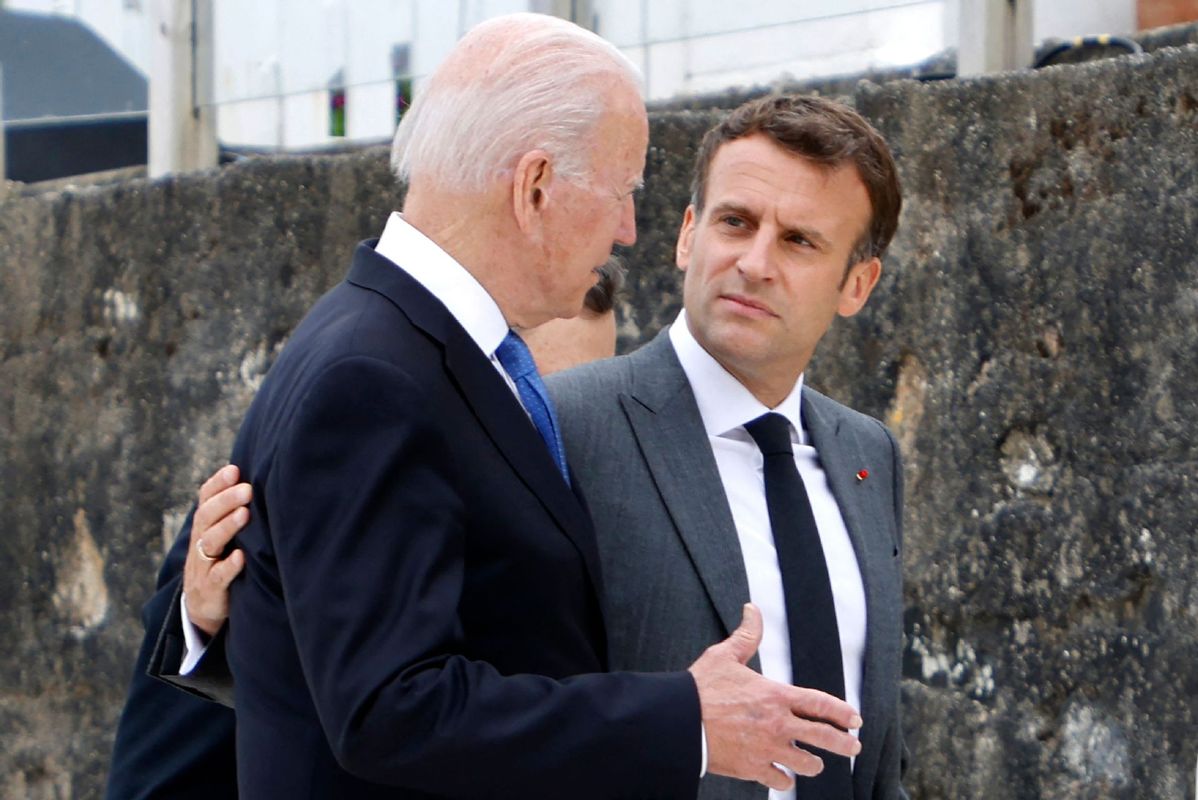 Ambassador restored as talks help ease tension, but eroded trust said to remain
United States President Joe Biden and his French counterpart Emmanuel Macron spoke on the telephone for half an hour on Wednesday in a bid to repair some of the damage done to relations between the countries over the US establishment of the AUKUS defense pact with Australia and the United Kingdom.
As part of the agreement, relating to military policy in the Asia Pacific region, Australia canceled a $37 billion submarine supply contract it had with France, prompting an angry response from Paris, which said the new alliance was a "stab in the back."
Macron even recalled France's ambassadors to Washington and Canberra over the matter, although following his talks with Biden, the Washington ambassador will be reinstated.
The Elysee Palace said no similar call had yet been arranged with Australian Prime Minister Scott Morrison, and there were no plans for the ambassador to return.
French news website France24 quoted a statement issued jointly by both governments, saying that the two leaders had "agreed that the situation would have benefitted from open consultations among allies on matters of strategic interest to France and our European partners".
Macron and Biden will meet in person in Europe in October, and following their discussions, on Thursday US Secretary of State Anthony Blinken and France's Foreign Minister Jean-Yves Le Drian were expected to meet in New York, where they have been attending the United Nations General Assembly.
The dispute's implications for transatlantic relations have touched a nerve with many countries in the European Union, and it will be high on the agenda at next month's EU summit.
As he arrived in Brussels for ministerial talks, France's minister for European affairs Clement Beaune said the row was "a European issue", not just a matter for the French.
"I don' t think France is overreacting and I don't think France should overreact. But when a situation ... is serious, I think it's also our responsibility to state it very clearly," he said.
Speaking in Washington, the EU's internal market commissioner Thierry Breton said there was a growing sense "that something is broken" in ties between Europe and Washington, "so it is probably time to pause and reset our EU-US relationship.
"A partnership works when both parties are honest and truthful with each other, when both parties treat each other with respect, and when both partners are strong - and, of course, when there is trust," he said at the Atlantic Council think tank. "But, of course, we are not naive. Trust is not a given. And after the latest events, there is, I should say, a strong perception that trust between the EU and US has been eroded."