Students set sail to study dolphins
Share - WeChat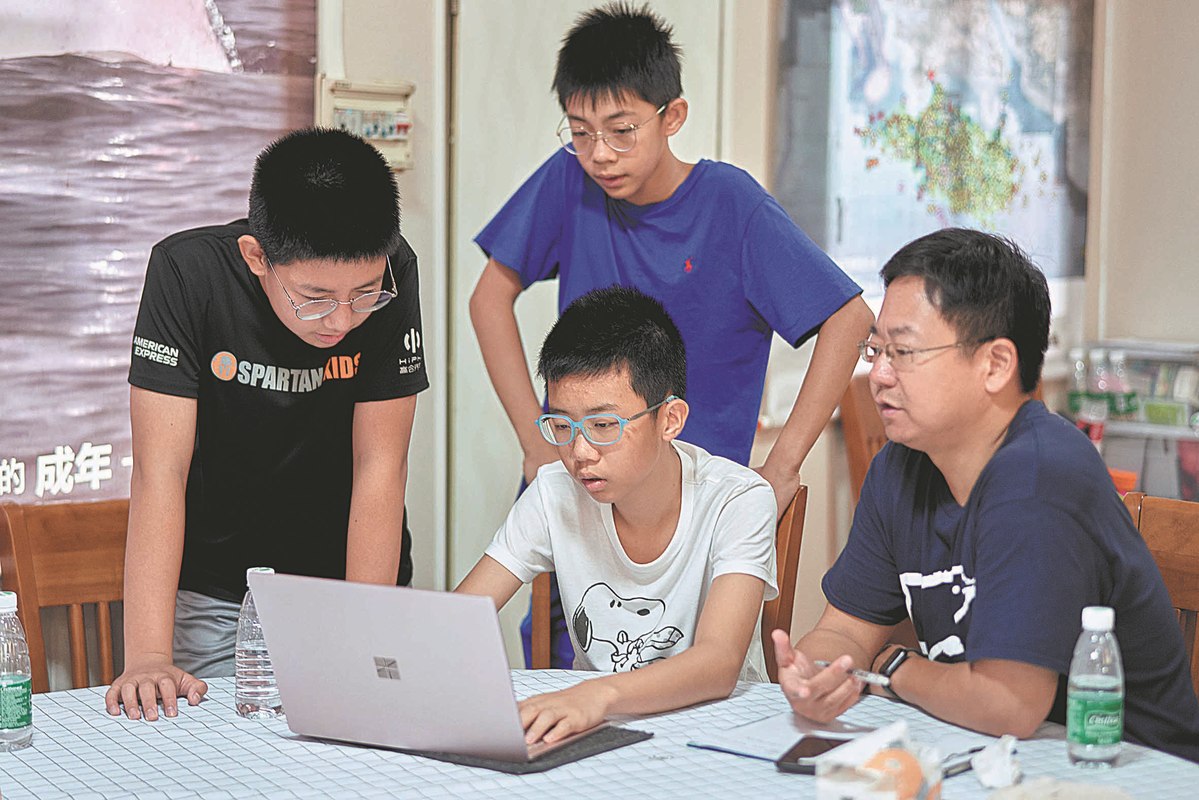 Lessons in harmony
The students observed dolphins by following Lin Qiang's boat and the directions in which he pointed. Known in the Sanniang Bay area for his ability to pinpoint the location of dolphins, Lin is an indispensable member of the research team.
"There will be different fluctuations of the sea surface if there are dolphins in the water," said Lin, 53, a native of Sanniang Bay village.
Born to a fishing family that lives about 100 meters from the sea, he attributes his ability to locate dolphins to his rich fishing experience over the years.
He no longer fishes, but is responsible for ferrying researchers, helping with GPS orientation, recording the dolphins' sounds, and taking photographs of them. He also measures the depth and temperature of seawater.
Zhao, the researcher, said Lin's working life has changed in tandem with the area's gradual integration with biodiversity conservation, reflecting a change of attitude by local residents.
"Dolphins used to be viewed as fishermen's enemies, as they were competing for fishery resources," Zhao said.
He told a life education class that fishermen sometimes chased white dolphins away or set up electric nets to catch more fish, which harmed the dolphins. "This might be why Qin Qin was injured," he added.
Overfishing depleted ecosystem resources in white dolphin habitats, and the large number of boats used to catch fish also polluted the sea, driving dolphins away, Zhao said.
Meanwhile, Lin and other experienced fishermen found that local fish stocks were declining along with the number of white dolphins.
"Fishermen had to sail farther to catch enough fish, and it became increasingly difficult for them to support their families," Lin said.
"We then realized the presence of dolphins meant that seawater quality was good, there would be more fish and we could catch enough to support our families," Lin told the students.
Local residents are now aware that protecting the dolphins is just like safeguarding themselves, or any human, he said, adding, "Villagers come to me and tell me if anyone is fishing illegally."
Lin and three other fishermen who are in Pan Wenshi's team earn about 2,000 yuan ($297) a month for their dolphin conservation work, and their family businesses have benefited from the improved marine environment.