UN calls for mental health investment across Africa
By EDITH MUTETHYA in Nairobi, Kenya | China Daily Global | Updated: 2021-10-12 09:56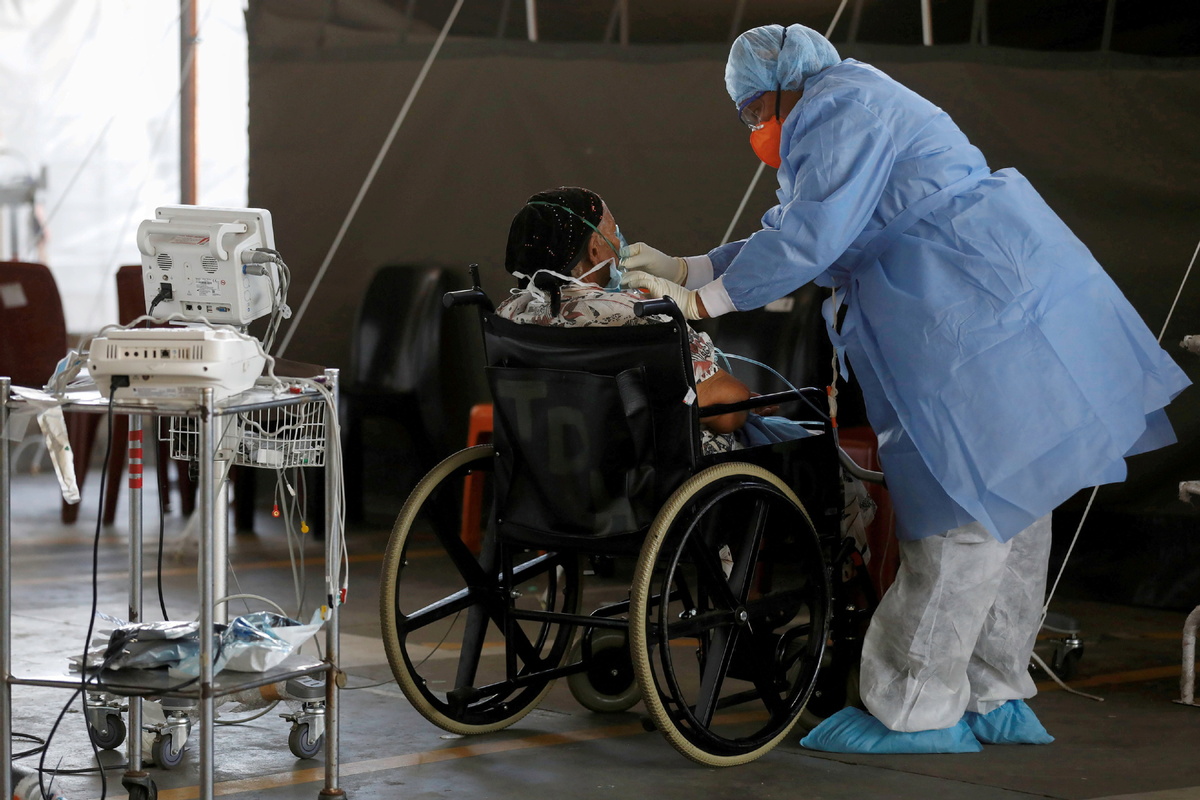 As the world marked World Mental Health Day on Sunday, the United Nations Children's Fund and the World Health Organization called on African countries to increase investment and access to mental health prevention and response services.
The UN agencies said investment in mental health remains extremely low in Africa, with government expenditure at less than $1 per capita.
"The most recent data indicates that on average, African ministries of health allocate about $0.90 per capita to mental health, up from $0.10 from the 2016 report. This is often allocated to large psychiatric institutions, in the bigger cities with only about 15 percent getting to the primary and the community health levels," the agencies said.
They urged countries to prioritize investing in child and mental health, saying the initiative will literally pay off in the future.
"We simply cannot afford to let millions of children needing care go without help," said Matshidiso Moeti, the WHO regional director for Africa.
According to the latest UNICEF State of the World's Children report, school-based interventions addressing anxiety, depression and suicide provide a return on investment of $21.5 for every $1 over 80 years.
The report said the biggest results were in lower- to middle-income countries, with a return of $88.7 on every dollar invested.
Professors Crick Lund and John Joska of the University of Cape Town said for every dollar invested in treatment for depression and anxiety, there would be a $2-$5 return on investment over the next 15 years of the Sustainable Development Goals.
Budget allocation
The professors said even though most of the African countries have made high-level policy commitments, allocation of appropriate budgets and human resources for mental health are sorely lacking.
The agencies said mental ill-health has been aggravated by lack of access to basic social, health and education services, combined with wide-reaching structural inequalities.
They termed climate change effects, compounded by high rates of HIV infections, adolescent pregnancies and humanitarian emergencies, as other ongoing threats for the mental well-being of children and adolescents in Africa.
"Addressing child and adolescent mental health in Africa is urgent. Over the years, millions of young people have been exposed to challenges most adults would find very difficult to cope with, often having to deal with the psychological impacts on their own. Our systems are still failing them," Mohamed M. Fall, the UNICEF regional director for Eastern and Southern Africa, said.
Marie-Pierre Poirier, the UNICEF regional director for West and Central Africa, said COVID-19 and response measures have created an environment of uncertainty, isolation and anxiety.
She said the number of children targeted for mental health and psychosocial support across West and Central Africa since the pre-COVID-19 period has almost doubled from just below 1.1 million in 2019 to almost 2 million this year.