Sightseeing buses a wild ride with animal paintings
Share - WeChat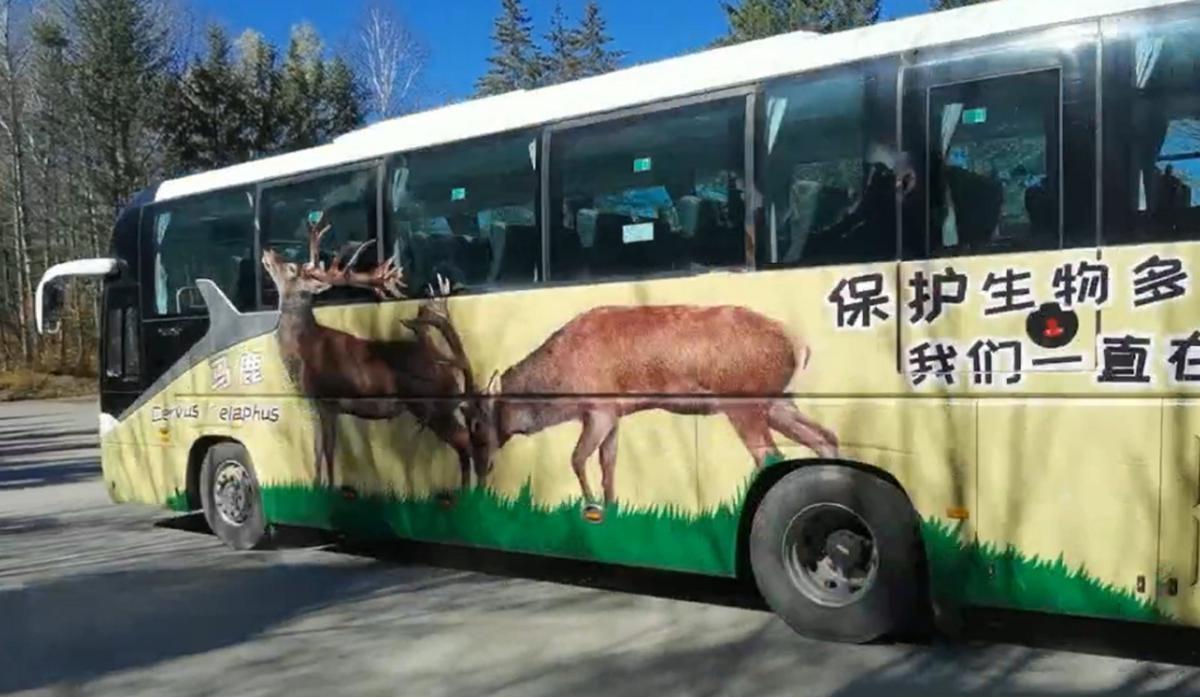 A group of sightseeing buses operating in the Changbai Mountains Scenic Area in Jilin province recently attracted a lot of attention because of their appearance.
Ten buses have been vividly painted with images of precious wildlife, such as the Siberian tiger, Chinese merganser, sable and leopard.
Starting from Oct 1, the buses shuttle between the visitors' parking lot and the entrance of the area, forming a unique moving landscape.
"Under the theme of ecological diversity protection, we invited some artists from Beijing to make these paintings," said Zhao Yudong, deputy general manager of the area's operation department. "They spent 40 days finishing the creations, which received great praise from tourists."
"We hope the paintings can give visitors more information about the wildlife in Changbai Mountain and call on all of society to protect biodiversity," he said.