China's economy remains in good shape: China Daily editorial
chinadaily.com.cn | Updated: 2021-10-13 19:36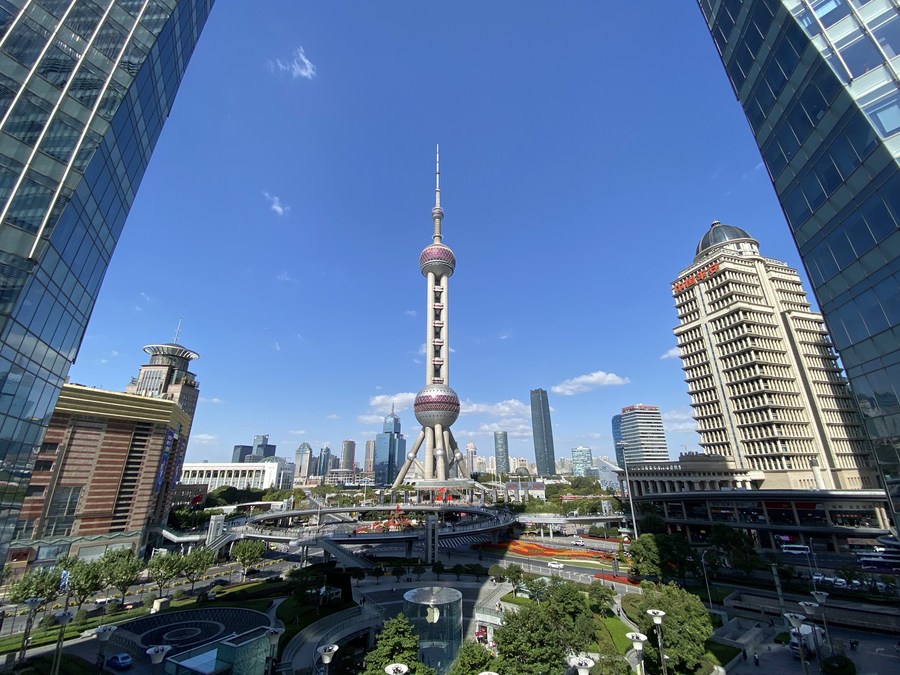 Despite the ongoing COVID-19 pandemic, China's economy remains on a steady recovery track, reflecting its resilience in times of adversity.
The country's foreign trade surged 22.7 percent year-on-year to 28.33 trillion yuan ($4.38 trillion) in the first three quarters of 2021, according to statistics released by the General Administration of Customs on Wednesday. That figure marked an increase of 23.4 percent from the pre-epidemic level in 2019.
That China's economy is in good shape should come as no surprise. The International Monetary Fund forecast on Tuesday that the country's economy will expand by 8 percent this year in its latest World Economic Outlook report. Although that figure is down 0.1 percentage point from the organization's July estimate, it would still be China's strongest growth rate since 2011. It would also make China the major economy with the fastest growth rate this year after it became the only major one to register positive growth last year.
Those who tend to look at China through pessimistic glasses may find it hard to accept the truth about its economic health given the still severe pandemic situation globally. For them, China's economic prospects will be problematic as the stringent anti-virus measures in place often cause lockdowns and restrictions on movement, which surely negatively affect consumer and business behavior. Not to mention what they see are the systemic flaws such as centrally planned investment, and many other large problems facing the country's economy ranging from debt bubble at the local level to a rapidly aging population that may undermine its growth potential.
But a common mistake that such people tend to make is oversimplifying the economic complexities, by focusing only on the problems China's economy faces while neglecting the many advantages that it enjoys, such as the government's willingness and ability to use policy tools to push forward reforms and boost innovation, the huge domestic market of 1.4 billion people, the country's well-developed infrastructure and transportation systems, as well as its efficient supply chains. They fail to realize that China, after over four decades of reform and opening-up, has turned into a robust and resilient economy that can mitigate the headwinds it encounters and quickly adapt to changes. Which explains why, despite the US-initiated trade war, China's exports continue to boom thanks to the irreplaceable role it plays in the global supply chains as the world's largest manufacturing base.
Now policymakers have devised a new development paradigm to promote high quality growth while making technology a main driver of development. There are reasons to believe that China's economic momentum will continue in the days to come.