US hotel industry seeks lifeline amid heavy losses in pandemic
By BELINDA ROBINSON in New York | China Daily Global | Updated: 2021-10-14 06:49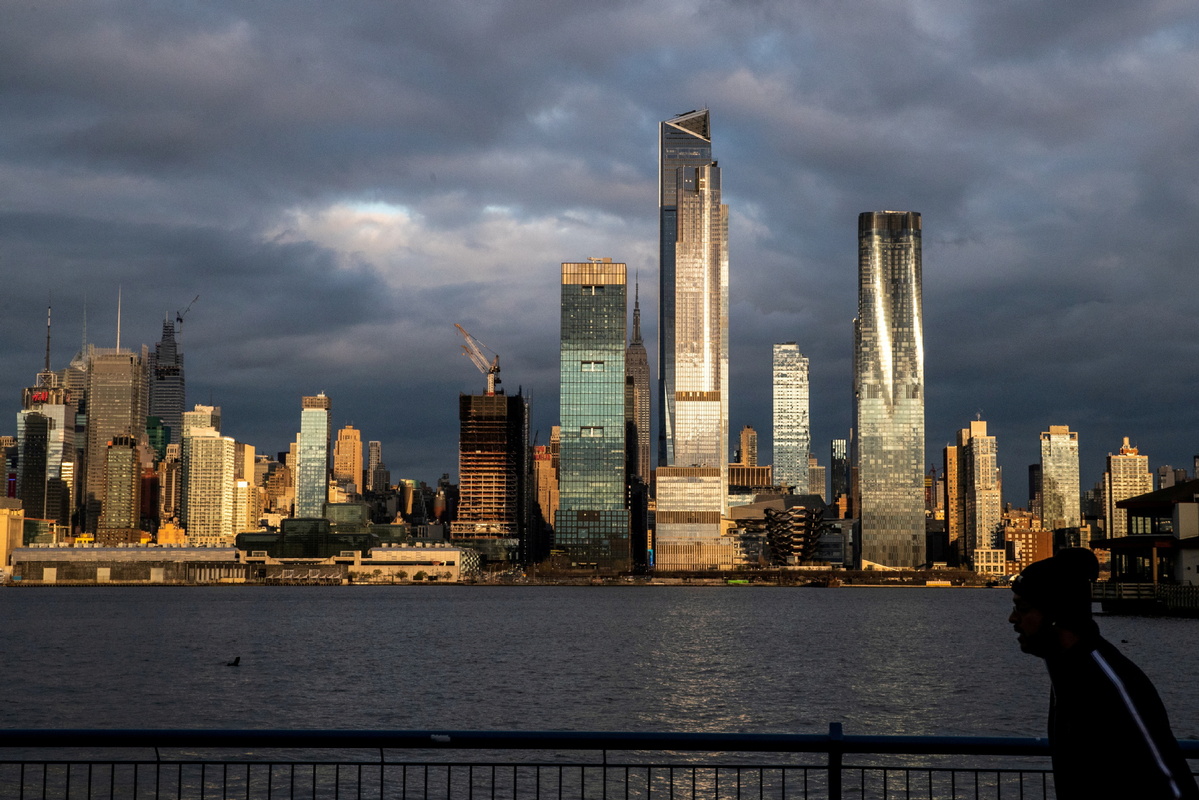 Lawmakers and union leaders are calling for the federal government to help the hotel and lodging industry in the United States after the coronavirus pandemic halted business travel, caused widespread job losses and billions of dollars in lost revenue.
US hotels are expected to lose $59 billion in revenue this year as business travelers stay away, according to research by Kalibri Labs and the American Hotel & Lodging Association (AHLA).
Hotels will not bounce back to pre-pandemic levels until 2024, say industry analysts.
In 2020, hotels had more than 1 billion unsold rooms for the first time ever, according to STR, a data benchmarking, analytics and marketplace insights company for global hospitality sectors. Average occupancy was 44 percent.
Data from the Bureau of Labor Statistics (BLS) showed that there were roughly 1.74 million fewer leisure and hospitality jobs in August 2021 than in February 2020. Unemployment in the industry is at nearly 20 percent, the BLS found.
In an attempt to help the industry, US Representative Charlie Crist, a Florida Democrat, and Senator Brian Schatz, a Democrat from Hawaii introduced legislation called the "Save Hotel Jobs Act".
Crist said in a statement: "These unprecedent times call for unprecedented support. Hotels and hotel employees across the country, and especially in Florida, are still reeling from the pandemic. I'm proud to introduce legislation, supported by both our unions and our hotels to help this critical Florida industry get back on its feet."
The lawmaker added that the legislation would create a payroll-support program to assist hotel workers and hoteliers throughout the pandemic.
It also would provide up to three months of payroll support for hotels that sustained a 40 percent drop in revenue between 2019 and 2020. All of the grant would be used on employee payroll and benefits.
Crist said that the legislation includes right-of-recall provisions to get hotel workers back to work and a tax credit to enable hotel owners to purchase personal protective equipment to keep workers and guests safe.
Marriott International, the world's largest hotel chain, reported a loss of $267 million in 2020, its second largest on record. Its largest annual loss of $346 million was in 2009.
In March 2020, Marriott furloughed about 4,000 staff at its company headquarters in Bethesda, Maryland.
Hilton hotels reported a loss of $225 million in the fourth quarter of 2020 and $720 million for the year. Before the pandemic, business travel accounted for 70 percent of Hilton's revenues.
This year, leisure travel improved after lockdowns were lifted, and bookings increased in July and August. On Labor Day weekend in September, Hilton had 85.7 percent occupancy — its best level since the pandemic began, according to The Financial Times. But business travel has not yet rebounded.
Hilton also laid off 2,100 people, 22 percent of its corporate staff, in 2020.
A report from AHLA warned that if Congress does nothing to help stabilize jobs in the hotel industry, approximately 500,000 jobs may be lost by the end of 2021.
More than 3 million hospitality jobs already have disappeared during the pandemic.
UNITE HERE, a labor union in the US and Canada, has 300,000 active members who work in the hotel, food service, laundry, warehouse, and casino gaming industries.
Union President D. Taylor said in a statement: "Hospitality workers in UNITE HERE do critical work at the heart of our tourism economy and have been devastated by the pandemic, with 98 percent laid off at the peak of the shutdowns and 70 percent still out of work today.
"By providing funds to help pay workers, the Save Hotel Jobs Act will help create a bridge until business travel returns. This assistance is important to bringing back good hospitality jobs and making sure that workers who were laid off during the pandemic are recalled back to work," the statement said.
At the start of the pandemic, Congress passed the Paycheck Protection Program (PPP) and federally supported COBRA health coverage aimed at protecting workers and small businesses.
In an August survey for AHLA by Morning Consult, a global data company, most business travelers said they were canceling, reducing and postponing trips amid rising COVID-19 cases.
Sixty-seven percent of business travelers plan to take fewer trips, along with 69 percent of leisure travelers, mainly because of the coronavirus' Delta variant.
Chip Rogers, president and CEO of AHLA said in a statement: "Every day, hotels are closing for good, and hardworking, loyal employees are sadly being let go. No industry has been more affected by the pandemic than hospitality. Government-issued travel bans and restrictions, which are meant to slow the spread of the virus, have wiped out 10 years of job growth in our industry. Now, millions of jobs and thousands of businesses are at risk — not just hotels, but the many businesses and workers hotels also support in the community."