Reform can ensure stable electricity, transform and upgrade power sector
China Daily | Updated: 2021-10-14 07:21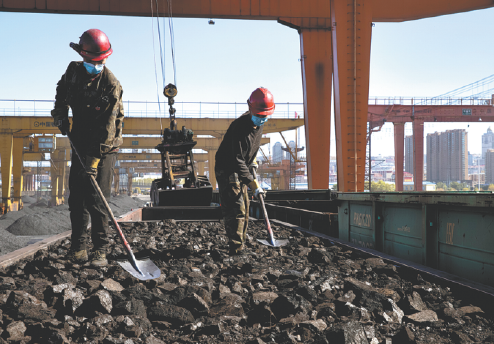 The National Development and Reform Commission issued a notice on Tuesday saying all power generated from coal should be priced based on the market. Market-based prices can fluctuate within a 20 percent margin in either direction, compared with the current ceiling of 10 to 15 percent. Also, power prices for high energy-consuming industries can break the 20 percent ceiling.
This move is aimed at easing the current power shortage, and the deepening of the power sector's pricing reform is expected to help build a new power system in the country.
Since the beginning of this year, energy prices have been rising in the international market. As a result, the domestic supply of coal and electricity remains tight, leading to a reduction in power generation and supply by power stations in some places to avoid losses. Expectedly, electricity prices have risen sharply in some countries.
The goal of the NDRC's latest reform measure is to help establish a market-oriented electricity pricing mechanism and ensure stable power supply.
In the long run, the reform will promote the high-quality development of China's power sector, help build a new power generation and supply system, and facilitate green and low-carbon transformation of the energy sector.
According to the NDRC notice, residential and agricultural electricity consumers, as well as public welfare initiatives will continue to pay the same cost per unit of electricity while the improved pricing mechanism will raise the cost for high energy-consuming enterprises that are not bound by the 20 percent upper limit. The idea is to curb their irrational and unnecessary use of electricity and encourage enterprises to save energy.
Such a policy will provide low-cost power for residents and farmers while prompting high energy-consuming enterprises to invest in technological transformation to become energy efficient while also promoting the transformation and upgrading of the industrial structure.
Power sector reform is an arduous task that cannot be accomplished overnight. To establish a market-based electricity pricing mechanism, governments at all levels should keep a close eye on the changes in the prices of coal and electricity, and investigate and punish those violating market rules.
Governments at all levels must do their best to ensure that the market-oriented power sector reform is successful.