Fair shows nation's will to spur open economy
By ZHENG CAIXIONG in Guangzhou | China Daily | Updated: 2021-10-14 09:23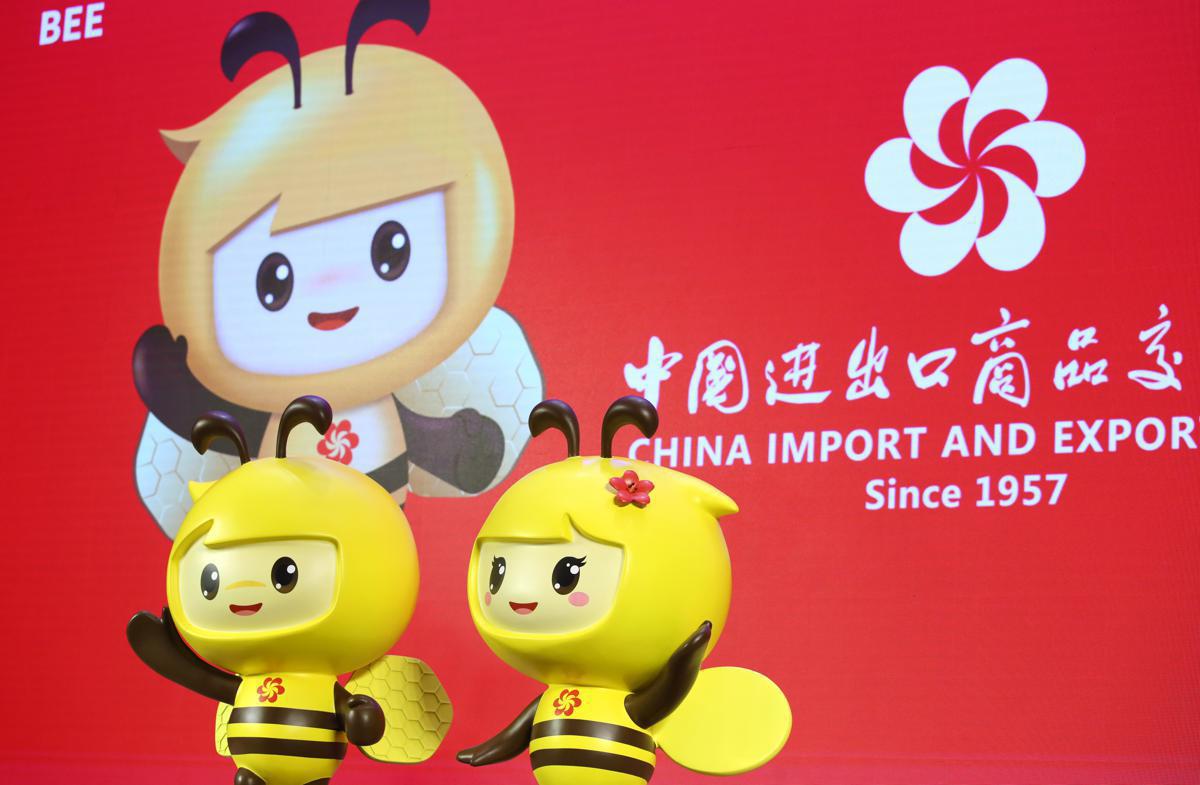 The 130th China Import and Export Fair will open in Guangzhou, capital of Guangdong province, on Friday, demonstrating the country's economic development momentum and its determination to expand cooperation and exchanges with other countries and regions.
Chu Shijia, secretary-general of the fair, commonly known as the Canton Fair, said running the 130th Canton Fair shows the country's determination to further advance reform, safeguard free trade, expand global cooperation in the fight against COVID-19 and promote the recovery of the world economy.
"It reflects that China actively promotes the development of an open world economy and constructs a community with shared future for mankind, and that it takes on the role of a big country with its new development, providing new opportunities for the world," Chu said.
"The central government attaches great importance to the Canton Fair," Chu said at a news conference in Guangzhou on Wednesday.
Premier Li Keqiang will attend a grand ceremony for the 130th Canton Fair and the Pearl River International Trade Forum on Thursday.
Li will deliver a keynote speech at the opening ceremony and will visit the fair after the ceremony, said Chu, who is also director of the China Foreign Trade Center.
Hong Kong Special Administrative Region Chief Executive Carrie Lam Cheng Yuet-ngor, Macao SAR Chief Executive Ho Iat-seng and many senior Chinese and foreign officials along with business executives will also attend the opening ceremony, Chu added.
It is the first time that a State-level trade forum-the Pearl River International Trade Forum-will be held during the fair to further expand the influence of the Canton Fair, he said.
The Canton Fair, considered a barometer of China's foreign trade activity, will take place both online and offline in Guangzhou between Friday and Tuesday amid expectations that Chinese officials, foreign officials and business executives will further expand cooperation, exchanges and sales during the five-day event.
A total of 7,795 companies will display their latest technologies and products in a more than 400,000-square-meter exhibition area consisting of 51 exhibition zones, and an additional 26,000 firms will exhibit their goods and services online, Chu said.
Zhang Jingsong, director of the Guangdong Provincial Department of Commerce, said relevant departments in the province will do what they can to help ensure a safe and successful fair in Guangzhou.
To ensure a coronavirus-free event in the southern metropolis, starting last Friday, all passengers arriving in Guangzhou will be quarantined for three weeks at designated venues, according to the province's anti-COVID-19 headquarters.
Previously, inbound passengers were quarantined in designated venues for 14 days.
And those who once lived or visited areas where locally transmitted COVID-19 cases have been reported in the two weeks prior to the fair, will not be invited to participate or visit the fair, Zhang said.
Free nucleic acid tests are available at major testing centers in the city for people who have been granted certificates to enter the fair's exhibitions.
Meanwhile, public venues, main streets and roads around the exhibition halls in the city's Haizhu district will be disinfected and fully cleaned before the fair opens.
Zhang Qingfu, a fair participant, said relevant departments have offered free nucleic acid testing services to participants and visitors and have in place a strict COVID-19 pandemic prevention and control system.
"It will help provide buyers and sellers a good and safe environment for business talks," he said.
The fair, which is held twice a year in Guangzhou, is China's largest trade event. China has sold more than $1.4 trillion worth of products abroad thanks to the fair, which plays a big part in China's reform and opening-up drive and in promoting China's foreign trade.
The Canton Fair is jointly organized by the Ministry of Commerce and the Guangdong provincial government and was first held in 1957.