Walnut market cracks open more opportunity for all in Xinjiang
Share - WeChat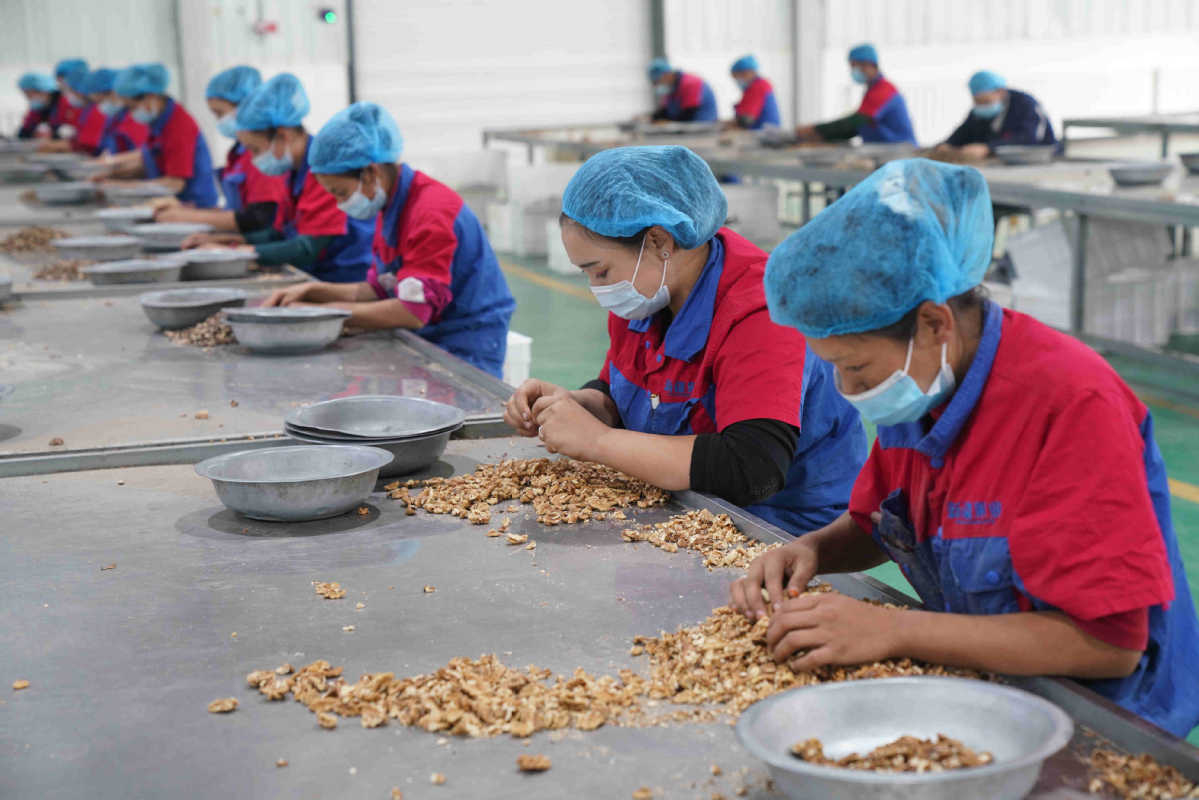 Vehicles queue in a long line as people buy and sell walnuts in the trading area. Meanwhile, workers are busy shelling, kernelling and sorting in the walnut sorting area, and a livestream host promotes walnuts online in the e-commerce operation center.
Every single day, a bustling scene of activity fills the Xinjiang Walnut Trading Market in Hotan prefecture in Xinjiang Uygur autonomous region.
The trading market is located in Bagqi town of Hotan county, which is the primary walnut production area in Xinjiang's Hotan prefecture and a place renowned for its thin-skinned walnuts.
The trading market was constructed by Xinjiang Guoye Company with an investment of 400 million yuan ($62 million).
"I just sold over 800 kilograms of walnuts yesterday for 24 yuan per kg. In the peak season, it's not hard to earn 10,000 yuan monthly, thanks to the trading market platform," said Abdu, a local farmer, sitting in the clearing center's lobby with bills waiting to be exchanged.
In the past, farmers often suffered losses if they personally contacted buyers to sell their walnuts, and couldn't even receive payments on time. Farmers and buyers are now required to open accounts in the market, and the latter must ensure they have money in their account to avoid default.