FDA advisers to consider Moderna, J&J boosters
By MINLU ZHANG in New York | chinadaily.com.cn | Updated: 2021-10-14 11:13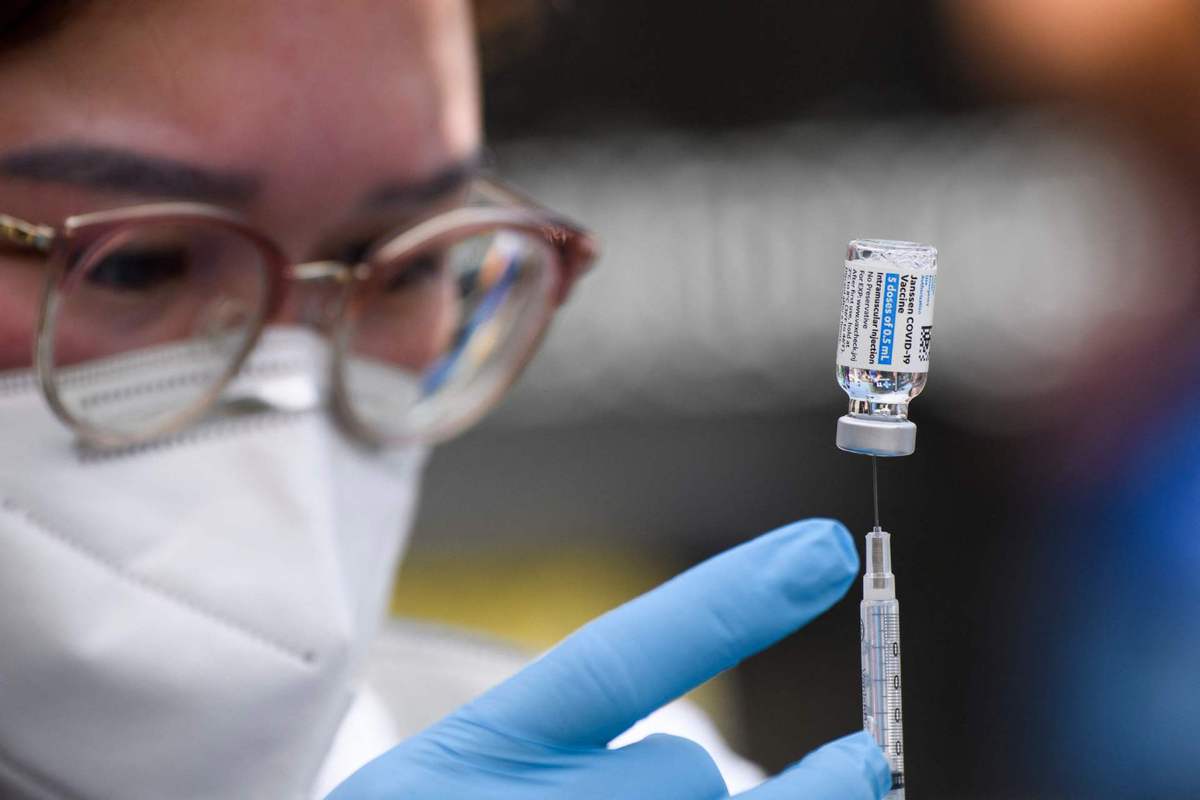 Independent advisers to the US Food and Drug Administration will decide this week whether an extra dose of Moderna's or Johnson & Johnson's COVID-19 vaccine will be needed as a booster shot.
The advisers will meet on Thursday and Friday in the first stage of deciding if a shot is needed, who should get it and the likely safety and effectiveness of giving people booster shots from a different vaccine manufacturer than their original doses.
The FDA and the Centers for Disease Control and Prevention (CDC) so far have only approved the Pfizer-BioNTech vaccine for people over 65 as well as younger people whose medical conditions or jobs put them at higher risk for disease.
On Thursday, the advisers will focus on data supporting a third shot of Moderna, which would be the equivalent of a half-dose of the original shot. The booster would be administered at least six months after initial vaccination.
On Friday, they will consider J&J's request for boosters six months after vaccination. Then the advisers will turn to the question of mix-and-match boosters, which could simplify boosting.
After the FDA advisers give their recommendation, the agency will decide whether to authorize the boosters. A panel convened by the CDC will provide more details on who should get them. Its decision is subject to approval by the CDC director.
In an FDA review document released Tuesday, reviewers pointed out that the effectiveness of the booster will depend on factors that are currently unclear, such as whether the protection of initial vaccination has dropped substantially.
"Overall, data indicate that currently US-licensed or authorized COVID-19 vaccines still afford protection against severe COVID-19 disease and death in the United States," the review document says.
Preliminary data from a federal clinical trial published on Wednesday shows that mixing COVID-19 vaccines produces as much or more antibodies as using the same shot as a booster.
The National Institutes of Health study found that people who received the J&J vaccine produced stronger antibody levels after receiving a booster shot made by Moderna or Pfizer, compared to a booster from J&J.
Those who have received Pfizer or Moderna vaccines produced comparably strong immune responses, the research says. The findings will be presented on Friday to the FDA's advisory committee.
So far, 15 million Americans have received the single-dose J&J vaccine, according to the CDC.
The US announced on Wednesday that starting next month it will allow fully vaccinated foreign nationals to cross its land borders for nonessential purposes such as tourism or visiting friends and family.
The change would allow foreign tourists to enter the US through land or ferry ports for the first time since March 2020. Government officials haven't yet announced a date for the policy change but said it would take place in early November with the country's updated international air travel system.
"This is an important step that will further enhance the safety of international travel and the safety of Americans at home," senior administration officials said in a call with reporters. "These new vaccination requirements deploy the best tool we have in our arsenal to keep people safe and prevent the spread of COVID-19."
Wednesday's update follows the White House's Sept 20 announcement that the US would implement a new international air travel system in early November that would allow foreign travelers with COVID-19 vaccines approved by the FDA or World Health Organization to enter the country.
Meanwhile, Boeing says it will require its roughly 125,000 US employees to get vaccinated or have an approved religious or medical exemption by Dec 8 to meet requirements of an executive order issued by President Joe Biden for defense contractors.
Boeing, which builds commercial airplanes as well as military aircraft for the US government, is the latest federal contractor to tell its staff that it will comply with the mandate.
The company has major operations throughout the US, including Texas, where Governor Greg Abbott issued an executive order this week banning businesses from enforcing COVID-19 vaccine mandates.
In Florida, the state Health Department fined the Leon County government more than $3.5 million on Tuesday for violating the state's ban on vaccination requirements.
Leon County was in "blatant violation of the law" when officials of the county mandated in late July that 700 employees provide proof of vaccination no later than Oct 1, the Health Department said in a statement. In all, 14 employees were fired because they declined to do so.
Leon County Administrator Vincent Long said in a statement Tuesday that the county believes its vaccination requirement is "legally justifiable" and necessary to keep the public safe.