Memorial held for legendary ancestor
Share - WeChat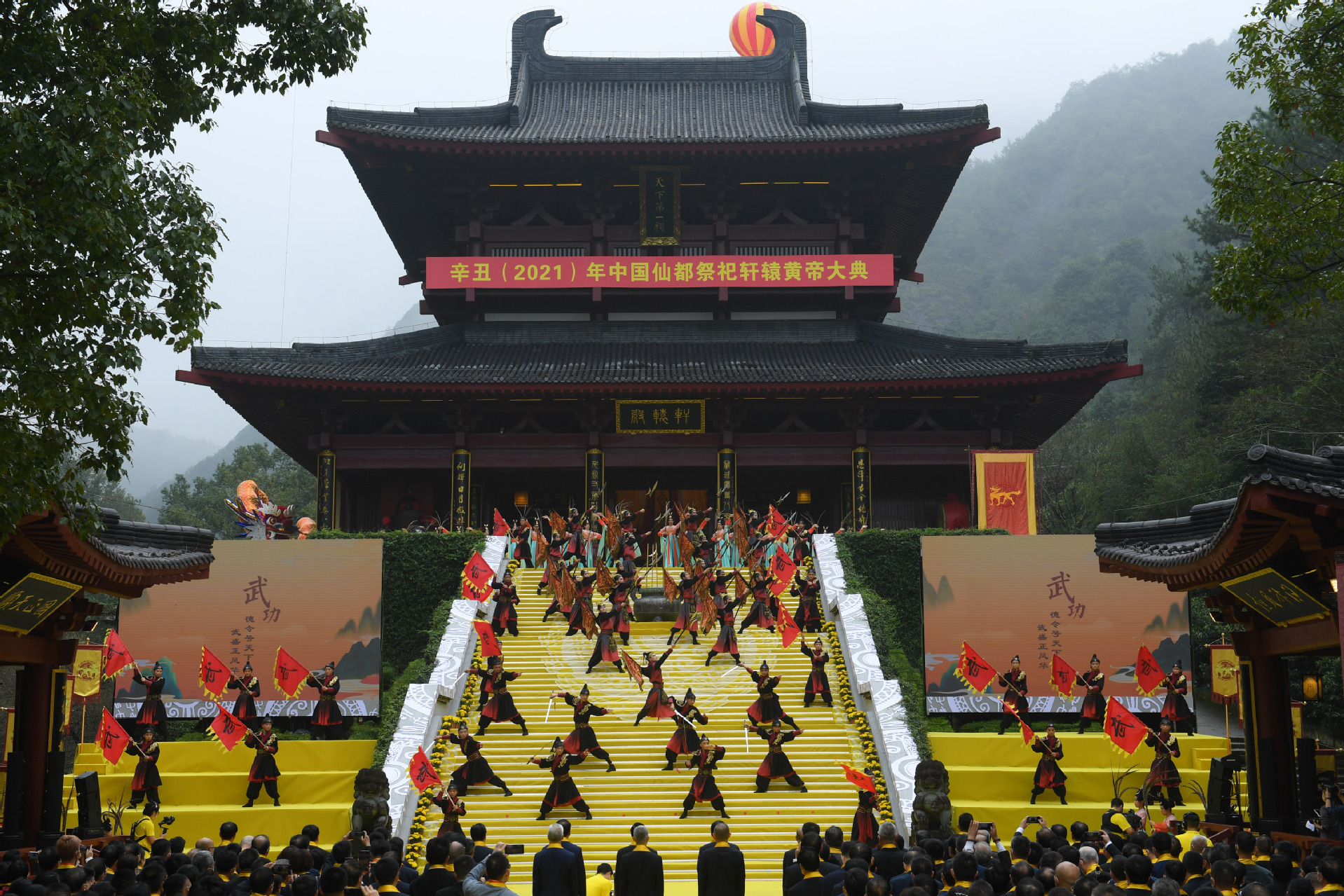 A grand ceremony paying tribute to Huangdi, a legendary ancestor of the Chinese nation, was held at the Xiandu Scenic Spot in Jinyun, Zhejiang province, on Thursday.
Thursday also marked the Chongyang Festival, or the Double Ninth Festival, a traditional Chinese holiday to honor and respect elders.
The ceremony, which started at 9:50 am, was composed of nine parts, including striking bells, offering flower baskets and wine to ancestors, reading a ceremonial address and singing carols, and had the theme of "showing respect to Chinese ancestors with efforts all over the world and opening new chapters for attaining common prosperity".