Shanghai vows steps to become driver of high-quality growth
By SHI JING in Shanghai | chinadaily.com.cn | Updated: 2021-10-16 10:55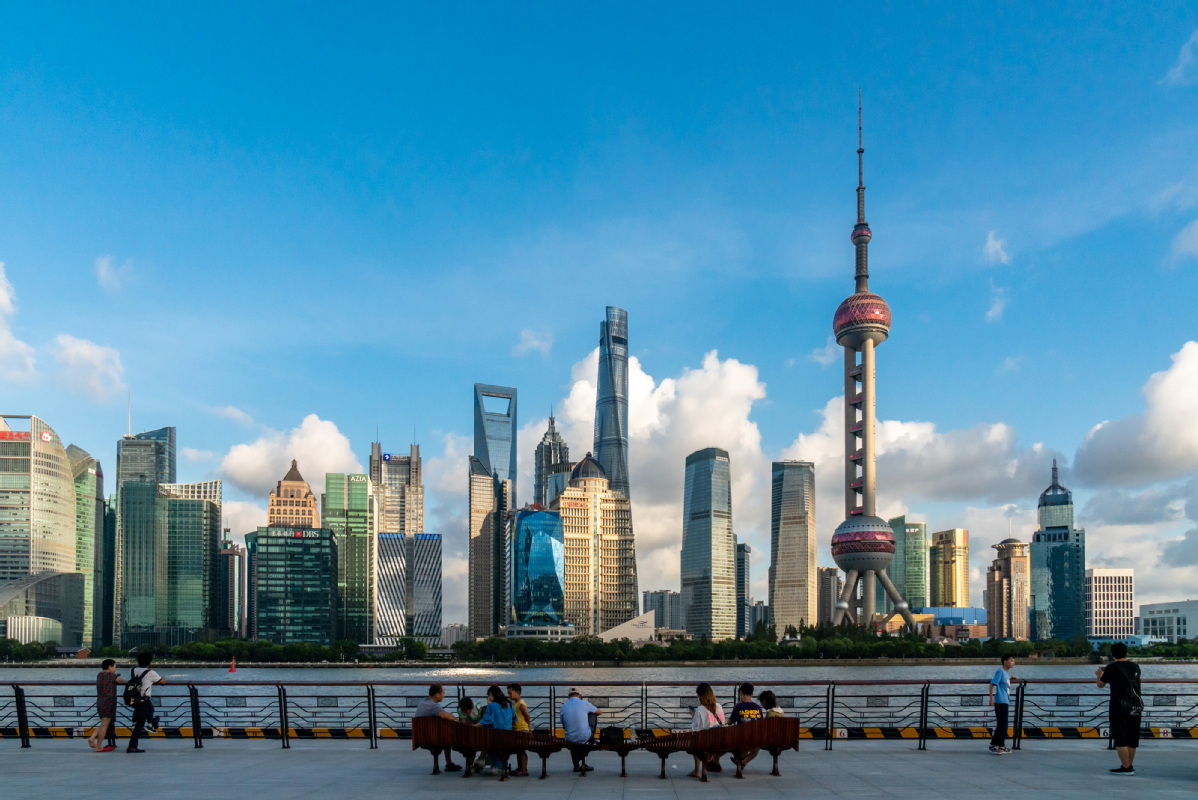 Shanghai will make continued efforts to strengthen its capacity in international economy, finance, trade, shipping, technology innovation and consumption so that the city can grow into a strong driving force of China's high-quality economic growth, said the city's Party secretary Li Qiang.
Li said this during the 33rd forum of the International Business Leaders' Advisory Council held on Friday night. Initiated in 1989, the council has grown into an international think tank for Shanghai where multinational companies' top executives gather annually to share their knowledge and experience.
Efforts should be accelerated to build Shanghai into a central hub for the domestic circulation and a strategic link connecting the domestic and international markets, said Li. By providing highly efficient platforms and quality services, Shanghai can better use the resources home and abroad.
Market elements from all over the world should flow at a higher frequency, realize allocation in higher efficiency and see their value increased at a faster pace.
Shanghai will deepen its high-quality reform and opening-up, with much focus laid on the systematic opening-up in rules, regulations, management and standards. By creating an increasingly marketized, legalized and international business environment, more policies and mechanisms with international competitiveness will be rolled out in Shanghai, said Li.
For more than three decades, the IBLAC has grown into an important platform via which Shanghai has deepened its global cooperation, said Li. Multinational companies' executives attending the IBLAC are encouraged to provide the most up-to-date information, bring up the frontier concepts and demonstrate their original observations. Therefore, the annual council can better convey China and Shanghai's resolution of further opening up and deepening international cooperation, he added.
Shanghai Mayor Gong Zheng said during the meeting on Friday night that the city should further boost its economic growth so that it can better integrate into China's dual-circulation development paradigm. Companies are not only welcomed to get more deeply rooted in Shanghai, they are also encourage to bring their experiences, ideas and industry insights, which will transform into material policies facilitating Shanghai's high-quality development, he said.
A total of 40 multinational executives from 22 cities from all over the world attended the online meeting on Friday.
Carbon neutrality and sustainable development is the major themes that many executives have touched upon in their proposals to Shanghai. Bob Moritz, global chairman of market consultancy PwC, said that the process of decarbonization should be carried out five times faster to mitigate the risks and curb the implications relevant to the planet.
"This could be an opportunity for Shanghai. If we can actually go faster, if we can market and demonstrate that progress by measuring the results and demonstrating that progress is there for others to compare, it will attract people, capital, business opportunities and alike. That's what the upside is for Shanghai on an overall basis," he said.
Peter Voser, chairman of Swiss technology and engineering firm ABB, suggested that joint research and pilot projects on sustainability led by the government and leveraging the synergies of various market players, should be carried out as they have the power to accelerate the application of innovative technologies and promote sustainable development.