16 Americans abducted by Haiti gang
By HENG WEILI in New York | chinadaily.com.cn | Updated: 2021-10-18 10:45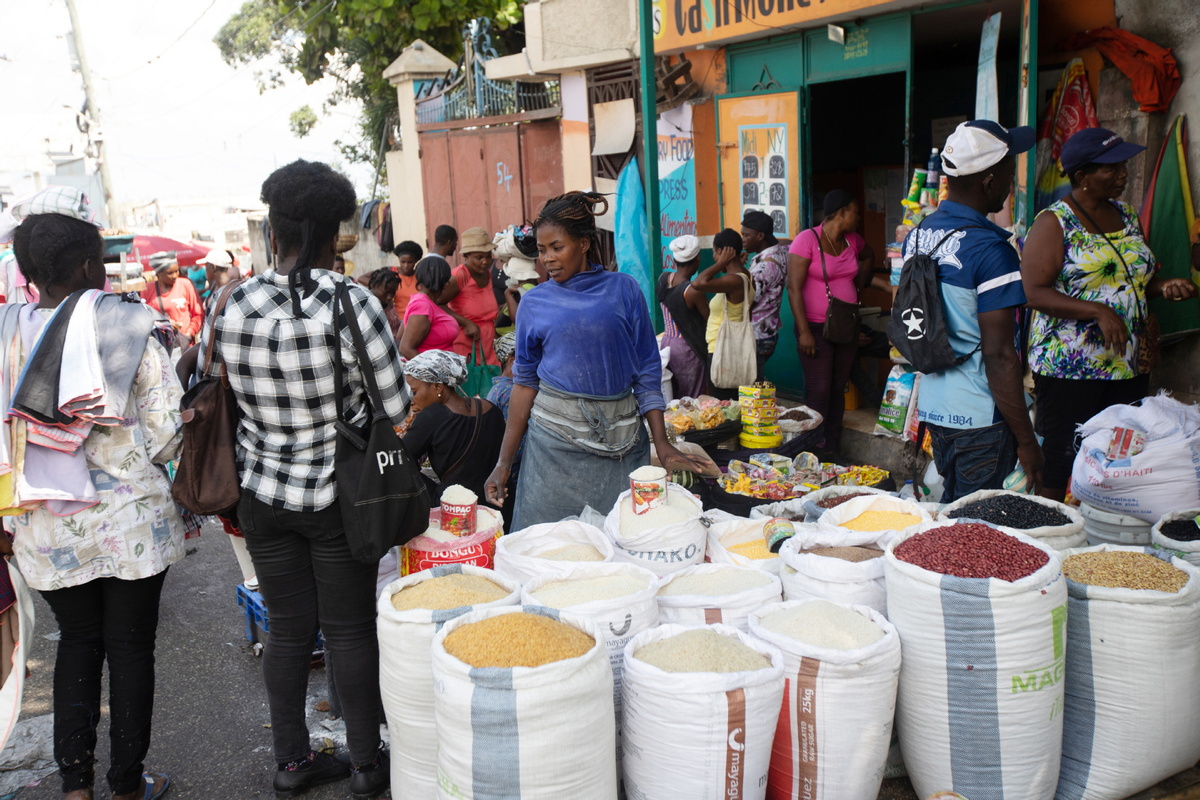 A gang notorious for kidnappings and killings in strife-torn Haiti was accused by police Sunday of abducting 17 missionaries, including five children, from a US-based charitable organization.
Christian Aid Ministries, based in Millersburg, Ohio, said the kidnapped group consists of 16 US citizens and one Canadian — seven women, five men and the five children. The organization said the missionaries were on a trip to visit an orphanage.
"Join us in praying for those who are being held hostage, the kidnappers and the families, friends and churches of those affected," Christian Aid Ministries said in a statement. "As an organization, we commit this situation to God and trust him to see us through."
One of the missionaries posted a plea for help in a WhatsApp group as the kidnapping unfolded, according to The Washington Post.
"Please pray for us!! We are being held hostage, they kidnapped our driver. Pray pray pray. We don't know where they are taking us," the message said.
The 400 Mawozo gang kidnapped the group Saturday in Ganthier, a community east of the capital Port-au-Prince, Haitian police inspector Frantz Champagne told The Associated Press.
The gang, whose name roughly translates to 400 "inexperienced men", controls the Croix-des-Bouquets area that includes Ganthier.
"This is the type of kidnapping that 400 Mawozo do; we call it a collective kidnapping where they kidnap an entire bus or car," Gédéon Jean, who runs the Center for Analysis and Research in Human Rights in Port-au-Prince, told The Miami Herald. Jean said the gang is responsible for about 80 percent of the kidnappings in Haiti.
"The gangs today have saturated Port-au-Prince and they are kidnapping people everywhere," said Jean.
"The welfare and safety of US citizens abroad is one of the highest priorities of the Department of State. We are aware of these reports and have nothing additional to offer at this time," a State Department spokesperson said in a statement Sunday.
An Aug 23 advisory by the State Department says: "Do not travel to Haiti due to kidnapping, crime, civil unrest, and COVID-19.
"Kidnapping is widespread and victims regularly include US citizens. … Kidnapping cases often involve ransom negotiations and US citizen victims have been physically harmed during kidnappings."
The warning says that "violent crime, such as armed robbery and carjacking, is common. Travelers are sometimes followed and violently attacked and robbed shortly after leaving the Port-au-Prince international airport."
The kidnappings occurred a day after the United Nations Security Council unanimously extended its mission in Haiti, a Caribbean nation that shares the island of Hispaniola with the Dominican Republic.
Haiti is once again experiencing an increase in gang-related kidnappings that had declined in recent months following the assassination of President Jovenel Moïse, who was fatally shot at his private residence on July 7, and a 7.2-magnitude earthquake that killed more than 2,200 people in August.
"The government that has been in place for three months is powerless in the face of this," Pierre Esperance, executive director of the National Human Rights Defense Network, told Reuters.
An AP team on Sunday visited the group's orphanage in Ganthier, where a couple of children were seen walking through a yard. The missionary group offers Bible classes, runs a medical clinic, helps orphans and distributes seeds to farmers, according to its annual report.
A security guard confirmed that it was the place the kidnapped missionaries visited before they were abducted.
Haitian police issued a wanted poster about a year ago for the gang's alleged leader, Wilson Joseph. He goes by the nickname "Lanmò Sanjou", which means "death doesn't know which day it's coming".
Joseph has posted videos detailing the alleged crimes the gang has committed in recent years.
Once, when the gang opened fire on a small bus carrying several passengers and killed an infant, Wilson said it was not their fault because the bus driver refused to stop. Last month, a deacon was killed in front of a church and his wife was kidnapped.
At least 628 kidnappings took place in Haiti through September, 29 of which involved foreigners, according to a report by the Haitian nonprofit Center for Analysis and Research in Human Rights (CARDH).
"The gangs are federated, they are well-armed, they have more money and ideology," CARDH Director Gedeon Jean told Reuters. "The gangs are getting stronger while the police are getting weaker."
The Associated Press and Reuters contributed to this story.