Scenic villages north of the capital invest in public spaces
By Yang Feiyue | China Daily | Updated: 2021-10-19 07:30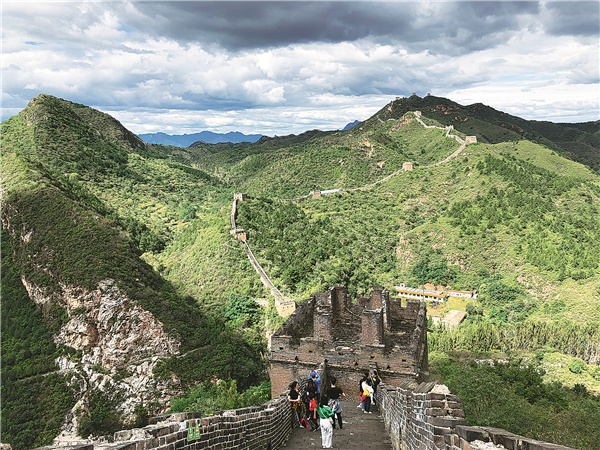 "I keep updated of the latest square dances promoted by Beijing, and then I teach them to villagers," Xia says, adding that it was a very enjoyable responsibility.
She is excited when tourists come to watch or join in.
A 30-minute drive away from Guangmingdui, the intangible cultural heritage Wuyin Drum performance has been staged at a public cultural facility in Caijiawa village.
"We used to play in our yards and sing from our heated brick beds," says Liu Chunli, one of the drummers.
Now, a stage, speakers and LED screen are available.
The improved facilities have drawn outside visitors in greater numbers, such as those from the High School Affiliated to Renmin University of China who took a trip to the area in July.
The improved public cultural service system has also attracted art performances to Miyun and helped spice up travel experiences, according to the local authority.