Pilot program aims to promote child-friendly living spaces
By LI LEI | CHINA DAILY | Updated: 2021-10-22 08:11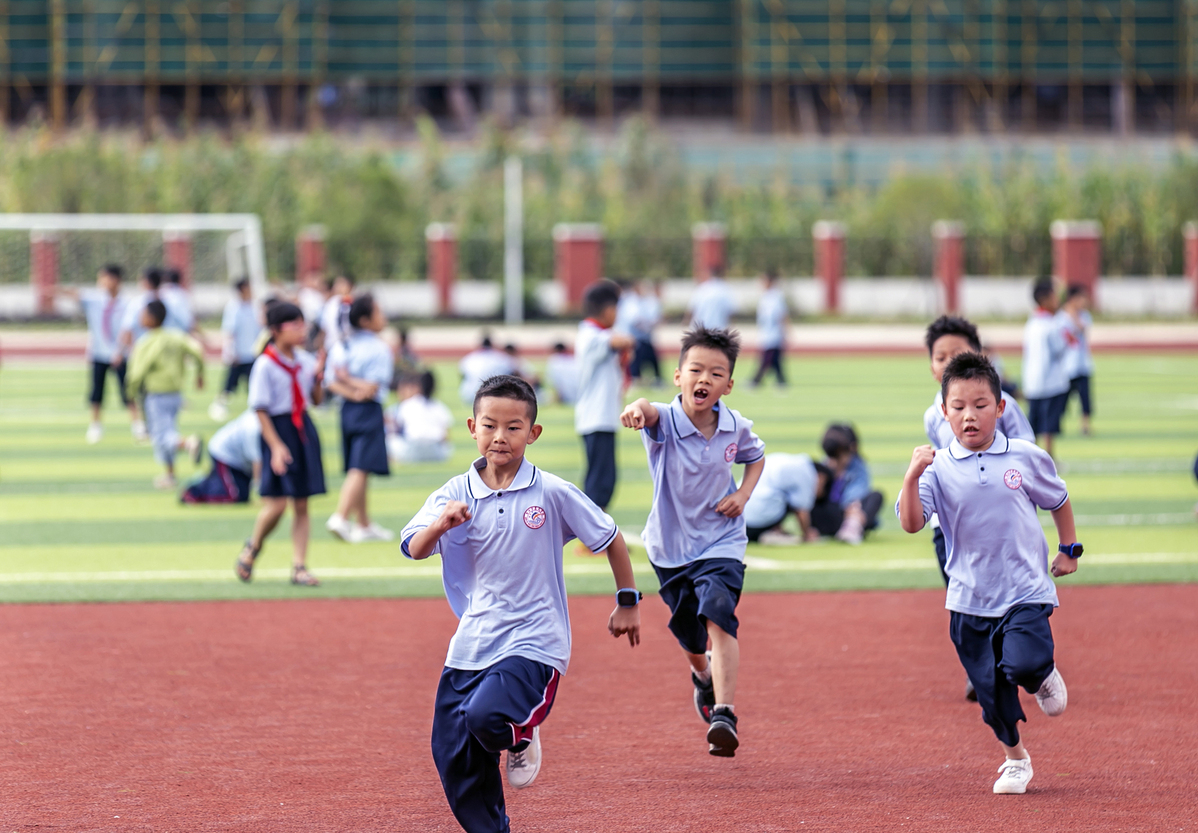 The central government plans to revamp urban infrastructure and public services in 100 major cities over the next four years as part of a pilot program to promote child-friendly living spaces and quality urban development.
The plan was unveiled in a guideline released by the National Development and Reform Commission on Sept 30.
The program will help bolster a child-friendly focus in areas ranging from social policymaking to the rollout of public services and the building of living environments, the document said.
It also set a target for the program to be introduced in at least half of the country's cities with populations exceeding 1 million residents by 2035, when China aims to "basically achieve socialist modernization".
By then, the child-friendly concept will serve as an important benchmark of high-quality urban development, and become a "consensus and awareness" of all of society, the guideline said.
The latest national census data released in May showed that China had 253 million children aged 14 and younger, second only to India with more than 360 million such children.
Zhao Chenxin, NDRC secretary-general, said at a news conference last month that cities have become the most important external environment for Chinese children with the country's rapid urbanization.
Wei Yifang, a researcher with the NDRC's Academy of Macroeconomic Research, said that the guideline focused on some of the most urgent child-rearing issues facing families.
Reforms are needed in day care, education, healthcare and the culture and sports sectors. All these areas span different times in a child's life, he said.
The guideline also launched a campaign to "see the world at the height of 1 meter", which aims to build community-based spaces for children to play and read, he said in an interview with People's Daily newspaper.
"The guideline provides guidance for the high-quality development of child-oriented public services and the construction of child-friendly cities," he said.
Ou Xiaoli, director of the NDRC's social development department, said the reforms will first be carried out in cities willing to undertake them, and those that have solid economic foundations and mature infrastructure. The rollouts must also be tailored to meet conditions of the cities.
Standards will be established in terms of "hardware", such as spaces reserved for children in public buildings, as well as "software", such as the provision of education and healthcare.
Efforts will also be made to expand infrastructure that allows children to play, exercise and be close to nature, he said.
Ou welcomed private investment in bolstering the supply of services, while stressing they would be affordable.
"We will refine and summarize the experience and turn them into national institutional arrangements so that they can be replicated and promoted in more places," he told the newspaper.