Medics slam UK govt's COVID-19 'negligence'
By JULIAN SHEA in London | China Daily Global | Updated: 2021-10-22 09:23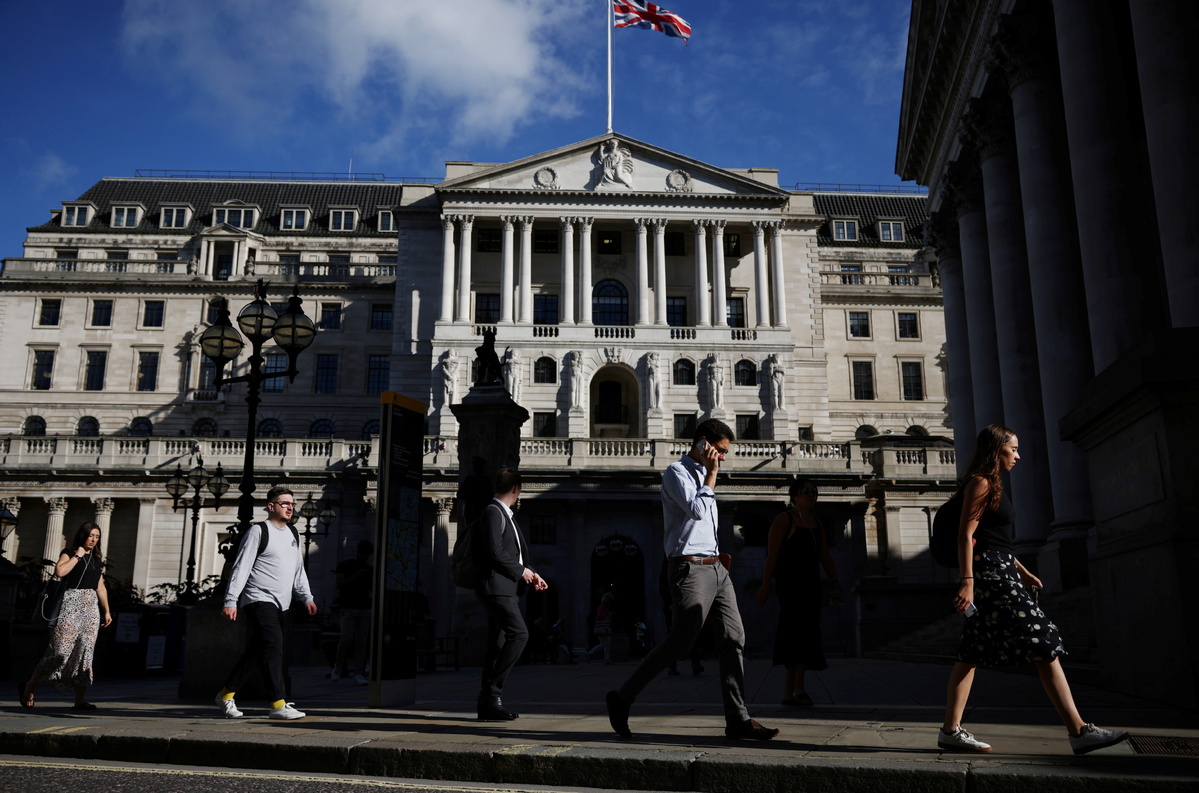 British Medical Association calls for return of restrictions as cases rise fast
The chairman of the British Medical Association, or BMA, has said the government is being "wilfully negligent" by not reimposing COVID-19 control measures such as the mandatory wearing of face masks, despite the United Kingdom having recorded more than 40,000 new cases for eight days in a row.
Despite the pleas of many representatives of the medical establishment, the government has yet to bring in the so-called Plan B, of tighter regulations, with the justification being that the National Health Service, or NHS, is not yet under "unsustainable pressure".
The BMA's chairman Chaand Nagpaul said he found the attitude of Health Secretary Sajid Javid "incredibly concerning", saying that case numbers in the UK were "unheard of in similar European nations".
Now was "categorically" the time to take action, he added.
"It is, therefore, incredibly concerning that (Javid) is not willing to take immediate action to save lives and to protect the NHS," he said.
Nagpaul went on to say that the government had "taken its foot off the brake, giving the impression that the pandemic is behind us and that life has returned to normal".
"It is wilfully negligent of the Westminster government not to be taking any further action to reduce the spread of infection."
At a news conference on Wednesday, Javid said that daily case numbers could reach as high as 100,000. Official government figures published on Oct 19 gave a figure of 179 deaths recorded within 28 days of a positive test. For comparative purposes, Britain's worst air crash, at Staines in June, 1972, claimed 118 lives.
Javid was heavily criticized for calling the daily death figures "mercifully low", with the opposition Labour Party's shadow health minister Justin Madders saying: "Since the start of September there have been 6,496 deaths from COVID. That is more than the total deaths for April, May, June, July and August combined. That is not 'mercifully low'."
But Health Minister Edward Argar told BBC Breakfast that the health service still had the ability to manage the situation, which was why the rules were not being changed yet.
He said that NHS hospitals have around 95,000 beds, of which 7,000 are currently occupied by COVID patients, and 6,000 are empty.
"We know how those numbers can rise swiftly, which is why we're looking at that day by day, hour by hour. But at the moment we do have the ability to manage," he said.
Javid has spoken of the importance of people who have been vaccinated booking themselves booster jabs at the first opportunity, but this has just led to more confusion.
In another interview, on Sky News, Argar said that anyone over the age of 50 who had received their second COVID-19 jab "six months and one week ago" should not wait for an invitation, but should go and book their own booster jab.
However, the NHS website tells patients that only those who have been contacted are able to book further injections.
Meanwhile, one of the most high-ranking officials at the World Health Organization, Bruce Aylward, has warned that the pandemic will "go on for a year longer than it needs to" because of the lack of global vaccine equality.
While 40 percent of the population of most continents have been vaccinated, in Africa, the figure is less than 5 percent, and although many richer nations have pledged to donate vaccines to the COVAX program to help poorer nations, the UK, as an example, has so far only delivered around one-tenth of the 100 million doses it pledged.
"I can tell you we're not on track," said Aylward. "We really need to speed it up or you know what? This pandemic is going to go on for a year longer than it needs to."