Officials urged to mull booster shot capabilities
Share - WeChat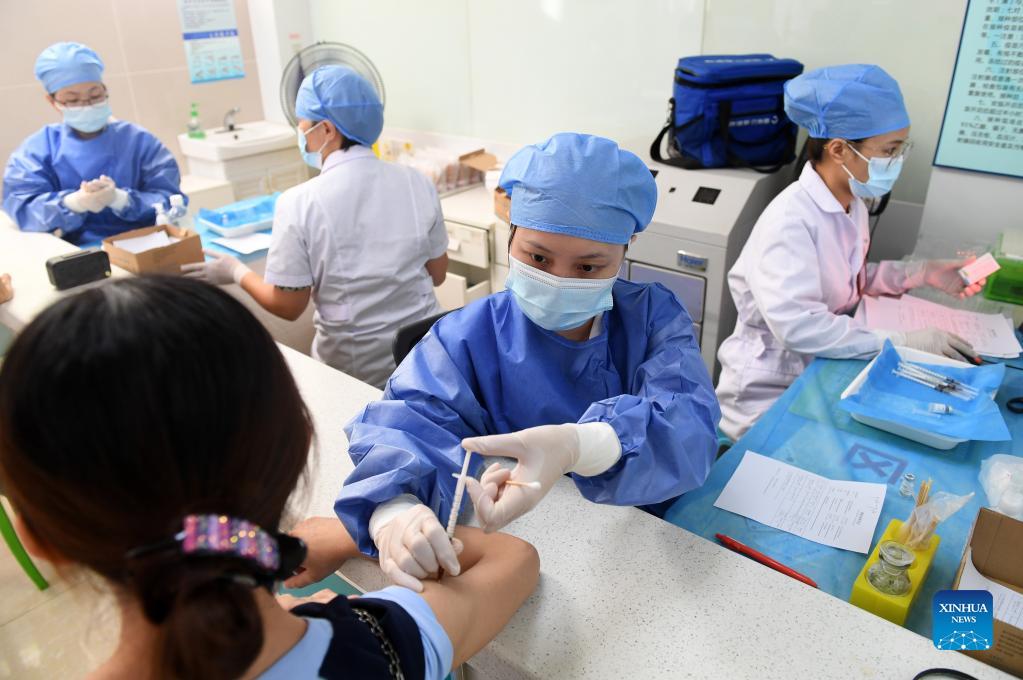 Chinese health officials said on Sunday that COVID-19 booster shots will be prioritized for high-risk groups and essential workers at the moment, but local governments are required to expand booster campaigns based on their local situations.
Wu Liangyou, deputy director of the National Health Commission's Disease Prevention and Control Bureau, said during a briefing that China has recently begun administering booster shots to people aged 18 years and older who have been fully vaccinated with domestic vaccines for at least six months.
He said the focus at present is to give booster doses to people at higher risk of contracting the virus and key workers in the public sector.
"Meanwhile, we have required local authorities to take their unique circumstances into account-particularly in areas situated near ports and borders and those hosting major events-and consider the needs of people prone to developing serious illnesses," he said.
Wu added that the risk of new outbreaks triggered by imported infections remains serious, and making booster shots available will play a significant role in protecting vulnerable groups and curbing the spread of the virus.
With the winter approaching, Wu said demand for flu vaccines is also rising, and it is important for local authorities to allocate personnel in an orderly manner to ensure COVID-19 and flu vaccinations progress smoothly.
Wang Huaqing, chief immunization expert at the Chinese Center for Disease Control and Prevention, said that since March, flu incidence across China has been higher than in the same period last year.
He added that since September, incidence in some provinces in South China has risen significantly.
"There is the risk of flu outbreaks this winter and spring," he said. "If the novel coronavirus also spreads, the risk of two viruses circulating simultaneously exists," he said.
Wang said the elderly and children are key groups for flu prevention and control work. "It is suggested that inoculations for COVID-19 and flu be given at least 14 days apart."
Li Zhengliang, deputy director of the General Administration of Customs' department of health quarantine, said in order to fend off the risk of COVID-19 infections from overseas, the administration has stepped up monitoring of epidemic situations in neighboring countries, especially those sharing land borders with China.
Li said the administration has urged local governments to renovate P2 biosafety laboratories, improve infrastructure at land ports, and equip the ports with mobile P2 labs and more efficient nucleic acid testing kits.
"We will also intensify quarantine collaboration with neighboring countries and regularly report epidemic information to prevent the virus from being transmitted across borders," he said.