More graduates choosing to teach
By ZOU SHUO | China Daily | Updated: 2021-10-26 07:55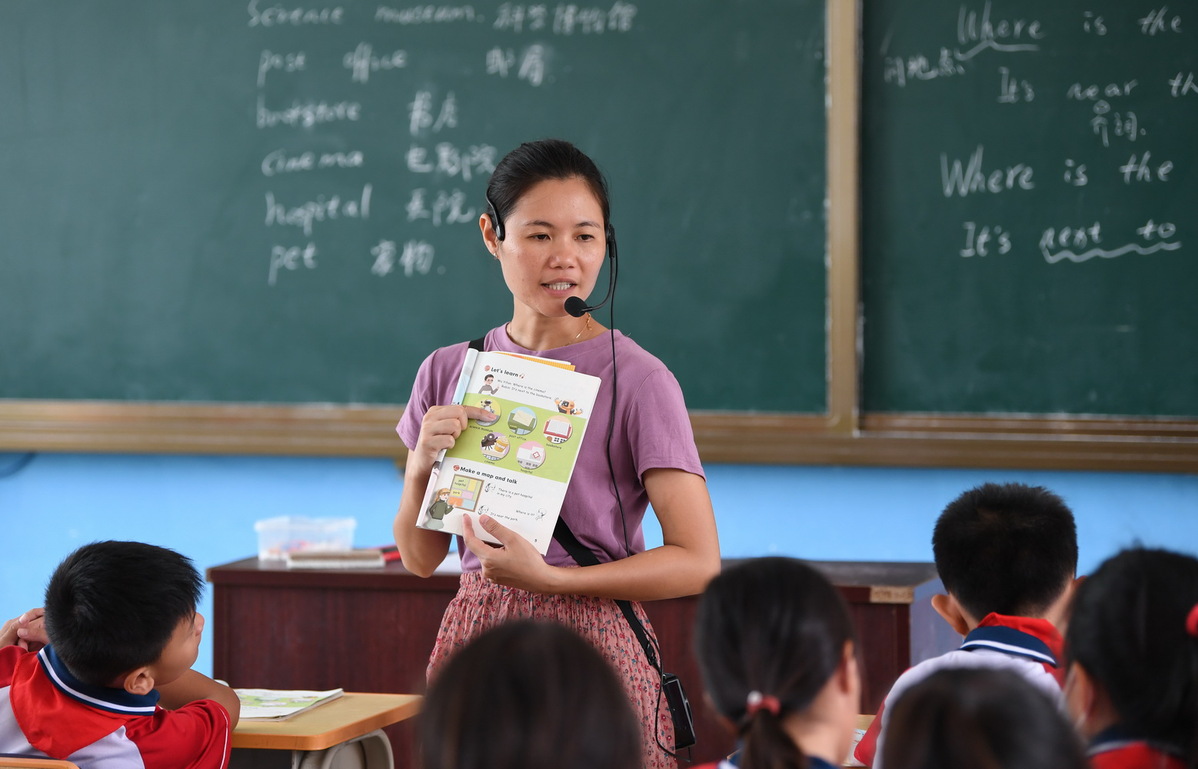 More college graduates have chosen to work as teachers due to the increase of teachers' salaries, and college graduates are opting for more stable jobs because of the COVID-19 pandemic, experts said.
Teaching was the most popular profession for college students last year, chosen by 17 percent of graduates, up by 1.1 percentage points from 2019 and 2.1 percentage points from 2018, according to the annual College Graduates' Employment Report issued recently.
The report was based on a survey of 124,000 graduates from 30 provincial-level regions. It was released by MyCOS, an education consulting and research institute in Beijing.
The overall job satisfaction rate for teachers reached 72 percent, and 71 percent of college graduates who chose teaching jobs were from related majors, the report said.
To ease the employment pressure on new graduates due to the COVID-19 pandemic, the Ministry of Education and five other departments decided to hire more than 400,000 college graduates to work as teachers at kindergartens and primary and secondary schools last year.
Tian Zuyin, head of the Ministry of Education's office of national education inspection, said, "All 2,846 counties and districts in the country had made sure that teachers' salaries were not lower than those of government officials in the same region."
According to the ministry, the salary of teachers now ranks seventh among 19 major industries in the country, while in the 1980s it was ranked in the bottom three.
Local governments are working on establishing a long-term mechanism for adjusting the salaries of teachers in primary and middle schools in line with those of government officials, Tian told a recent news conference.
A total of 1.91 million people have obtained teaching credentials this year, up by 28.7 percent from last year, ministry data showed.
Han Xu, who has a law degree from China University of Political Science and Law in Beijing, has chosen to work as a politics teacher at a secondary school in Beijing.
She told China Central Television that the regular schedule and winter and summer breaks teachers enjoy are the biggest attractions for her.
Many master's and doctoral degree holders from Peking University and Tsinghua University were competing with her when she applied, she said.
Wang Yixin, a consultant at online recruitment platform Zhaopin, said teaching positions are among the top 10 professions on the platform favored by young job seekers, because more people now prefer stable jobs.
Due to the COVID-19 pandemic, around 40 percent of its users said they preferred stability over a high salary while looking for jobs, she said.