Singers pitch in as Tibet celebrates
Share - WeChat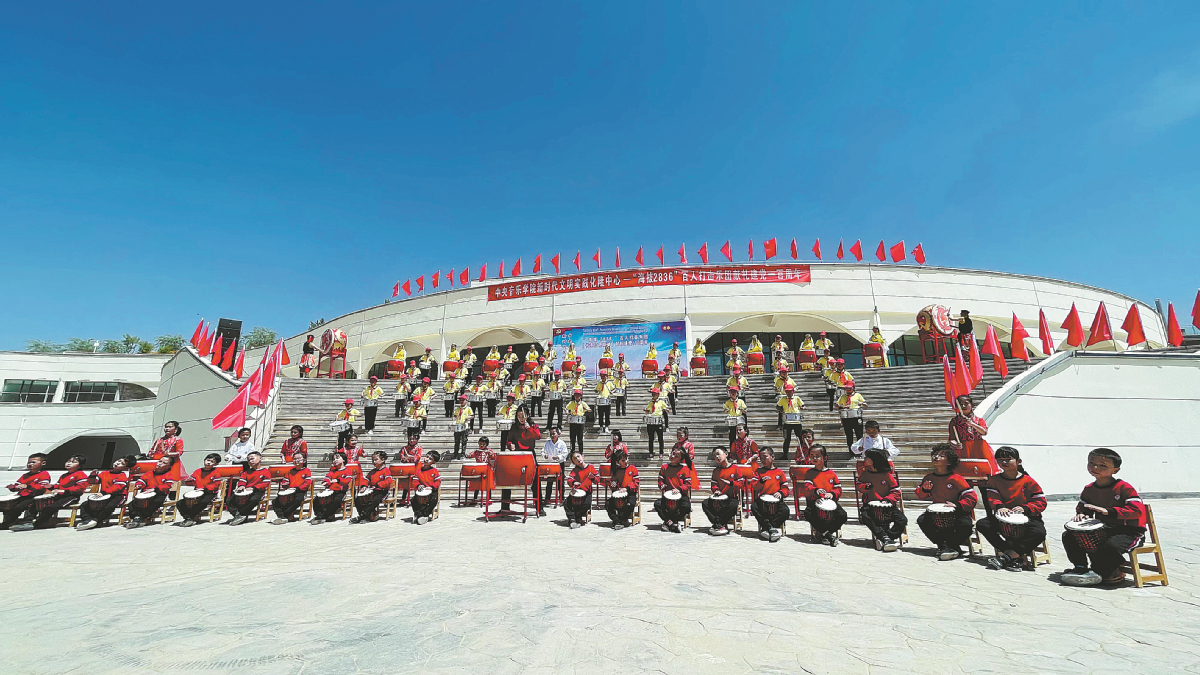 In addition to training the children's chorus, Chen said it is vital to offer instruction to music teachers in Shigatse, which will contribute to music education in the city in the long term.
Xie and Wang, both 24, were the first group of volunteers from the conservatory in Beijing to take part in training the chorus. They arrived in Shigatse from their hometowns-Guangzhou, capital of Guangdong province, and Xuzhou, Jiangsu province. Traveling by air, rail and car, it took them two days to reach Shigatse.
Born and raised in Guangzhou, Xie, who is pursuing his master's as a conductor at the conservatory, said: "It was the first time I had traveled to Tibet, and I experienced a reaction to the altitude of more than 4,000 meters. It took me a few days to adjust to the altitude, but I had a great time with the students, who showed me just how eager they were to learn."
From basic knowledge about music, such as tempo, notes and chords, to training for choral singing, Xie and Wang taught the students how music works, instructed them in vocal harmony and told them how singing evokes emotion.
Wang, who is pursuing his master's in music education with the Institute of Music Education at the Beijing conservatory, said: "We taught the students to sing by playing games, making it easier for them to learn. These students have the talent to sing and they have beautiful voices. With some training, they will soon learn how to sing better as a chorus.
"Music produces a kind of pleasure that is natural for humans. No matter where you come from, music can make you happy and comfort you," said Wang, who has served as a volunteer music teacher in remote areas of China such as Guizhou and Sichuan provinces.
Children living in remote areas should have the opportunity to enjoy music and to be actively involved with it, Wang said, adding, "They can have a lot of creative fun by singing together."
Since last year, 15 students and teachers from the Central Conservatory of Music have acted as volunteers teaching music at schools in remote areas of the country.
Peng Huiyu, 28, a percussionist who has taught at schools in Hualong Hui autonomous county, Qinghai province, had no hesitation in deciding to become a volunteer after learning about the rural schools project.
"I knew nothing about this county, but I love giving music lessons to children, especially those who may never learn to play an instrument," Peng said.
"Although it took me a few days to adjust to the altitude, I was very excited. I drove several hours a day from one school to another giving music classes to students of different ages who were studying from kindergarten to high school. This was a new experience for me."