Key competition
By Zhou Wenting | China Daily | Updated: 2021-10-27 08:05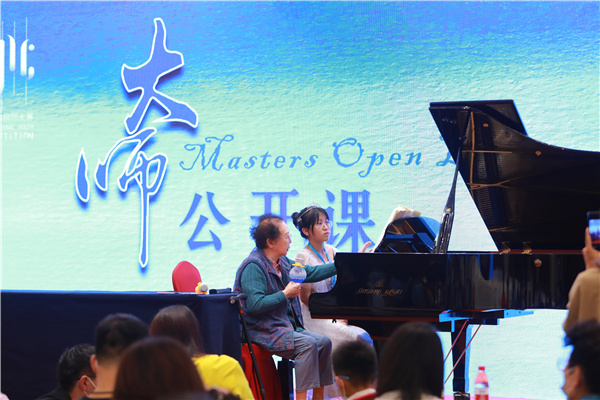 Piano contest goes ahead despite pandemic to ensure that passion for music continues to be passed down generations.
Piano players from many parts of the country gathered in Shanghai for the national finals of the 14th Shanghai International Youth Piano Competition that took place from Oct 1 to 4.
More than 600 amateur and professional piano players took part in this year's final contest.
About 1,800 finalists were unable to travel to Shanghai because of travel restrictions in place due to the pandemic. The organizers say these individuals will get another chance to compete in the second part of the finals in January 2022.
"The response from the participants can still be considered overwhelming given the current pandemic situation," says Lu Haijun, director of the organizing committee of the event.
"Our efforts to make the national finals a reality has boosted the spirits of many piano players from around the country. For them, the annual competition is more like an art carnival that celebrates music, rather than a fight to top the rankings."
According to Zhu Yafen, a member of the jury, the main reason behind holding the competition despite the ongoing pandemic is the desire to see the passion for music passed down from generation to generation. The 92-year-old piano education expert is also the former coach of internationally renowned Chinese pianist Lang Lang.