China hailed as driver of multilateralism
By XU WEIWEI in Hong Kong and WANG XU in Tokyo | China Daily | Updated: 2021-10-27 09:22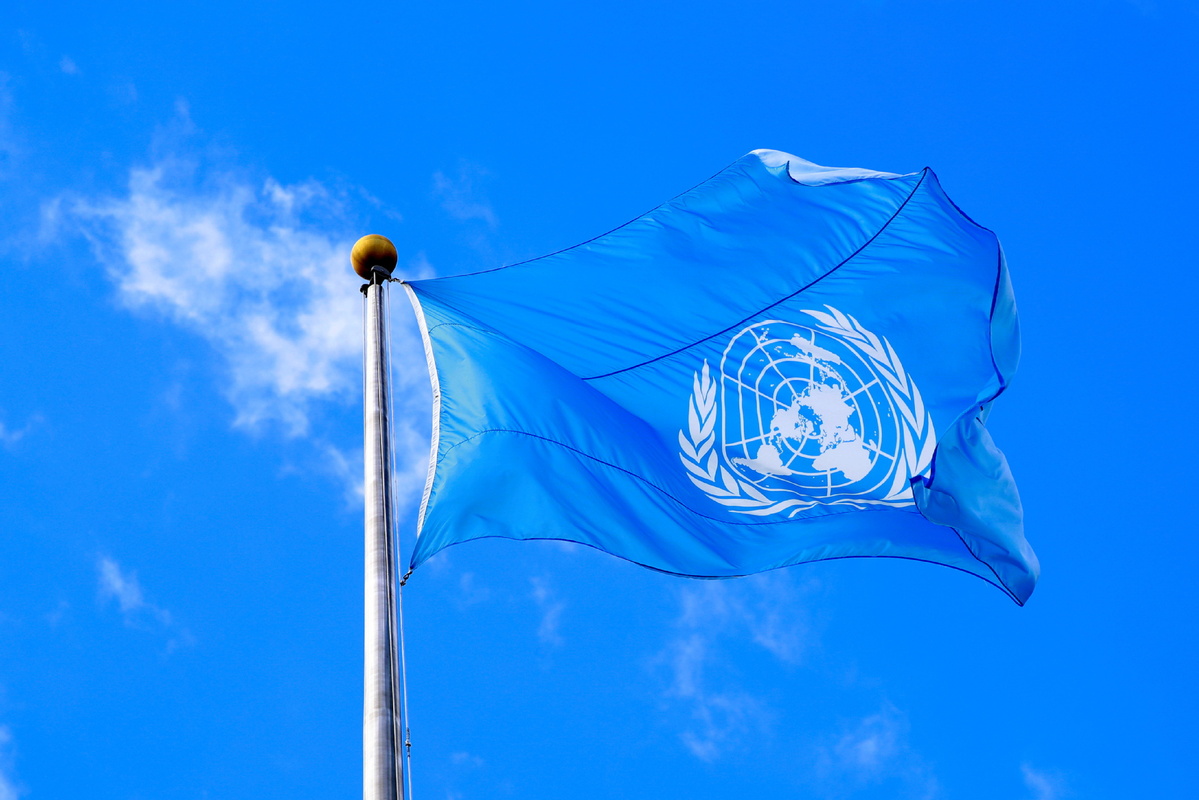 Nation's support for UN goals helps ensure global stability, experts say
China has made great contributions in promoting world peace and international cooperation over the past 50 years, global experts say.
President Xi Jinping reaffirmed on Monday China's commitment to following a path of peaceful development, reform and opening-up and multilateralism, while calling upon nations to jointly work toward the building of a community with a shared future for mankind.
He made the remarks in a speech during a conference in Beijing marking the 50th anniversary of the restoration of the People's Republic of China's lawful seat in the United Nations in 1971.
Atsushi Koketsu, professor emeritus of Yamaguchi University in Japan, said the multilateralism advocated by China since then is intended to eliminate disputes, wars and poverty.
"Multilateralism is a policy goal that the international community should share. In order to free people of all countries from the fear of conflict and poverty, multilateralism should become the mainstream (idea) and consensus of the international community," Koketsu said, adding that Japan should regard China as a trustworthy neighbor, so as to create opportunities for mutual exchanges and win-win cooperation.
"It is also hoped that China will continue to vigorously promote multilateralism from the standpoint of a permanent member of the UN Security Council, and further become a leader in the pursuit of happiness for the people of the world," he added.
Yevgeny Zaitsev, head of the Center for Russian-Chinese Studies at Russia's Lomonosov Moscow State University, said that the restoration of China's seat in the UN was a moment when "historical justice was restored".
Advancing peace
China has firmly adhered to the purposes and principles of the UN Charter and has actively participated in strengthening the organization over the past 50 years, contributing significantly to ensuring global peace and stability, he said.
Hisham AbuBakr Metwally, a researcher at the Egyptian Ministry of Foreign Trade and Industry, said that Xi's speech confirms China's consistent commitment to multilateralism since the restoration of its lawful seat in the UN, which is based on respecting countries and international laws, upholding rights and freedoms, and defending rights to build a safer and more prosperous world for all.
He said that China, more recently, has shown its sincerity by, among other things, promoting the Belt and Road Initiative and contributing to the fight against the COVID-19 pandemic.
Mushahid Hussain Sayed, chairman of Pakistan's Senate Committee on Defence and National Security, said that Xi's speech is a historic reaffirmation of China's commitment to the UN Charter and the UN Declaration of Human Rights as well as international law.
"It's also a powerful call for globalization and for global cooperation on key common issues, be it the coronavirus pandemic or climate change," he said.
Andy Brooks, general secretary of the New Communist Party of Britain, said he remembers the day the PRC's seat was restored in the UN. "I was at college at the time and I remember how many of us thought this was a tremendous victory for the struggling peoples of the world," he said.
Over the past 50 years, China has become a bastion for world peace and international cooperation whose achievements are recognized by millions of people throughout the world, Brooks said. "We are certain China will make an even greater contribution in the future," he added.
Cui Chaoqun in London, Ren Qi in Moscow and Chen Yingqun in Beijing contributed to this story.