Students' myopia rate meets goal despite rebound
By ZOU SHUO | China Daily | Updated: 2021-10-27 09:22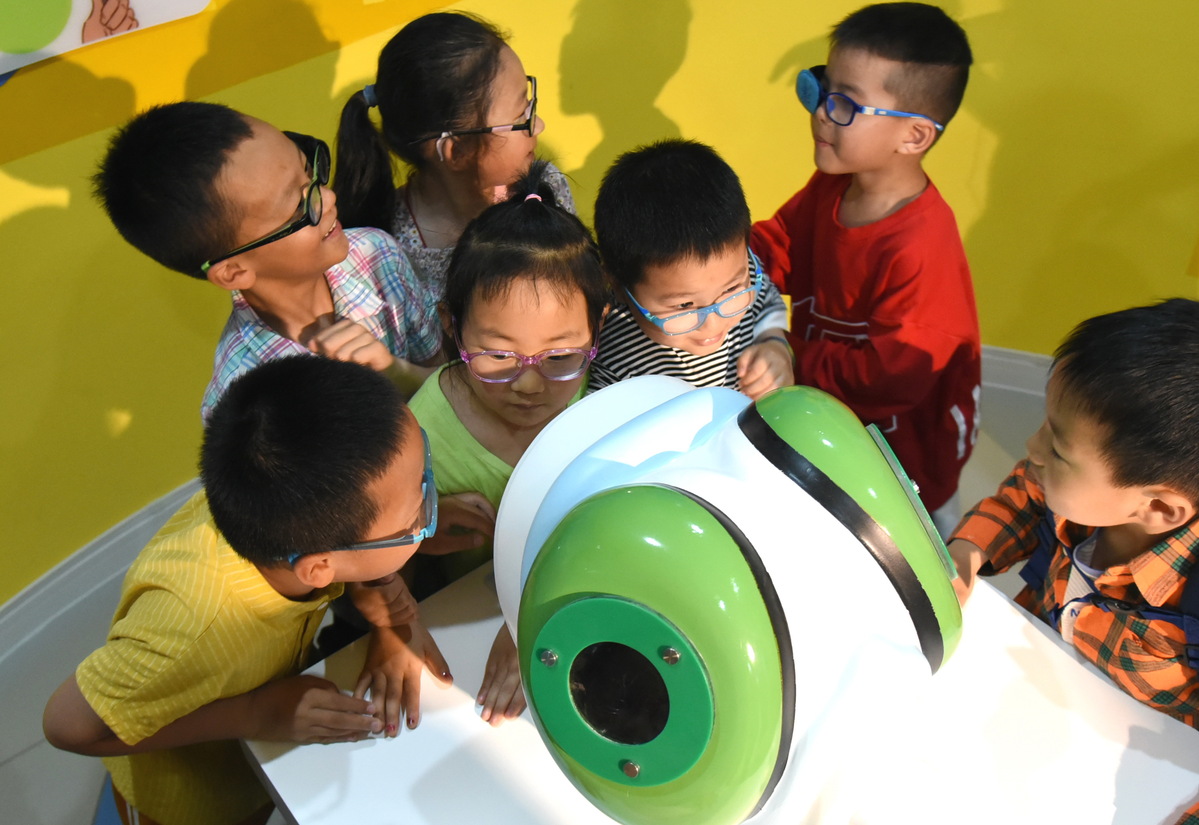 China has basically achieved its targets of reducing young students' myopia rate despite the adverse impact of the COVID-19 epidemic, a senior education official said on Tuesday.
The myopia rate among schoolchildren, which stood at 53.6 percent in 2018, was reduced to 50.2 percent in 2019 thanks to comprehensive measures to curb the problem, said Wang Dengfeng, head of the Ministry of Education's department of physical, health and arts education.
Although the 2020 rate increased to 52.7 percent due to the epidemic, it was still around 1 percentage point lower than 2018, showing that the measures taken were effective, he said.
The myopia rate among schoolchildren should be reduced by a 0.5 percentage point every year on the basis of the 2018 level, according to a guideline issued by the Ministry of Education, National Health Commission and six other departments.
The percentage of primary school students with myopia should be capped below 38 percent by 2030, with less than 60 percent of middle school and 70 percent of high school students nearsighted, the guideline said.
Various guidelines have been issued to reduce students' excessive academic burdens, increase the importance of physical and aesthetic education, control the use of mobile phones and make sure students have enough sleep, he said.
The ministry organized an expert team on myopia prevention and control in 2019, and the team has conducted more than 3,600 promotion events at schools since then, he said.
Wang said the key difficulty in efforts to improve students' eyesight was the overemphasis on students' academic performance while overlooking their physical and aesthetic abilities.
Only through continued reform on evaluation of students, schools, education authorities and local governments can they become truly motivated in myopia prevention and control work, he added.
Jiang Qingguo, an official at the General Administration of Sport, said while more emphasis has been placed on PE in schools, there is a serious shortage of PE teachers in the country.
Local authorities have hired famous retired athletes for these positions, and they have been well-received by schools, students and parents, he said.