Tributes paid as Merkel moves closer to political exit
By JULIAN SHEA in London | China Daily Global | Updated: 2021-10-28 09:49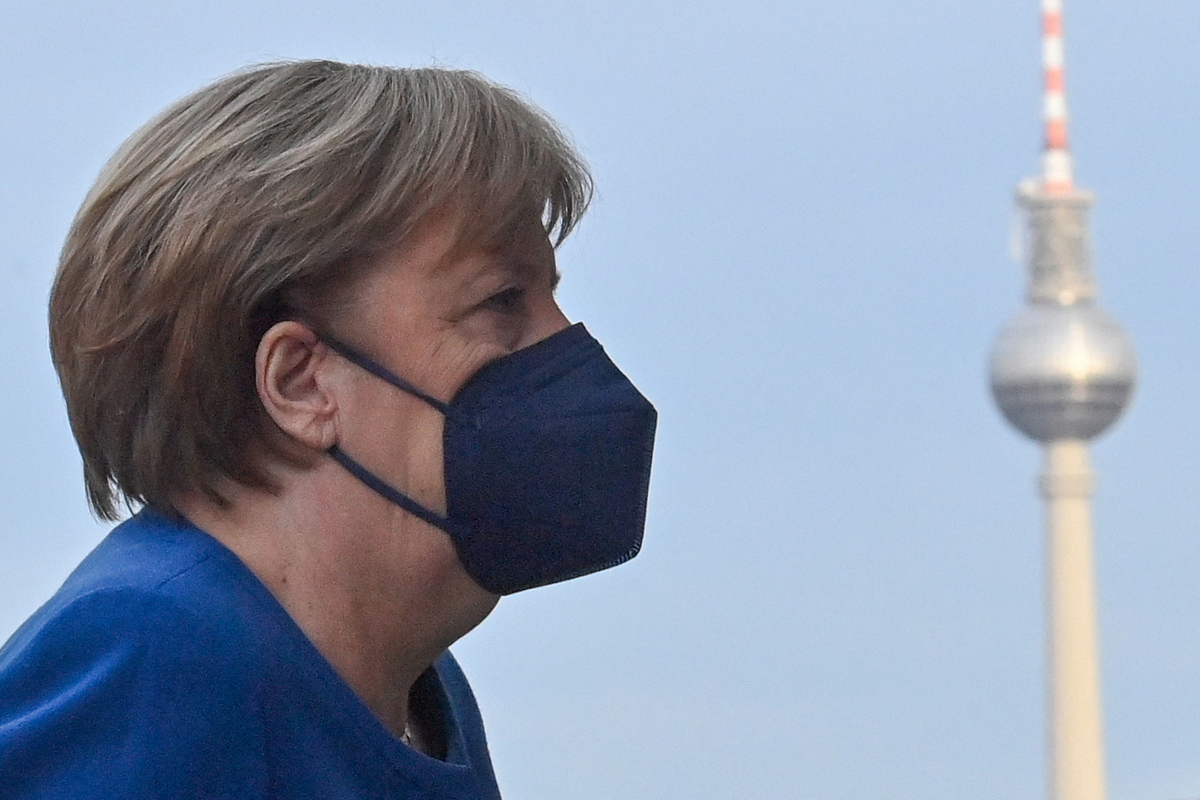 Angela Merkel took a step closer to leaving the political stage after 16 years as chancellor of Germany when she received her formal certificate of dismissal, following the first session of the new parliament in Berlin.
Merkel, who entered parliament 31 years ago, did not stand for reelection this year, and saw her conservative bloc of the Christian Democratic Union, or CDU, and the Christian Social Union, or CSU, replaced by the center-left Social Democrats, or SPD, as the largest party.
Negotiations are currently taking place between the SPD and smaller parties which are expected to result in the SPD's Olaf Scholz being appointed Merkel's successor, marking the end of an era of economic and social transformation for Germany and Europe on her watch.
Merkel's final duties as caretaker chancellor, until Scholz's appointment is confirmed, include attending this weekend's G20 meeting in Italy, and also the COP 26 climate summit in Glasgow.
"A lot happened during the last four years," said German President Frank-Walter Steinmeier, as he handed over Merkel's certificate.
He picked out Merkel's handling of the pandemic, the disruption of Brexit, and working with the United States under former president Donald Trump, who Steinmeier said had "little to no interest in the international order and trans-Atlantic partnership", as particular achievements.
Before that ceremony, Merkel had attended the opening session of the new parliament, watching proceedings from the VIP gallery, with her usual chancellor's front bench seat left unfilled for the time being.
SPD representative Baerbal Bas was elected as only the third female speaker of the chamber, which news agency dpa says now has 34.7 percent female representation, up from 31.4 percent in the previous parliament.
In her opening speech, Bas said she would fight for more gender equality in parliament, which now also has more younger members-47 of the 736 members are under the age of 30, and the youngest is 23-year-old Emilia Fester-and also more from immigrant backgrounds.
"The responsibility has by far not been spread fairly on all shoulders," Bas said.
The German news website DW reported that coalition talks between the SPD, the Green Party and the neoliberal Free Democrats have "successfully completed the so-called exploratory phase" ahead of more detailed discussions about forming a government, but there is still a lot of deal making to be done over who gets control of which areas of power.