Cainiao Network makes landing at Belgian airport
By HE WEI in Shanghai | China Daily | Updated: 2021-11-10 09:15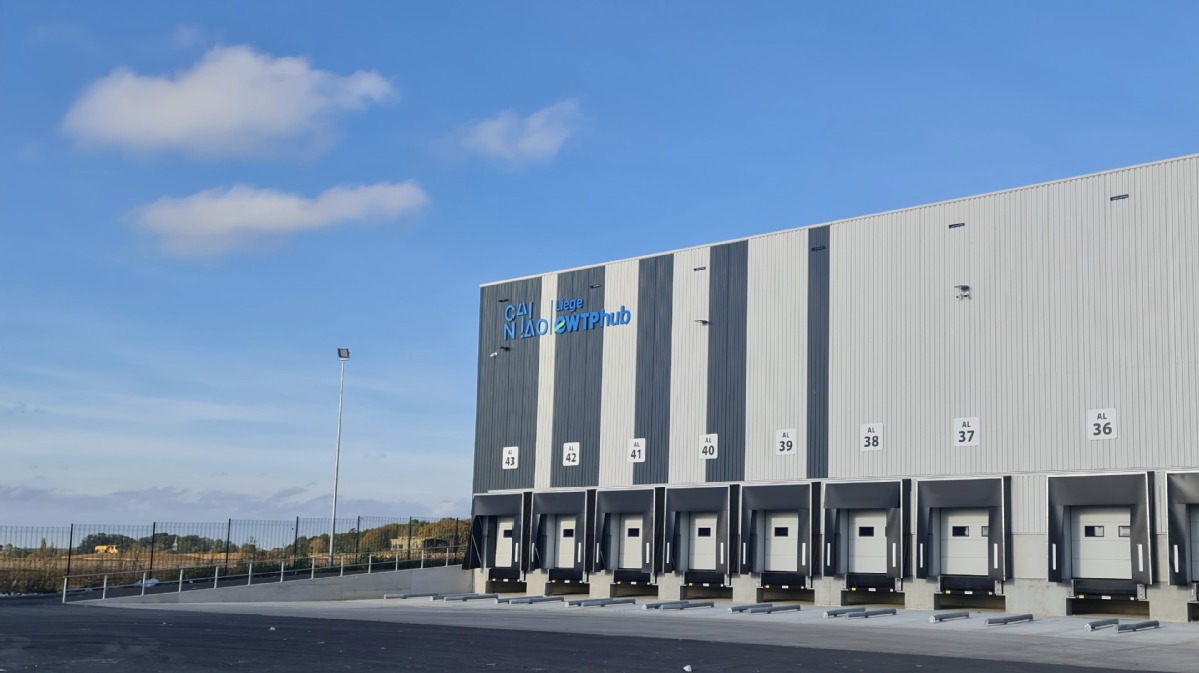 Cainiao Network, the logistics arm of Alibaba Group, opened its largest smart logistics hub in Europe on Monday, representing a new boost to the development of cross-border e-commerce.
The smart facility, dubbed eHub, is located in Liege Airport, Belgium. Its official kickoff marked the realization of an agreement in 2018 between Alibaba and the Belgian government under the electronic World Trade Platform initiative, which aims to lower barriers to global trade for small businesses via e-commerce.
"This e-hub in Liege has not only has equipment and digital management systems from China, but also high-quality automated machines and experienced European operators," said Zhang Chi, charge d'affaires of the Chinese embassy in Belgium, Xinhua reported.
"The integration of the best resources of our two parties, making it possible to optimize the logistical efficiency of this hub in Liege, will strengthen Sino-Belgian cooperation as part of the Belt and Road Initiative," Zhang said.
The 30,000-square-meter warehouse is divided into two parts-an air freight area of 12,000 square meters for the rapid transit of goods for export and import between the aerial part and the land part of the airport, and an 18,000-square-meter sorting center, which groups together parcels according to their destinations in Europe.
The facility is also equipped with lightweight handheld terminals and a digital Customs clearance system to streamline terminal operation services.
"Cainiao is an ambitious and innovative partner, which pushes us to reinvent ourselves and to be better," said Frederic Jacquet, chief executive officer of Liege Airport.
"Like other important partners of Liege Airport, Cainiao will help us grow in a win-win relationship, which finds its full meaning in the development projects that are ours."
China's Ministry of Commerce said that in the first seven months, total imports and exports to and from the European Union hit 2.96 trillion yuan, surging 26.7 percent year-on-year. Among them, imports reached 1.17 trillion yuan, a growing percentage of which was contributed by cross-border e-commerce.
Currently, Cainiao handles nearly 5 million cross-border parcels on a daily basis, with six core logistics hubs worldwide hosting bonded warehouses and overseas warehouses. It transports via roadways, railways, sea and air.
Cainiao said it will organize 18 cargo flights and 60 trucks per week through the Liege eHub. During the Nov 11 shopping festival period, more than 20 cargo flights will be dispatched, with the number of assigned trucks expected to double.
During the opening ceremony of the fourth China International Import Expo, President Xi Jinping said via a video link that the country will optimize the catalog of retail imports via cross-border e-commerce and shore up the capacity of cross-border logistics.
This is heartening news for Cainiao, which will double down on expanding cross-border e-commerce categories, adding new dedicated transportation routes such as Japan and South Korea, and improving Customs clearance procedures, said Zhao Jian, general manager of Cainiao's global supply chain.
"It's an increasingly common practice that foreign brands use cross-border e-commerce as a test run for formal and large-scale new product launches in China," Zhao said. "This is because it circumvents the need for the seller to register as a legal entity, requires much more simplified procedures and incurs shorter time frames."
Zhao said cosmetics, maternal and baby-related products as well as healthcare and nutrition are the most popular areas of cross-border e-commerce. He also expects pet food to be an increasingly hot item.
"People shopping on cross-border e-commerce channels are not just middle-income earners living in first-tier cities, but also from the Generation Z population who aspire for novelty and individuality and look for niche overseas products that are cost-effective," Zhao said. "Their common desire is a highly efficient and smooth cross-border logistics experience."