Nation among leaders in agricultural technology
By ZHAO YIMENG | CHINA DAILY | Updated: 2021-11-20 09:02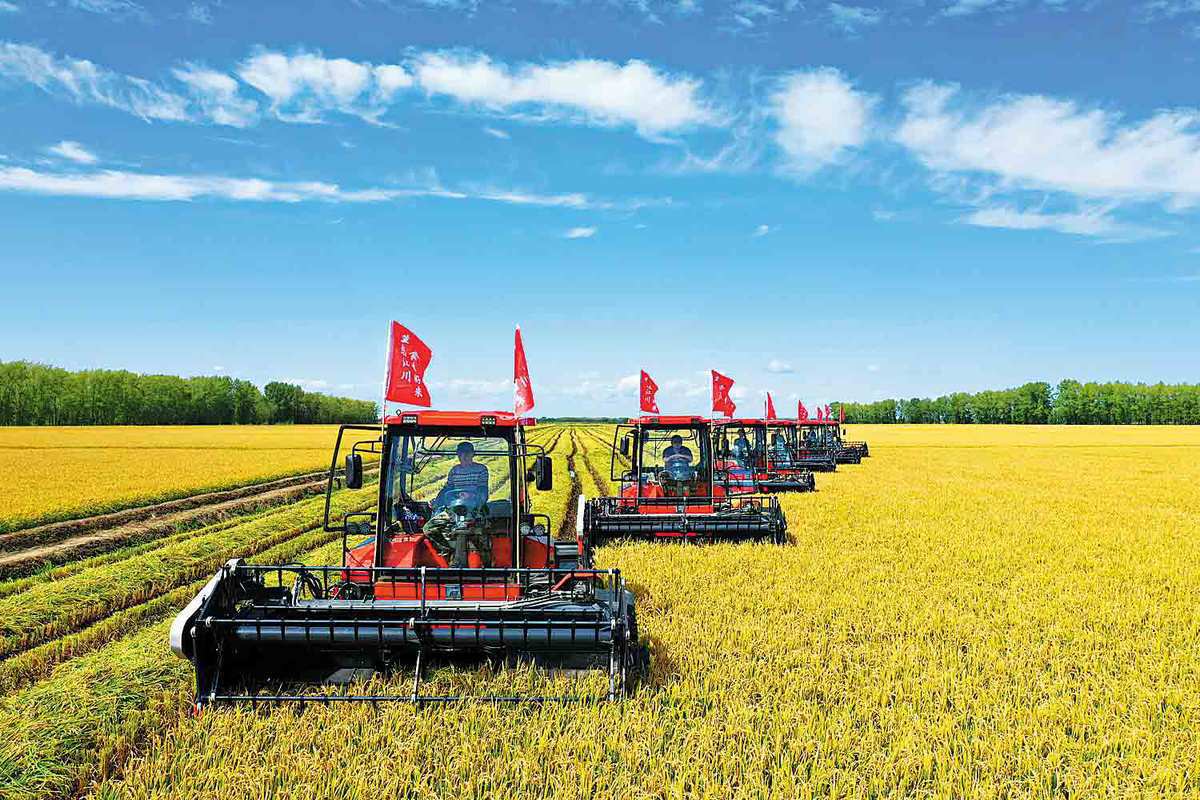 China is in the world's leading group in terms of general agricultural science and technology, the Ministry of Agriculture and Rural Affairs said on Friday.
Frontier research and breakthroughs in cutting-edge technologies, such as crop genomics and biological breeding, have exerted significant influence on global agriculture, said Yang Xiongnian, director of the center of science and technology development under the ministry.
Yang made the remarks when delivering a report on China's agricultural development during the 13th Five-Year Plan (2016-20) period at a forum at the Chinese Academy of Agricultural Sciences in Beijing on Friday.
With the support of projects on genetically modified organisms, domestically produced insect-resistant cotton accounts for 99 percent of total cotton production, Yang said.
"We have successfully cultivated a series of new varieties, such as insect-resistant corn and storable soybeans, which obtained safety certificates for production and application," he said, adding that new varieties accounted for 45 percent of grain yields.
Moreover, China tops the world in the number and operational area of plant protection drones, driving the global development in plant protection through aerial applicators.
The technology system of the modern agricultural industry is developing, Yang said. "China is self-sufficient in 70 percent of key livestock and poultry varieties," he said.
The mechanization rate of crop cultivation and harvesting has reached over 71 percent as agricultural technology develops.
The central government has allocated 2.3 billion yuan ($360 million) in launching R&D projects to reduce chemical fertilizers and pesticides.
Thanks to advanced technology, the utilization rate of chemical fertilizers and pesticides of three major cereals exceeded 40 percent, and the utilization rate of crop straws reached 86.7 percent, supporting sustainable use of agricultural resources.
Eight reports about agricultural science and technology have been released during the forum, which includes developments in research frontiers, global competitiveness of papers and patents, as well as technical models for emission reduction and carbon sequestration in rural areas over the last five years.
Zhang Taolin, vice-minister of the Ministry of Agriculture and Rural Affairs, said at the forum that science and technology has become the most important driving force of economic growth in agricultural and rural fronts.
Mei Xurong, vice-president of CAAS, said though China experienced good performances in agricultural frontiers, research in some disciplines, such as fishery and aquatic products, can perform better.