Family affair that's important for the nation
By LI YANG | CHINA DAILY | Updated: 2021-11-24 07:26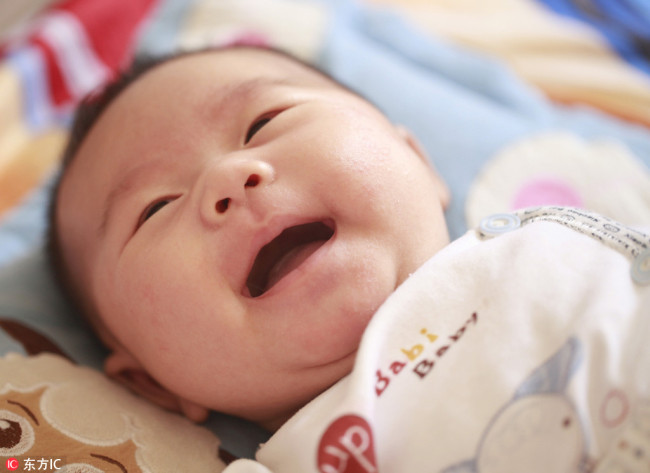 The birthrate in China last year was 0.852 percent, falling below 1 percent for the first time since 1978, and 8.14 million couples registered for marriage, 1.13 million couples fewer than that of the year before and the lowest number since 2003, according to the China Statistical Yearbook 2021 the National Bureau of Statistics released late last month.
It should be noted that the number of couples registering for marriage in the country each year has continuously fallen sharply since 2013, when the number was 13.47 million.
The NBS said that in the first three quarters of this year, 5.89 million couples registered to get married. That means the trend of decline will extend to this year. Meanwhile, the divorce ratio remains high, as about 39 percent of marriages in the country now end in divorce.
Since out-of-wedlock birth in China remains uncommon, the low marriage ratio and high divorce ratio mean that the declining birthrate is inevitable-the birthrate has decreased for four years in a row since 2017, and the trend is hard to be reversed.
As governments of various levels are trying to increase the birthrate, they should carefully analyze the main factors causing the decline of the marriage ratio and birthrate so as to suit their remedies to the problems.
It should be seen that the size of the country's childbearing-age population is shrinking fast. The number of people born in the 1980s, 1990s and 2000s was 223 million, 210 million and 163 million respectively.
And the sex ratio at birth is uneven. The seventh national census shows that the male-to-female ratio in the population is 105.7:100. And in the 20-40 age group there are 17.52 million more men than women.
Also, as more women receive a good education and become economically independent, their willingness to get married is much lower than their predecessors. Not to mention the inhibiting effects of high living costs and work pressure in cities. Some have called the exorbitant housing prices the best contraceptive.
Lifestyle changes also tend to make individuals more independent. Relying on food orders delivered to their doors, many young people spend more time on their smartphones and playing video games than on face-to-face activities.
It is good to see that some local governments have rolled out some pro-birth policies, including longer maternity leave for women and longer nursing leave for their spouses, subsidies and tax reduction and government-subsidized houses.
However, many doubt the support is enough to reverse the declining marriage rate and birthrate in the country.