Satellite launched to assist in ocean surveillance
By ZHAO LEI | China Daily | Updated: 2021-11-24 10:20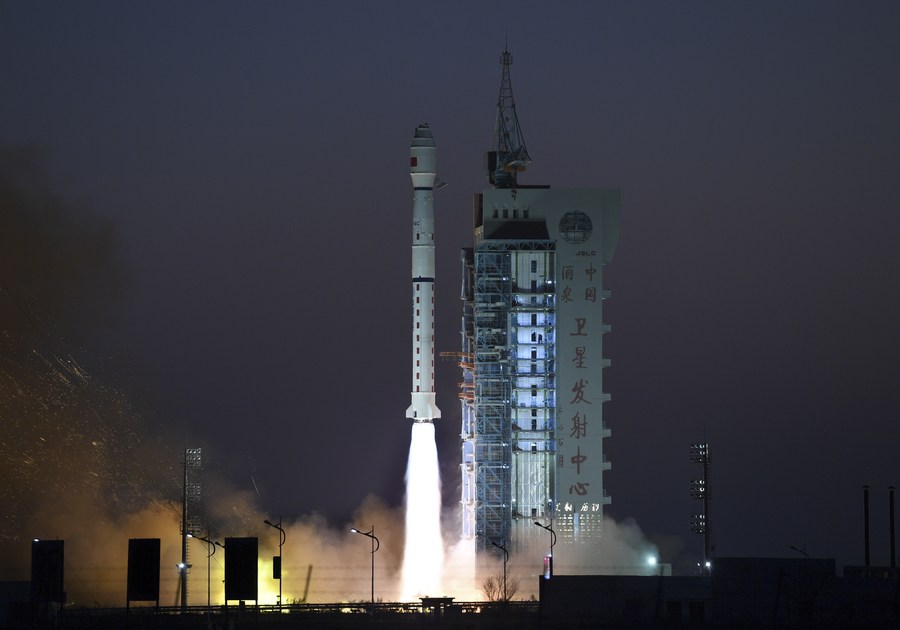 China launched a high-resolution Earth-observation satellite from the Jiuquan Satellite Launch Center in Northwest China on Tuesday to improve its ocean surveillance capability.
The Gaofen 3-02 satellite was launched by a Long March 4C carrier rocket at 7:45 am and entered a sun-synchronous orbit at an altitude of 755 kilometers, the China National Space Administration said.
The satellite carries a C-band synthetic aptitude radar, which has a 1-meter imaging resolution, and is tasked with working with its predecessor-Gaofen 3-01-to form a land-sea radar satellite network.
Gaofen 3-01 was launched in August 2016.
Gaofen 3-02's service is expected to strengthen capabilities in monitoring ship movements, emergencies at sea and the land-sea environment.
It will help protect China's marine interests, prevent and mitigate marine disasters, enable researchers to better study the dynamic marine environment, and will also serve other fields such as environmental protection, water conservancy, agriculture and meteorology, the administration said in a statement.
Developed by the China Academy of Space Technology, a subsidiary of State-owned conglomerate China Aerospace Science and Technology Corp, Gaofen 3-02 has better imaging and target-tracking capabilities than Gaofen 3-01. It also has a device its predecessor does not-an automatic identification system that can receive identification signals sent by a moving ship, including position, course and speed data.
China launched the Gaofen program in May 2010 and listed it as one of 16 nationally important projects in science and technology. The program has established a massive space-based, high-resolution Earth observation network with more than 20 satellites in service.
Images and data from the Gaofen satellites have been widely used in more than 20 industries across China and have helped reduce the country's dependence on foreign remote-sensing products.
More than 80 percent of satellite images that China needed to buy from foreign countries have been replaced by Gaofen products, said Tong Xudong, chief designer of the Gaofen program at the China National Space Administration.