Watchful eye on risks and uncertainties
China Daily | Updated: 2021-11-25 07:36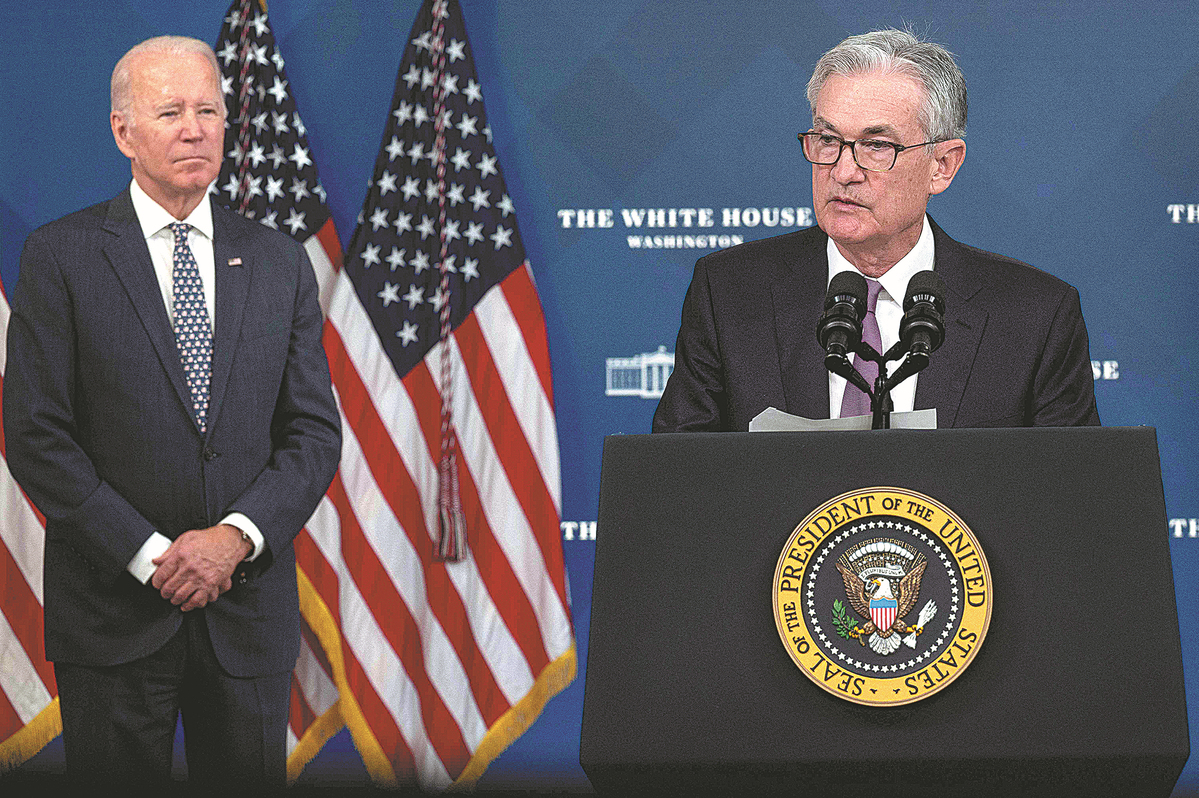 United States President Joe Biden nominated Jerome Powell for a second term as chair of the Board of Governors of the Federal Reserve System, and Lael Brainard to serve as vice-chair of the board on Monday. The nomination has been submitted to the Senate for approval.
Biden said in a statement: "We can't just return to where we were before the pandemic, we need to build our economy back better, and I'm confident that Chair Powell and Dr. Brainard's focus on keeping inflation low, prices stable, and delivering full employment will make our economy stronger than ever before."
In brief remarks following the nominations by Biden, each of the two nominees emphasized their awareness of how damaging inflation has become.
Powell said: "We will use our tools both to support the economy-a strong labor market-and to prevent higher inflation from becoming entrenched."
Brainard added she too was committed to putting working Americans at the center of her agenda. "This means getting inflation down at a time when people are focused on their jobs and how far their paychecks will go," she said.
The monetary policy adjustments of the Fed that the two might adopt to address the inflationary pressures may cause risks and uncertainties in cross-border capital flows, which may limit China's monetary policy space. That requires its policymakers to provide more supportive fiscal and industrial policies to prevent and control stagflation risks.
It is estimated that during the 14th Five-Year Plan (2021-25) period, the potential gross domestic product growth rate of China's economy is likely to remain in the medium-high growth range of 5.1-5.7 percent.
The country must maintain the right intensity and pace of its macro policies in light of the domestic economic situation and price trends, continue to adopt a comprehensive approach, and actively yet prudently respond to monetary policy adjustments in developed economies.
In order to respond effectively to any external shocks brought about by US monetary policy adjustments, the authorities need to continue to deepen reform of the renminbi exchange rate, strengthen the flexibility of the RMB exchange rate and improve cross-border financing. Macro-prudential management should guide market entities to adhere to the concept of "risk neutrality" and maintain the basic stability of the RMB exchange rate at a reasonable and balanced level. At the same time, two-way financial opening should be continuously deepened to enhance the attractiveness of domestic RMB assets.