Players see prospects in nation's carbon pledge
By JIANG XUEQING | China Daily | Updated: 2021-11-25 08:57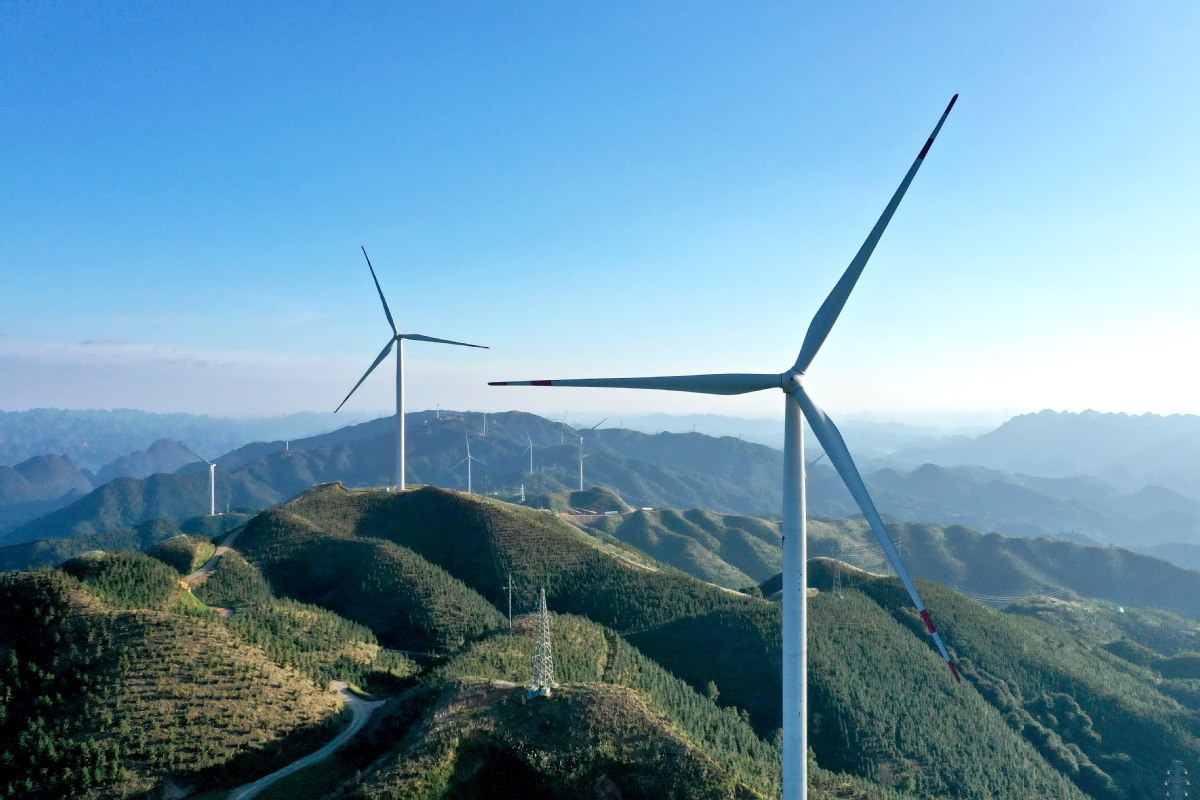 China's march toward carbon neutrality is having a real and positive impact, an HSBC survey said.
Over three-quarters of foreign companies feel that China's desire to transition to a net-zero economy makes expanding there more attractive, the recent HSBC survey of 2,174 companies across 10 major economies said.
International firms believe business opportunities will come about from the net-zero agenda, with 52 percent planning to offer greener and more sustainable products for the China market, the survey said.
China is making great strides to reduce carbon emissions and tackle climate change alongside other economies, HSBC said. The country has promised to peak its carbon emissions by 2030 and achieve carbon neutrality by 2060. It further pledged in September to stop building new coal-fired power projects abroad.
Standard Chartered Bank (China) Ltd signed a strategic cooperation agreement with the China (Shanghai) Pilot Free Trade Zone Lin-gang Special Area Administration and the Shanghai Lingang Economic Development (Group) Co on Nov 6 to jointly promote sustainable finance in the Lin-gang Special Area, a part of the China (Shanghai) Pilot Free Trade Zone.
Giving full play to its global networks and resources, Standard Chartered will help the Shanghai Lingang Economic Development (Group) Co and companies located in the area obtain financing from domestic and overseas financial markets for sustainable development.
The bank will offer them products and solutions, including green loans, green bonds and ocean-centric blue bonds to develop an eco-friendly, innovation-driven and low-carbon economy.
Financial institutions should strengthen support for green industrialization and the greening of industries for sustainable growth. They should fully utilize indirect and direct financing instruments to promote their business expansion and structural optimization, create a green assets balance sheet, and support various activities which will contribute to carbon emissions reduction and the enhancement of operational efficiency of society, said Lyu Jiajin, chairman of Industrial Bank Co Ltd, a national joint-stock commercial bank based in Fuzhou, Fujian province.
Lyu called for financial institutions to use their advantages in account management, payment and settlement, investment transactions and information technologies to help all kinds of market entities manage carbon assets, activate carbon pricing and create a larger carbon trading market.
Financial institutions should push for China's green transition in a steady and orderly manner. They should also avoid implementing the same lending policies for all corporate borrowers across the board and not require high energy consumption enterprises to repay loans early, so as to prevent risks during the process of reducing carbon emissions, he said.
China must make phased plans and implementation measures and make progress step-by-step during the process of achieving the goal of a green and low-carbon transition, said Xiao Yuanqi, vice-chairman of the China Banking and Insurance Regulatory Commission.
The financial sector should develop products targeting high-emission industries to meet their demands for updating technologies, equipment and talents during the transition, Xiao said in a speech delivered at the 2021 Annual Conference of Financial Street Forum on Oct 20.
"China's goals of reaching a carbon emissions peak by 2030 and achieving carbon neutrality by 2060 will restructure its current model of economic development. The country must actively explore measures to maintain a balance between economic growth and sustainable development," said a report issued by China Lianhe Credit Rating Co on Nov 13.