Belarus opens media center near refugee settlement zone at border
Xinhua | Updated: 2021-11-25 10:17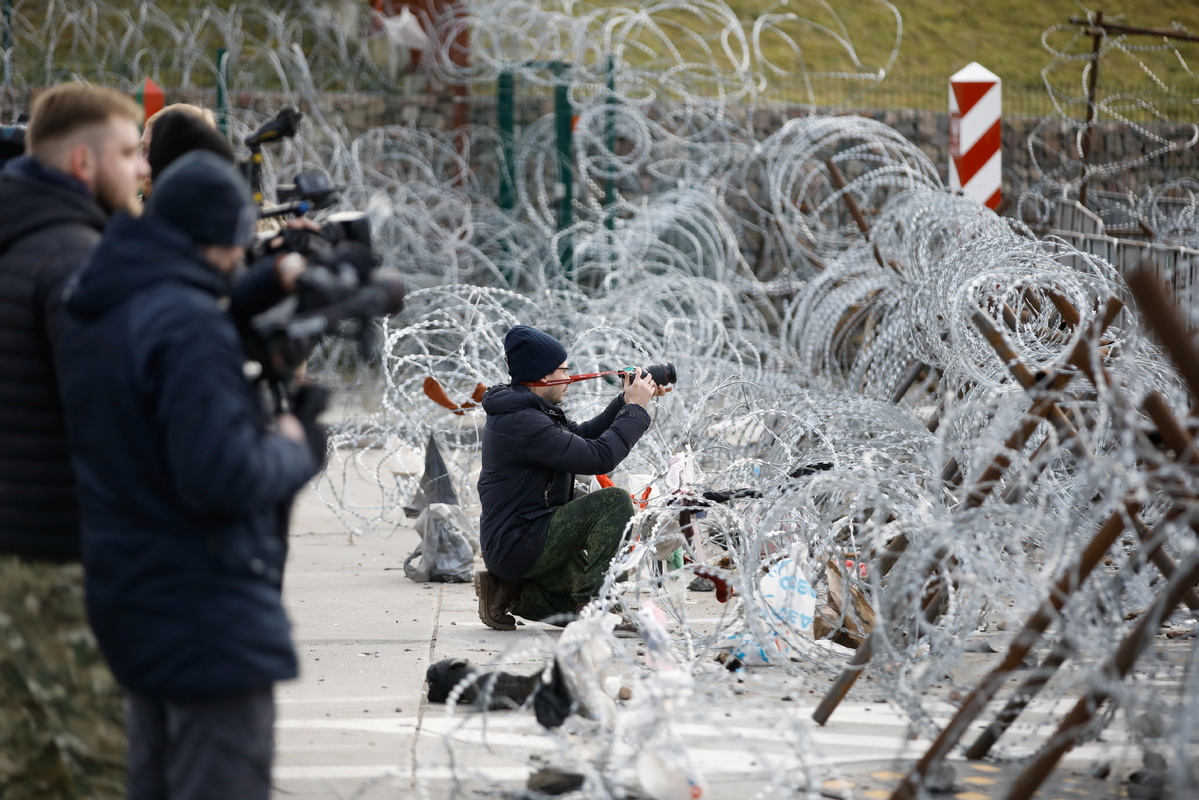 MINSK - Belarus opened a media center near the temporary refugee settlement zone on the Belarusian-Polish border on Wednesday, according to a report of BELTA News Agency.
The media center is a mobile platform with eight workplaces, Internet access and 20 seats. It can be expanded if necessary.
More than 60 media organizations from nine countries submitted applications for filming and interviewing in the refugee settlement zone, according to First Deputy Minister of Information Andrei Kuntsevich.
In recent days, refugees at the Belarusian-Polish border have been transferred to temporary shelters and received necessary food and medical assistance.
According to the president's press secretary Natalya Eismont, there are about 7,000 refugees in Belarus, including 2,000 in the temporary settlement at the border. On Nov 18, a group of 400 refugees returned to Iraq. However, the overwhelming majority of refugees refused to go home, and asked for a humanitarian corridor to Western Europe.
The official representative of the Belarusian Foreign Ministry Anatoly Glaz said that in accordance with the agreements reached between Belarus and the European Union, a group of experts from the European Commission arrived in Belarus to assess the situation of refugees at the border on Monday.