Blinken back to Africa in bid to drive wedges: China Daily editorial
chinadaily.com.cn | Updated: 2021-11-25 19:39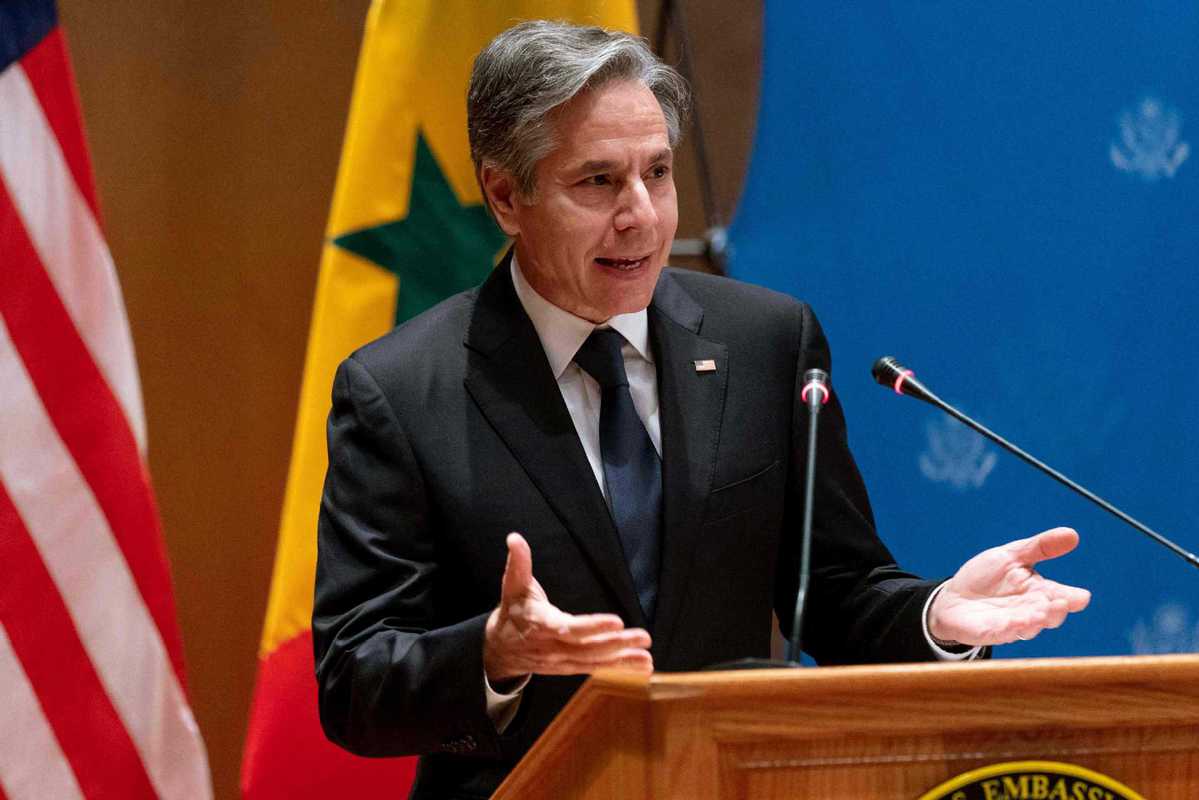 The headlines of two recent Associated Press reports — "In Africa, Blinken sees limits of US influence abroad" and "In Africa, Blinken learns there's no appetite for China bashing" — show that while the US administration proclaims "America is back", it can't expect a warm welcome unless it changes its ways.
The New York Times commented that US Secretary of State Antony Blinken had "adopted a lighter touch on the subject of China than his predecessor, Mike Pompeo, who framed his sole visit to Africa, in February 2020, around competition with Beijing — urging African nations to "be wary of authoritarian regimes and their empty promises". But the fact that Blinken's visits to Kenya, Nigeria and Senegal came ahead of the latter hosting the Eighth Ministerial Conference of the Forum on China-Africa Cooperation next week suggests his trip was still framed around Washington's competition with Beijing.
What Blinken should take away from his trip is the tangible benefits African countries get from their cooperation with China. His motorcade, for instance, drove along the massive Chinese-financed elevated expressway when visiting the Kenyan capital.
Blinken also heard with his own ears about his hosts' willingness to continue to work with China. When Blinken tried to persuade his hosts to choose more partners, Nigerian Foreign Minister Geoffrey Onyeama told him bluntly that his country and others want the best deals they can get, and that often means looking to China.
As such, Blinken should appreciate that it is practical assistance Africa wants, not platitudes.
With countries on the continent battling many woes, including the COVID-19 pandemic, poverty, food shortages and political instability, the US should stop pushing African countries to choose sides.
China has repeatedly said that China and the US can cooperate to assist African countries with their development. But for a long time, US assistance to Africa has either been just lip service or come with political conditions attached. When hailing "America is back", Blinken should know that many Africans believe that for the US, Africa is simply the forgotten continent.
Instead of trying to drive wedges between China and its African partners, the US should be doing its bit to help African people secure a better life. Turning the continent into another venue for its geopolitical competition with China will only make African people wish the US would go back to minding its own business elsewhere.
As a spokesman for China's Foreign Ministry said, "the people of African countries need sincere and true cooperative partners who will honor their commitment with pragmatic actions".