Exhibition puts Chen Yifei's creative process in the frame
By Zhang Kun | China Daily | Updated: 2021-11-26 09:26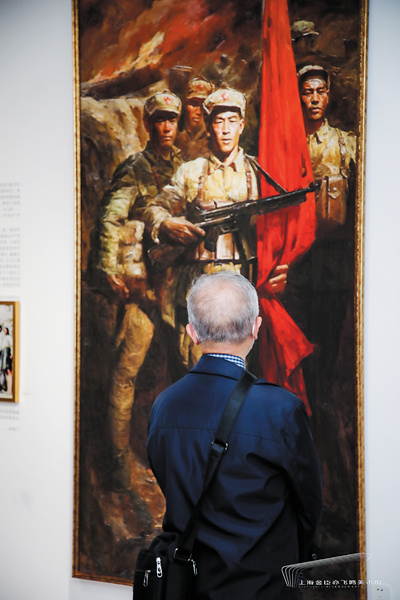 Teachers like Yan helped students like Chen Yifei to develop solid techniques and sensitive aesthetic perception, which transcended the realism style that dominated China's art education back then. Later on, when Chen Yifei joined the Shanghai Oil Painting Studios (now the Shanghai Institute of Oil Painting and Sculpture), their influence was reflected in his paintings on the Chinese revolution. For example, in his 1972 painting Ode to the Yellow River, which depicts a Red Army soldier standing on a cliff overlooking the roaring river, Chen Yifei adopted the impressionistic use of colors.
If you go
The Young Chen Yifei: A Javelin Thrower
10 am-5 pm (last entry before 4:30 pm), Tuesday-Sunday, Nov 20-Feb 20. Jinchen YFM Art Gallery. 88 Yonghong Road, Minhang district, Shanghai.
ZHANG KUN in Shanghai