Nation may slightly loosen real estate financing policies
By JIANG XUEQING | China Daily | Updated: 2021-11-29 09:06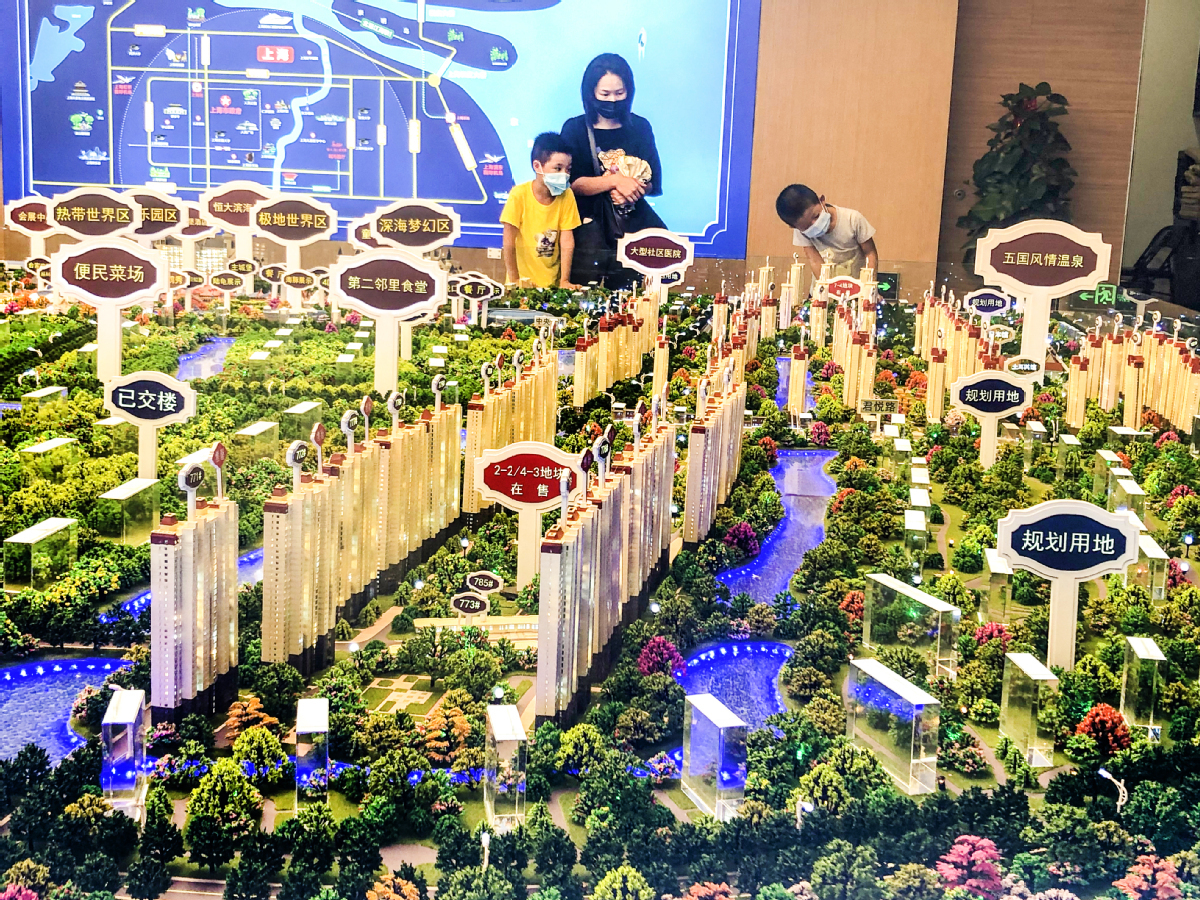 China is expected to slightly loosen its real estate financing policies in the fourth quarter and the beginning of next year, said analysts who regarded the downturn of the housing sector as the primary factor affecting the country's economic growth.
Elaine Xu, associate director at Fitch Ratings, noted that regulators gradually sent positive signals recently and China's new personal housing loans in October also increased month-on-month.
"We should pay attention to the pace and the level of (real estate financing) policy loosening because it takes a certain period of time for the market to reflect policy changes," Xu said.
She emphasized that China has not changed the tone of maintaining the stabilization of its real estate financing policies in the medium and long run. Both deleveraging in the real estate sector and the disposal of risks associated with some private enterprises or financial institutions are important links in regulators' efforts to mitigate systemic financial risks, she said at a forum held by Fitch Ratings in Shanghai on Nov 18.
"In the short to medium term, however, China needs to strike a balance between deleveraging and a slowdown in economic growth. It will have a greater impact on small and medium-sized banks (than large banks)," she said.
The downturn in China's housing industry was caused by several short-term factors, including over-borrowing by some property developers, market response to the tightening of property loan policies, and a slowdown in credit growth this year.
In addition, rising uncertainty in the willingness for people to purchase homes also led to a huge month-on-month decline in property sales in October, said Andrew Fennel, Fitch Ratings' lead sovereign analyst for China.
"We previously estimated that the real estate sector directly contributed 14 percent of China's GDP and is closely connected with other industries," Fennel said.
Xu Yan, head of the fixed income research team of China International Capital Corp Ltd, said: "The country loosened real estate financing policies slightly this month, which may marginally reduce cash flow stress on the housing sector. More importantly, it may send a signal to investors, showing that the end of China's tightening of real estate financing policies is near. The latest move indicates that some marginal changes may occur in policy direction."
Thanks to the recent launch of those policies, the panic felt by some investors eased to some extent. Positive sentiment may remain for a while until the next unexpected credit risk event occurs, Xu Yan said.
"Currently, business credit of the real estate sector is still on a downward trend. The cash flow shortage of some property developers may hit bottom after China launches policies to help them substantially improve cash flow," she said.
Over a period of time in the past, some property developers borrowed blindly and their leverage ratios became too high. If they continue in this way, potential risks will keep increasing. As a result, regulators launched a series of policies in recent years to reduce financial leverage, which is necessary in general, said Lian Ping, chief economist of Zhixin Investment and president of the China Chief Economist Forum.
"However, the current problem is during the process of deleveraging through policy adjustments, the financial environment grew tight, market expectations turned negative and potential risks were made explicit. This is heading toward the opposite of the regulatory objectives. Therefore, the key is maintaining a stabilized financial environment during the process of further promoting financial leverage governance while guiding market expectations and keeping them stable at the same time," Lian said in an article on Nov 11.
"When we are dealing with the problem of high leveraging, we should not expect to make significant progress in a short time. Instead, we should carry forward the task in stages over a period of time," he added.