Race underway to contain new virus variant
China Daily | Updated: 2021-11-29 09:26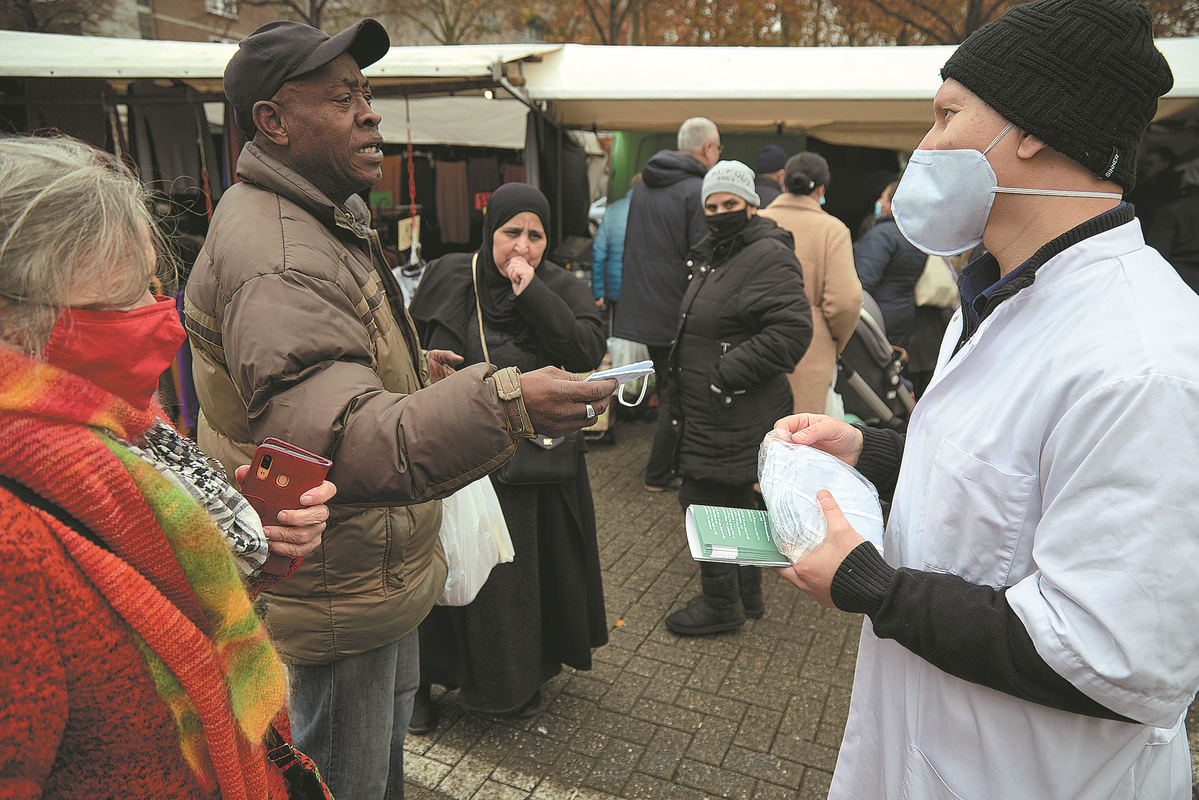 Border rules tightened again as world scrambles to keep Omicron at bay
LONDON-The new potentially more contagious Omicron variant of the coronavirus popped up in more European countries on Saturday, just days after being identified in South Africa, sending governments around the world scrambling to halt its spread.
In the United States, top infectious diseases expert Anthony Fauci said he would not be surprised if the variant was already in the US, too.
"We have not detected it yet, but when you have a virus that is showing this degree of transmissibility …it almost invariably is ultimately going to go essentially all over," Fauci, who advises US President Joe Biden, said on NBC television.
The United States was to bar entry to most travelers from eight southern African countries starting on Monday.
Because of fears that the variant has the potential to be more resistant to the protection offered by vaccines, there are growing concerns that the pandemic and associated lockdown restrictions will persist for far longer than hoped.
Nearly two years since the start of the pandemic that has claimed more than 5 million lives, countries are once again on high alert. Many have already imposed travel restrictions on flights from southern Africa as they seek to buy time to assess whether Omicron is more transmissible than the Delta variant, the current dominant strain.
In Britain, Prime Minister Boris Johnson said it was necessary to take "targeted and precautionary measures" after two people tested positive for the new variant in England.
"Right now this is the responsible course of action to slow down the seeding and the spread of this new variant," he told a news conference.
In addition to the US, many countries have imposed restrictions on various southern African countries over the past few days, including Australia, Brazil, Canada, Iran, Russia, Japan, New Zealand and Thailand, in response to warnings over the transmissibility of the new variant. The European Union has followed suit.
Dire situation
An Italian who had traveled to Mozambique on business landed in Rome on Nov 11 and returned to his home near Naples. He and five family members, including two school-age children, have since tested positive, the Italian news agency LaPresse said.
In Germany, the Max von Pettenkofer Institute, a microbiology center in Munich, said the Omicron variant was confirmed in two travelers who arrived on a flight from South Africa on Wednesday.
The Dutch public health institute said the variant was "probably found in a number of the tested persons" who were isolated after arriving in Amsterdam on two flights from South Africa on Friday.
The Philippines on Sunday imposed travel restrictions on seven European countries to keep out the Omicron, a government spokesman said on Sunday.
The country has flagged 14 countries and regions with reported Omicron cases so far. On Friday, it suspended flights from South Africa, Botswana, Namibia, Zimbabwe, Lesotho, Eswatini, and Mozambique.
The variant's swift spread among young people in South Africa has alarmed health professionals even though there was no immediate indication that the variant causes more severe disease.
Andrew Pollard, the director of the Oxford Vaccine Group, expressed cautious optimism that existing vaccines could be effective at preventing serious disease from the variant, noting that most of the mutations appear to be in similar regions as those in other variants.
Some experts said the variant's emergence illustrated how rich countries' hoarding of vaccines threatens to prolong the pandemic.
Less than 6 percent of people in Africa have been fully immunized against COVID-19, and millions of health workers and vulnerable populations have yet to receive a single dose. Those conditions can speed up spread of the virus, offering more opportunities for it to evolve into a dangerous variant.
"One of the key factors to the emergence of variants may well be low vaccination rates in parts of the world," said Peter Openshaw, a professor at Imperial College London.
Agencies - Xinhua