Housing reform has improved living quality and standards
Share - WeChat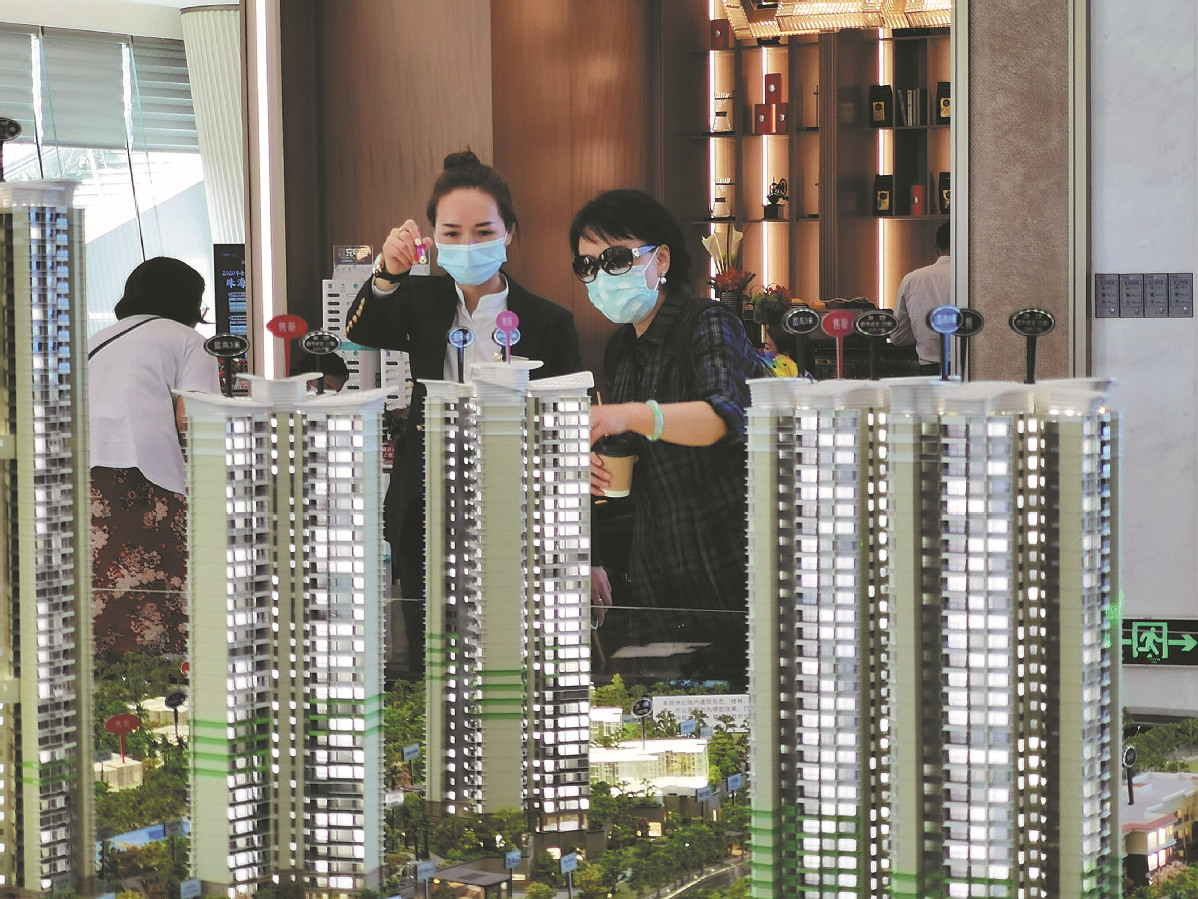 Editor's Note: Since the launch of the housing reform in the mid-1990s, the per capita living space in China has reached the level of the developed world, which is a big achievement, writes a veteran journalist with China Daily in the first of a series of commentaries.
Statistics show that in 2020, per capita living space was 39.8 square meters for urban residents and 48.8 sq m for rural residents, indicating that the per capita living space in China has reached the level of developed countries.
Living in a large territory and under diverse geographic conditions, the Chinese people have been creative in making use of the materials available to build houses.
In the pastoral areas of northern Inner Mongolia autonomous region and the Qinghai-Tibet Plateau, herdsmen set up yurts made of wool and animal skin to protect them from sandstorms, and snow and cold. Once the sheep, horses and cattle have exhausted the grass on one pasture, the herdsmen dismantled the yurts in hours and moved to a new pasture.
In the Loess Plateau where construction materials like rocks are scarce, people dug caves to build dwellings. These caves, which are warm in winter and cool in summer, helped the herdsman as well as other Chinese people to survive the hardships of the different seasons along the Yellow River. Such caves, though rarely used nowadays, can still be seen in Shanxi and Shaanxi provinces.
Along the Yangtze River, people used bamboos, which are abundant in the region, to build houses. Du Fu (712-770), a famous poet of the Tang Dynasty (618-907) once wrote a poem after a storm damaged his straw-roofed bamboo house in Chengdu. In the poem, he exclaimed:
Oh, for a great mansion with ten thousand rooms,
Where all the poor on Earth can find welcome shelter,
Steady through every storm, secure as a mountain.
Further south, where it is hot and humid, people built wooden houses on stilts, which protected them not only from wild animals but also humidity and high temperatures.
But for all their creativity, the Chinese people faced many challenges in building or owning a safe and comfortable house. After the People's Republic was founded in 1949, millions of houses were built and rented out to those in need, but the pace of construction couldn't keep up with the pace of the rising population, which doubled in three decades to reach 1 billion by 1979.
In 1978, the per capita living space for urban residents was only 6.7 sq m and rural residents 8.1 sq m. Even in the 1960s and 1970s it was common for a three-generation family of five to six members to live in one small apartment, even in one room. And in the countryside, many farmers, who could not afford repairs were forced to live in perilously dilapidated houses.
A dramatic change took place in the mid-1990s when the central government launched the housing reform by selling the State-owned apartments to people at cost price.
When I bought my 150 sq m apartment in the late 1990s, I paid my company about 150, 000 yuan ($23,463) in interest-free installments. The so-called cost price was set after deducting my service years to the company. Still, it was a big sum for me, for my salary was a little more than 1,000 yuan per month at the time. But it was a good bargain considering that the market price of my apartment now is more than 13 million yuan.
The housing reform not only benefited the people who could buy a house at a low price but also led to a home-buying spree in cities. Those who bought a 100 sq m apartment with 500,000 yuan in the 1990s in Beijing can now sell it for 6 million yuan or more thanks to the booming real-estate market.
A survey conducted last year showed that 96 percent of urban families in China own at least one apartment while 40 percent own two or more apartments.
While urban residents are busy buying apartments, farmers are busy building or renovating their houses in villages even though that could cost all their savings. For poor rural residents who cannot afford to build a big house, they can use the government subsidies to build a smaller house as part of the country's poverty eradication efforts.
Du Fu must be happy to see his dream become reality.
The author is former deputy editor-in-chief of China Daily.
Most Viewed in 24 Hours
China Views