Detailed design required for extended maternity leave
China Daily | Updated: 2021-11-30 07:48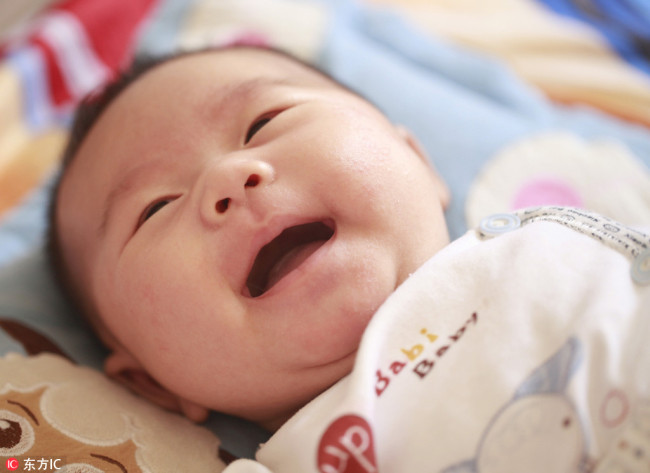 Parents in Shanghai will be able to spend more time with their toddlers until they reach the age of 3, thanks to the extra annual childcare leave that the city's legislature recently introduced by revising the local population and family planning regulation.
Under the revised regulation, paid maternity leave has been extended by a month from 128 days to 158 days, and both parents are entitled to five days of paid childcare leave every year till their child turns 3.
The legislatures of Zhejiang province and Chongqing municipality have also made similar revisions to the family planning regulation, extending the paid maternity and childcare leave.
The local governments' decision to increase the maternity leave is a positive response to the revised family planning policy that allows all couples to have three children, although details are still to be worked out to effectively implement these measures.
The increased costs of the extended paid maternity leave must be addressed first, given that many enterprises may not want to bear the extra cost.
The policy could not only result in enterprises discouraging employees from having more children, but also prompt them to stop recruiting women of childbearing age. This is also the reason why the paid leave system has not worked well all these years. The impact of granting extended maternity leave to women needs to be addressed, too.
Zhejiang's new policy seems to suggest that maternity leave does not affect promotion and pay hikes for child-raising women.
However, it is worth asking who fills in for the women while they are on maternity leave and whether they can return to their posts after their maternity leave.
The extended maternity leave can, in the long run, harm women's rights and interests.
At present, parents and other family members take care of children till the age of 3; market-oriented childcare services have not gained much acceptance. The government must address this shortfall by increasing investment in childcare services.
Increasing the fertility rate and improving childcare services require a plan that meets the interests of all parties concerned.