Restaurant owner inspires through charity in Henan
Share - WeChat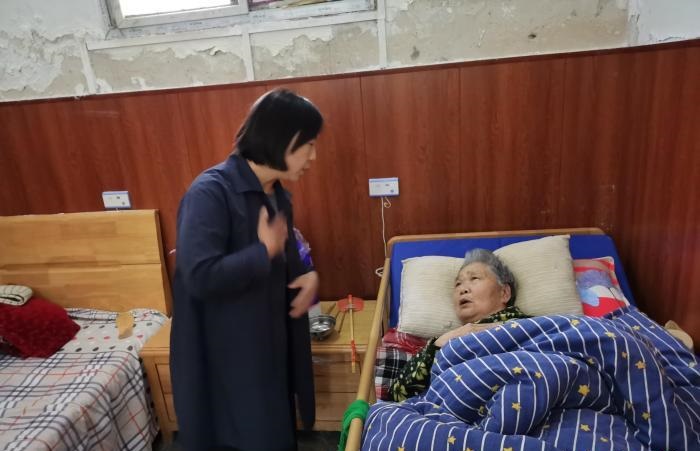 Yang Yingfen, a woman running a restaurant in Boai county of Jiangzuo, Central China's Henan province, has spent over 2.3 million yuan ($360,400) feeding and giving a home to over 3,300 impoverished old people and children for the past two decades.
Yang, head of the Boai county branch of the New Social Stratum Association, a non-profit organization for social wellbeing, started her business in 1996. From 2002, she began to aid senior people and children in poverty.
In 2015, Yang built a 300-square-meter "Charity Cafeteria" next to her restaurant. Two years later, she renovated a two-storey building and established a free nursing home for the unattended or widowed elderly.
The two locations provide three meals a day free of charge. From the initial two or three people per day to serving more than 30 people now, there was never a gap in service.
"Everyone who comes will have food" is Yang's motto, and those around her bear witness to that pledge.
Yang's dedication to charity work has inspired over 500 locals to join her cause as volunteers in the past 24 years. They brought warmth to hundreds of elderly individuals in the surrounding townships.
"Originally it was just me, but now we have a group. More and more colleagues are joining in, which gave me encouragement and confidence," said Yang.
Yang has built her restaurant into a charity fellowship.
She organized over 60 members of the NSSA to form volunteer service teams. They participated in activities such as caring for the elderly and the poor, planting trees, building roads and bridges, and aiding in pandemic prevention.
"It's been nearly four years. The menu is different every day, and the food delicious. The accommodations are also very comfortable. I am grateful to Yang Yingfen," said Yang Xi, a 64-year-old regular guest with vision impairment.
"More than 20 people come from the surrounding villages, including orphans, elders, and people with disability from Xuliang and Yueshan township," said Wang Lingli, a staff member of the nursing home.
In addition, Yang opened youth homes on the second floor of both establishments and looked after 10 orphans and children from impoverished families.
"I bring them to my side and give them maternal love, even if it's just a little. At the very least, I don't want them to be discriminated against when they go outside," said Yang.
Yang has also financially supported many children to receive proper education. Among the countless students she has helped, 28 have gone to college by 2021.
When faced with doubts and criticism of her actions, Yang firmly believes what she does is the right thing to do.
"I will help more children, especially those who are vulnerable or have disabilities. I am determined and I will continue on doing it," said Yang.
In recognition of her contribution to fighting poverty and promoting charity, Yang received the China Charity Award in 2018 and was named one of "China's Good Individuals" in 2013.
Yang is also promoting vegetable farming and the creation of local specialty food industries to help alleviate poverty. By introducing products such as meat balls with local characteristics, she plans to create more jobs for the rural population and increase farmers' income and efficiency.