Suzhou strikes up the band for fifth year
By Chen Nan | China Daily Global | Updated: 2021-12-02 07:55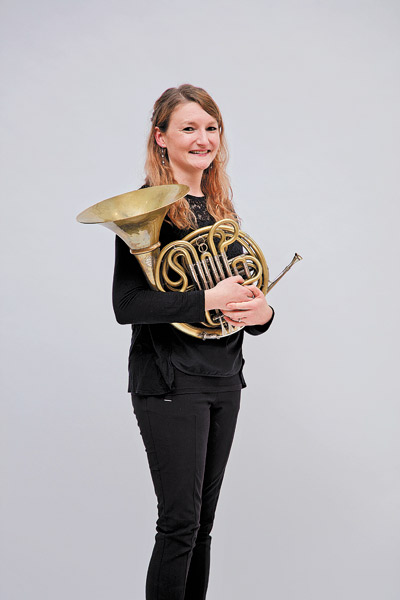 The couple worked with conductor Xu Zhong while Xu was in London. Xu offered them both positions at the Suzhou Symphony Orchestra.
"We were so surprised and excited to be able to work together in the same orchestra. It didn't take us long to accept," Coghill says.
When they moved to China, both of them knew nothing about Chinese orchestras except that "there are many famous Chinese string and piano players".
"We had no idea what to expect. We just came here to discover something new," Whitney says. "We thought there would be a big culture shock moving to China, but we discovered that Suzhou is a very comfortable and welcoming city. So apart from some language barrier problems, we adapted very quickly. Even after five years, we still enjoy exploring the city in our free time. There are so many old streets, new developments, famous classical gardens and parks. There is always something interesting to see."
Whitney, 34, started to learn the French horn at the age of 8 after being inspired by her mother playing euphonium in a local brass band. She took lessons at school and enjoyed playing in youth bands until she was 18 years old, when she went to study orchestral performance at the Royal Northern College of Music.
Both agree that the most fascinating aspect of working in China is the integration of different cultures in one orchestra. They say playing Western classical music, as well as contemporary and traditional Chinese music, with musicians from all over the world that have different styles of playing, makes for a very rich artistic experience.