Suzhou strikes up the band for fifth year
By Chen Nan | China Daily Global | Updated: 2021-12-02 07:55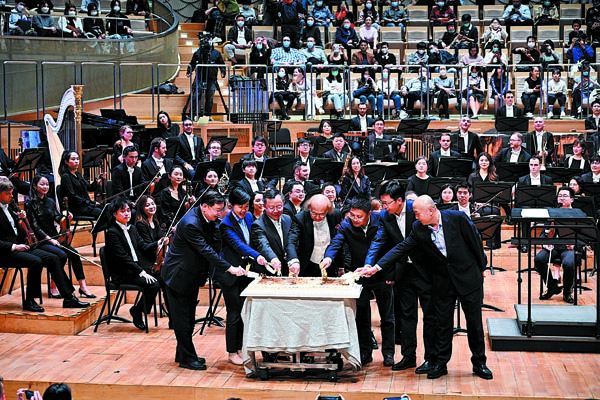 "In Europe, classical music is a very old tradition and that is reflected in the audience, which tends to be mostly the older generation. The scene in Asia is more recently developed and the audience is much more diverse, including a lot of parents bringing their children to learn about music. It can be very difficult to keep classical music new and interesting to inspire new generations of musicians and we think China is doing a great job," Coghill says.
"Since they come from different countries and have different musical backgrounds, these musicians have different playing styles. Though it's a very young symphony orchestra, we've found our voice and taken it to a global audience," says Chen Guangxian.
Since 2018, the Suzhou Symphony Orchestra has launched Jinji Lake International Composition Competition, inviting composers from around the world to write music inspired by the city of Suzhou. Composers have borrowed from old Suzhou art forms, such as pingtan and Kunqu, for their own compositions, which, as Chen Guangxian says, is a great way to introduce Chinese culture to worldwide audiences through music. Due to the COVID-19 pandemic, international composers couldn't travel to Suzhou. As such, this year's competition highlighted 14 Chinese composers, who were commissioned to compose new pieces to celebrate the 100th anniversary of the Communist Party of China.