UK will not block EU access to financial services
By JONATHAN POWELL in London | China Daily Global | Updated: 2021-12-02 10:52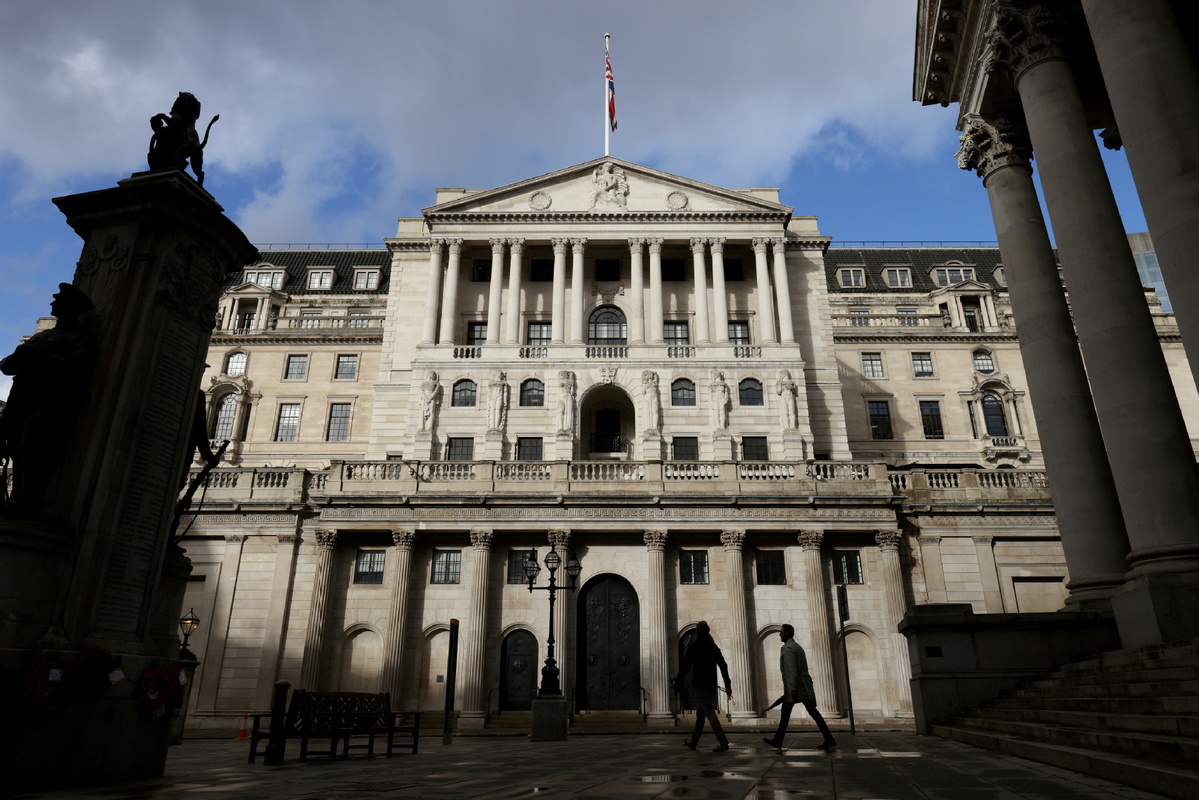 A senior Bank of England executive has vowed that the United Kingdom will not get drawn into "tit-for-tat" games with the European Union over access to its financial services market.
The European Commission is proposing curbs to arrangements that allow banks outside the EU to sell services into the bloc, and the European Central Bank, or ECB, which is the EU banking supervisor, has been criticized for pressuring international banks to transfer staff from the UK to the EU.
On Tuesday, Bank of England Deputy Governor Sam Woods discussed the impact new rules from the EU will have on international banks when speaking at the Financial Times banking summit.
"The EU has a more location-based view of life and they are implementing that vision, and that is leading to some of the tensions. It is a natural consequence of Brexit and we will have to navigate it in a sensible way," Woods said.
Woods said the UK did not intend to restrict EU banks' access to the City of London and would not seek to stop UK-based banking staff relocating to the continent.
He said the UK would continue to be open to banks from other countries and that it was "absolutely not in a tit-for-tat game" on financial services market access and staffing.
Since the UK left the bloc's single market the EU wants international banks to run their European operations on the continent rather than in London, noted the Financial Times.
It said the new legislation proposed would make it more difficult for banks in countries outside the EU to sell financial services into the bloc.
Woods said it be "unacceptable" if ECB demands forced international banks to reduce their operations in London.
The financial sector was largely left out of Britain's post-Brexit trade deal with the EU. In March, the UK and the EU agreed a financial services pact that allows them to cooperate on regulation, but it did little to improve Britain's access to the bloc, noted Reuters news agency.
It said that since Brexit, more than 7,500 financial jobs have moved from London to new hubs in the EU, with Amsterdam taking over from London to become Europe's biggest share trading center.
Speaking in July, the UK's Chancellor of the Exchequer Rishi Sunak said while improved EU access for the City "has not happened", the bloc should never have cause to deny Britain access because of fears of poor regulatory standards.
Woods added: "We do need to keep an eye on it going forward. What the government has put forward... I actually think is quite sensible.
"I think that will be fine, people should not expect us to lower standards after Brexit. We have absolutely no intention of doing that."