Abe's remarks blatant reminder of Japan's wartime past
By Zhou Yongsheng | chinadaily.com.cn | Updated: 2021-12-02 13:50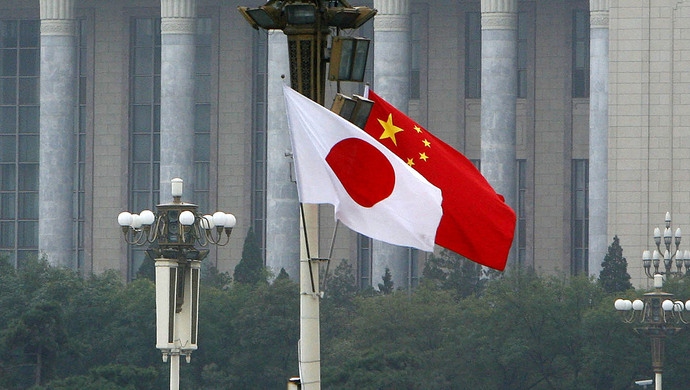 Shinzo Abe's remarks on Taiwan on Wednesday have once again exposed Japanese politicians' old mindset and nostalgia of the "colonialists" for the war-time period.
Speaking at a Taiwan think-tank forum via video-link, the former Japanese prime minister said "a Taiwan emergency is a Japanese emergency, and therefore an emergency for the Japan-US alliance". He provoked China further by noting that the mainland "should never have a misunderstanding in recognizing this".
His indiscreet remarks were not only interference in China's internal affairs, but also a blatant attempt at treating Taiwan as an independent state. Abe's speech violates the United Nations' Charter which advocates noninterference in other countries' internal affairs. Taiwan is a sacred territory of China and no foreign interference will be tolerated there.
Japan ruled Taiwan as its colony for five decades before the end of World War II. After China and Japan's normalization of diplomatic ties in 1972, Japan had adopted a low-key stance toward the Taiwan question all along, but in recent years it seems it is trying to undo that.
Does Abe want to whitewash Japan's war-time history when it committed extreme atrocities in Taiwan? Japanese hawkish politicians should never forget their responsibility to reflect on that chapter of history. Also, they should never challenge the Chinese people.
To rebuke Abe's speech, Chinese Foreign Ministry spokesman Wang Wenbin said that no one should underestimate the resolve, will and ability of the Chinese people to defend the country's national sovereignty and territorial integrity.
The Taiwan question is a core interest of China and it will never compromise on safeguarding the sovereignty and integrity of its territory.
China is no longer what it was when it was weak and invaded. It has the might to resolve the Taiwan question. People across the Straits believe that reunification is in the fundamental interest of the Chinese nation, and no foreign force can prevent the Chinese people from achieving that goal.
The author is a professor of Institute of International Relations at China Foreign Affairs University.
The views don't necessarily represent those of China Daily.
If you have a specific expertise, or would like to share your thought about our stories, then send us your writings at opinion@chinadaily.com.cn, and comment@chinadaily.com.cn.