Washington goes astray with 'democracy' summit: China Daily editorial
chinadaily.com.cn | Updated: 2021-12-02 20:10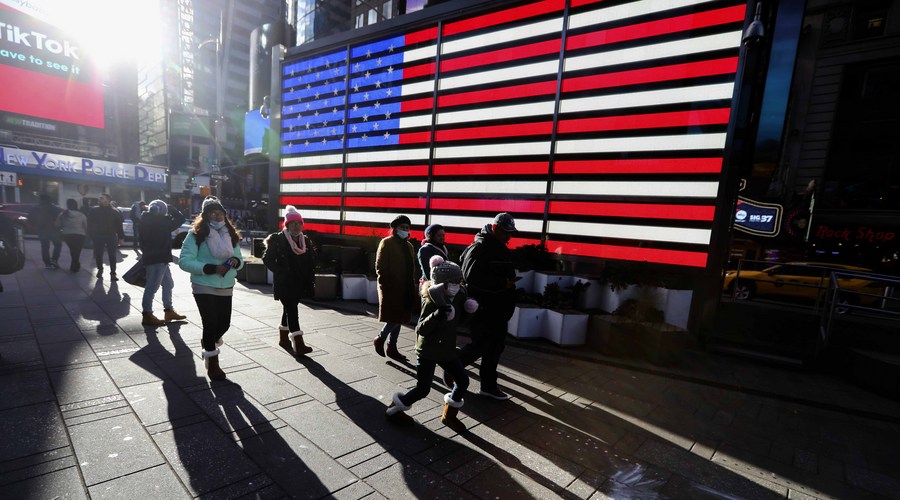 By convening a so-called Summit for Democracy, the Joe Biden administration is trying to stake out the moral high ground for the United States. By doing so, it hopes to have a vantage point from which to command its willing followers.
By selectively choosing the invitees on the basis of their amenability to do its bidding, the US hopes to re-project its former image of being the "leader of the free world".
What Washington forgets is the fact that the world is not what it was, and that the United States' veneer of superiority has worn off. Everyone knows that the free world it speaks of is anything but that and comes at a price.
What politicians in Washington know, but try to hide, is the US has never been a genuine model for democracy.
So why are they bothering to convene such a summit in the name of democracy?
Because that is the kind of thing Washington does best, and old habits die hard. That it has invited some countries and political entities while excluding others betrays its ill intention of recreating the Cold War pattern, during which the US enjoyed its heyday.
But try as it might to relive them, those are bygone days.
The world has never been as multipolarized as it is today. If anything, the US is not strong enough to call the shots as far as international governance is concerned. It is an era for major countries to consult with each other for better rules that will hopefully facilitate better global governance.
With common challenges such as the prevailing threats from the COVID-19 pandemic, climate change and a wobbling global economy growing ever more acute, the world needs to act as one to overcome them. As such, it goes without saying that Washington is hindering effective responses to these pressing crises by convening such a summit.
Even those countries which are invited to attend the meeting know that by convening such a meeting, the US is only revealing to the world how weak it is and how it hopes to prop up its position as the world's hegemonic power at the expense of addressing those three clear and present dangers.
Democracy takes many forms. And countries seek different ways to pursue the values of democracy. There is no one-size-fits-all model.
With the political power in the US going to the highest bidders, it has already gone astray in the pursuit of democratic values. As such, Washington is not in a position to claim the moral high ground as it hopes to, no matter in what way it wields the banner of democracy.