Trust in the UK's politicians declining, poll shows
By Jonathan Powell in London | China Daily | Updated: 2021-12-06 10:07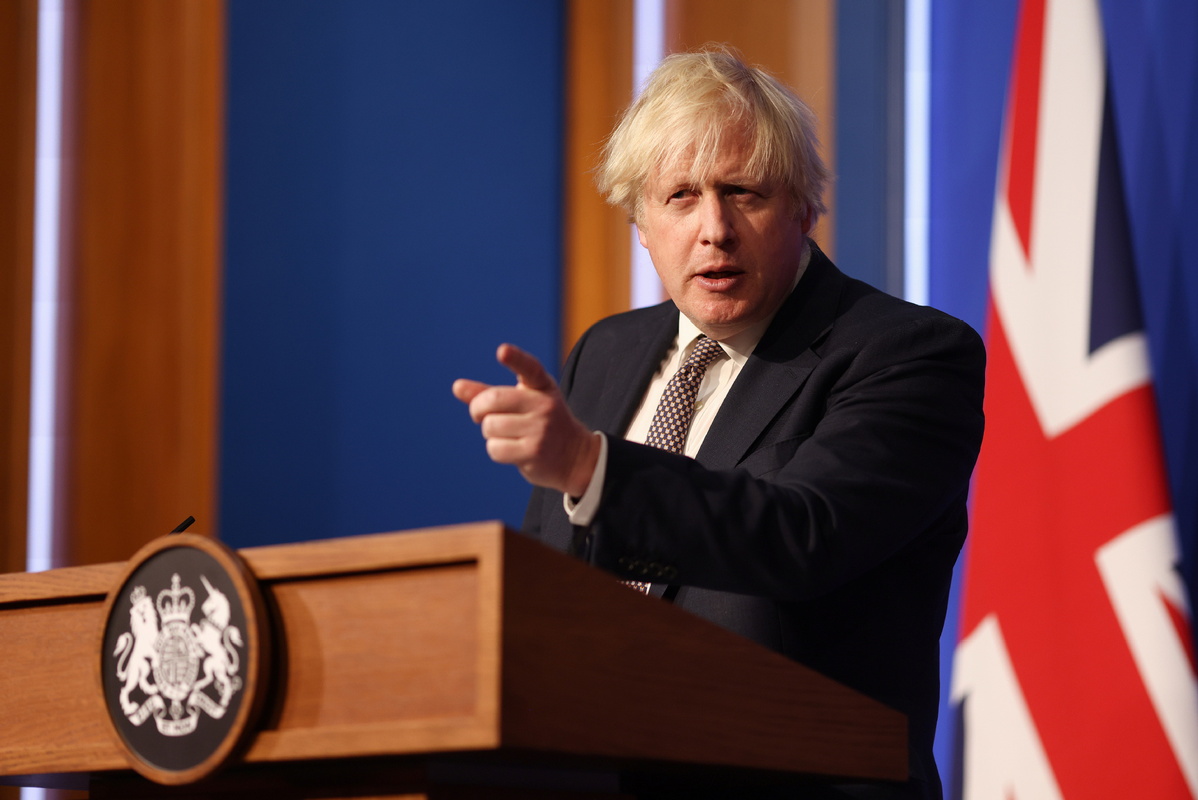 A decline in political trust is among many complex factors putting "liberal democracy" under strain throughout the West, according to a new study.
Just 5 percent of respondents to a poll, conducted in the United Kingdom by YouGov for the Institute of Public Policy Research, or IPPR, believe politicians "work for public good" and almost two people in three now see politicians as "out for themselves".
The study reveals what the British public thinks about their politicians and is the first in a series of reports due from the IPPR that seek to identify solutions to bolster the UK's political system, said The Guardian.
An IPPR summary of the report said that a lack of trust matters as "growing distrust can lead to a downwards spiral of democratic decline, with voters disengaging, becoming polarized, or turning to populist leaders and causes".
Writing in The Guardian, Carys Roberts, executive director of the IPPR, said: "The leap of faith that voters make when they entrust a small group of people to govern on their behalf is extraordinarily powerful.
"Yet it is also very fragile. Trust in politics is easily lost and hard to regain."
Public belief that members of Parliament were "out merely for themselves", as opposed to their country or party, increased from 48 percent in May 2014 to 57 percent in the two years since Boris Johnson became prime minister.
In recent weeks, it surged further to 63 percent, since the scandal involving Conservative Party MP Owen Paterson, who had to resign following allegations of breaching parliamentary advocacy rules, and other issues of trust involving politicians.
Last December, a separate YouGov democracy study noted that tensions over the future of the European Union, political divides in the United States, the populism debate, as well as the ongoing novel coronavirus pandemic, "have further deepened challenges for democracy and its role both in Britain and globally".
Issues such as Brexit and the future of the United Kingdom, which is hearing calls for devolution, have also played a role, it said.
In her opinion piece, Roberts said: "The decline of trust in politics in the UK and in other liberal democracies over recent decades is damaging society. It is both cause and consequence of the rise in support for populist parties, rhetoric and causes, as well as growing polarization, seen most clearly in the UK on Brexit."
Roberts concluded that the problem is that "the solutions put forward by populist leaders-retreating into nativism, concentrating power centrally and combining big rhetoric on economic and social change with limited action-fundamentally fail to grapple with the underlying causes of our democratic malaise and further deepen democratic decline".