New high-speed rail lines showcase adaptability
Share - WeChat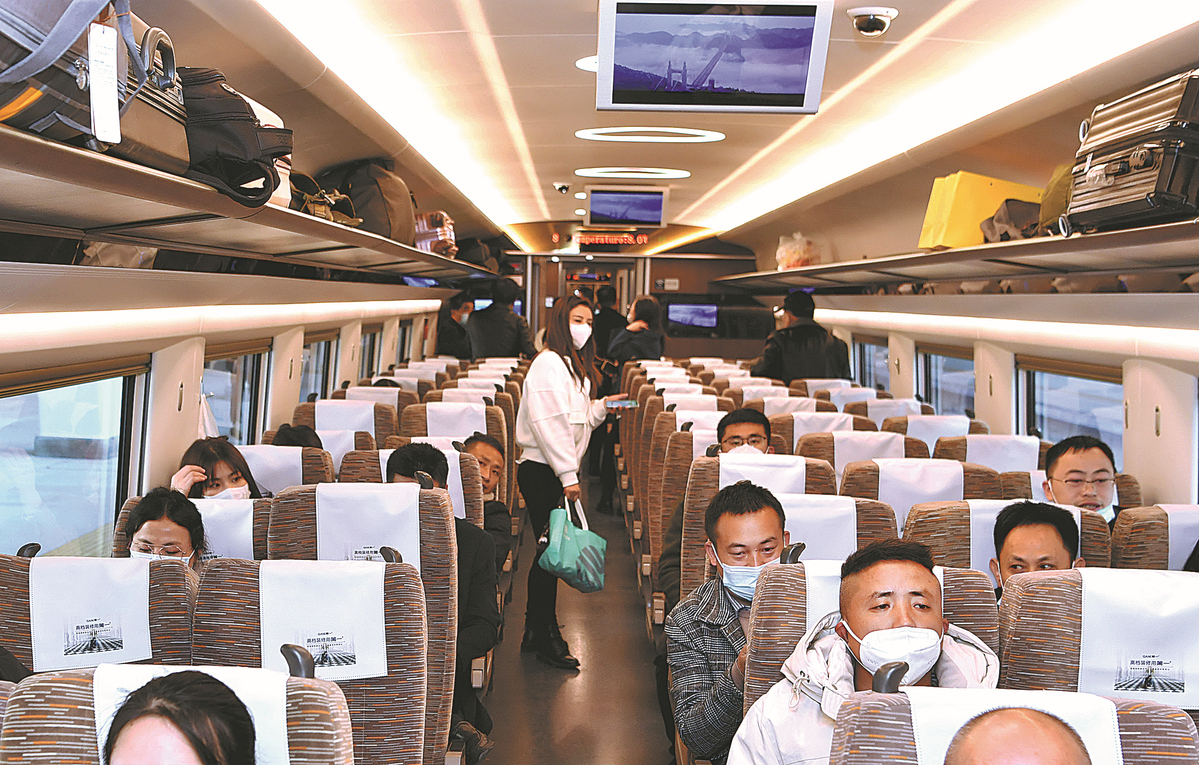 Two high-speed railway lines opened in Central and Northeast China on Monday, showcasing the country's ability to build railways in different climates and geographic conditions.
The lines will boost regional social and economic development, improve people's travel experiences, enhance local tourism and assist rural vitalization, the national railway operator, China State Railway Group, said.
The new line in Central China's Hunan province is located in the west of the province, an area with multiple scenic spots. The 245-kilometer line, with a designed speed of 350 km per hour, links Zhangjiajie and Huaihua with a journey of 1 hour and 10 minutes.
With seven stations, the line passes Furong town and Fenghuang ancient town, popular tourism spots that gained fame from works written by late 20th century scholar and writer Shen Congwen.
The region is known for its remarkable natural views with mountains, rivers and scattered natural reserves. But the breathtaking views challenged railway designers because of complicated geographic conditions.
Construction began in December 2016, and engineers built 162 bridges and 118 tunnels stretching 223.9 km. More than 90 percent of the railway is bridges and tunnels.
In Northeastern China, the new high-speed railway linking Mudanjiang and Jiamusi in Heilongjiang province also opened on Monday, when temperatures dropped to about-10 C.
The 372-km line, with a designed speed of 250 km/h, is China's easternmost high-speed railway. The railway, which passes by Changbai Mountains, is located in a region where temperatures can drop to as low as-40 C.
Frozen earth and heavy blizzards challenged construction crews and design engineers. Thirty-four tunnels and 173 bridges were built along the line, accounting for 56 percent of its length.