Galactic Energy achieves second success in orbital launch mission
Share - WeChat Galactic Energy, a carrier rocket maker in Beijing, has become the first private enterprise in China to have conducted two orbital launches that placed satellites in outer space.
The company's CERES 1 Y2, the second of its kind, blasted off at 12:12 pm Tuesday at the Jiuquan Satellite Launch Center in Northwest China's Gobi Desert and flew for about 14 minutes before deploying five small satellites into a sun-synchronous orbit about 500 kilometers above the Earth, the private startup said in a statement.
The mission marked the first time a Chinese privately built rocket successfully completed two orbital launches. Previously, the SQX 1 rocket — developed by i-Space, another Beijing-based private rocket company — failed in its second orbital launch attempt.
Galactic Energy's mission was also the first to be carried out by the private space sector this year.
An orbital mission is a flight by a carrier rocket that launches spacecraft into orbit.
In addition to i-Space and Galactic Energy, other Chinese private enterprises had also made attempts at orbital missions — a threshold for any serious newcomer in the global space sector that was first crossed by SpaceX in the United States.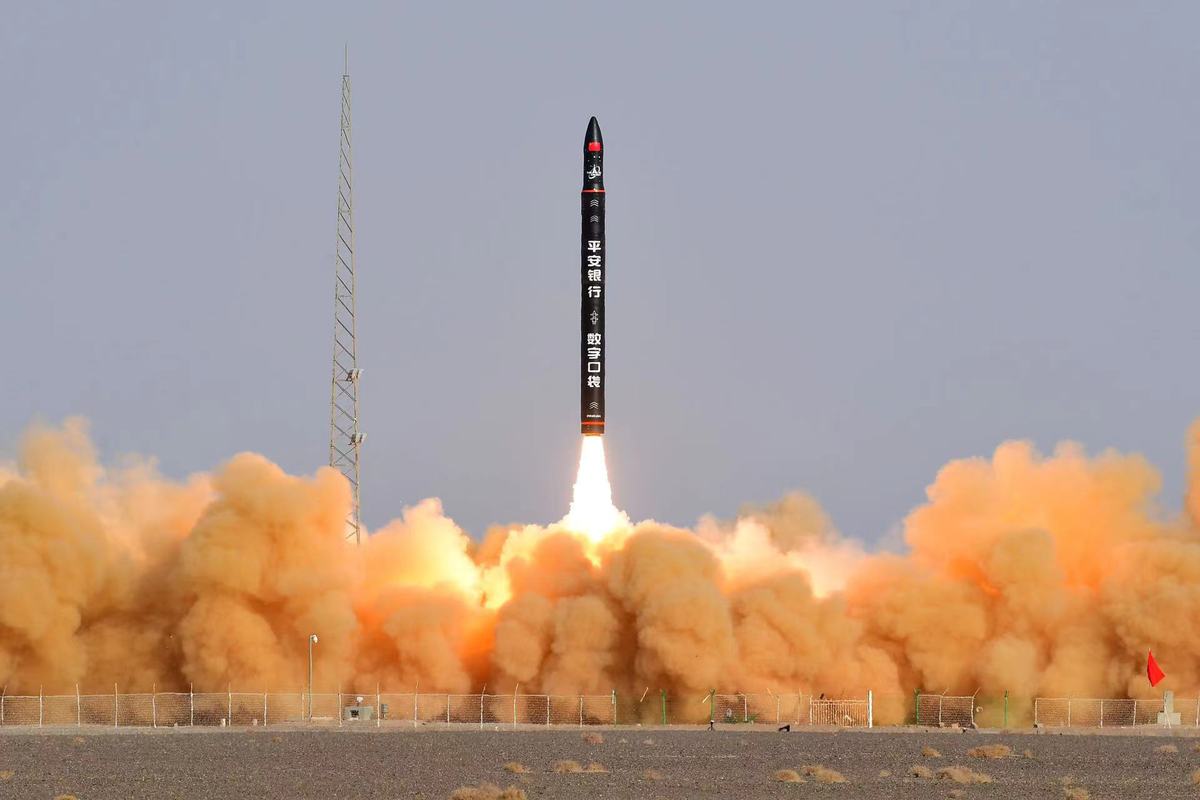 CERES 1 made its debut flight in November last year at the Jiuquan center, becoming the second privately developed Chinese carrier rocket to successfully complete an orbital mission, after i-Space's SQX 1.
CERES 1 is about 20 meters tall, has a diameter of 1.4 meters and is mainly propelled by solid propellant. With a liftoff weight of 33 metric tons, it is capable of sending a 300-kilogram satellite, or several satellites with a combined weight of 300 kg, to a 500-km sun synchronous orbit, or 350-kg payloads to a low-Earth orbit at an altitude of 200 km.
The rocket aims to serve both domestic and foreign clients seeking a small, cost-efficient launch vehicle to deploy their mini satellites, designers said.
Galactic Energy was established in February 2018 by veteran designers and engineers from State-owned space conglomerates.