Green data centers in focus
By Fan Feifei | China Daily | Updated: 2021-12-09 07:00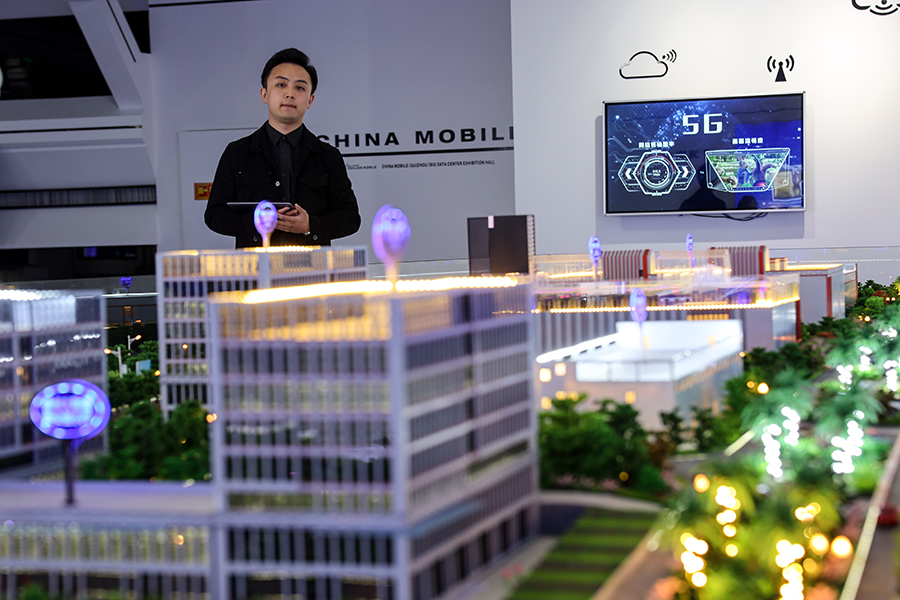 NDRC action plan stresses orderly development of infrastructure

China is beefing up its guidance on the construction of data centers to prevent their haphazard development, the country's top economic regulator said on Wednesday.

The National Development and Reform Commission also said the larger goal is to foster the green and high-quality development of "new infrastructure", a term that refers to digital-age assets like data centers and 5G networks.

Experts said the action plan, released by the NDRC and three other central government departments is in accordance with the country's efforts to peak carbon dioxide emissions by 2030, achieve carbon neutrality by 2060 and promote low-carbon and sustainable growth.

Under the plan, 5G networks should figure in the plans for construction of transportation, energy, industry and municipal infrastructure, and efforts should be made to optimize the layout of data centers.

China will form an integrated infrastructure pattern with well-distributed green data centers and 5G networks by 2025. The utilization efficiency of electricity and renewable energy in data centers will be significantly improved, while newly built large and super large data centers nationwide will cut the power usage effectiveness-PUE-value down to 1.3, according to the plan.

The plan stated data centers in eastern and western regions will achieve a balance in computing power, and the overall utilization rate of the national data centers will obviously increase. Moreover, the utilization rate of the data centers in western parts will rise from 30 percent to more than 50 percent.

China has taken the lead over global peers in data center construction, with more enterprises looking to scale up their data centers to ensure reliability and stability of data services.

"With the rapid development of 5G, the internet of things, artificial intelligence, industrial internet and the commercial application of these new cutting-edge technologies, the demand for data processing is increasing, which has sped up the construction of data centers across the nation," said Xiang Ligang, director-general of the Information Consumption Alliance, a telecom industry association.

However, the investment in establishing data centers is enormous and these centers consume a large amount of electricity, which provides carbon emissions and environmental pollution, Xiang said, adding Chinese technology companies should utilize innovative technologies to improve data centers' operational efficiency and cut power consumption.

According to a report from China's State Grid Energy Research Institute, the electricity consumption by data centers alone in 2020 is estimated to exceed 200 billion kilowatt-hours, accounting for 2.7 percent of the country's electricity consumption.

By 2030, data center electricity consumption in China will exceed 400 billion kWh, accounting for 3.7 percent of the country's total electricity consumption, the report stated.

Data centers should increase computing efficiency, save computing energy consumption, and truly meet the needs of future smart computing, said Wang Endong, an academician with the Chinese Academy of Engineering and the principal scientist at Inspur Group, a Chinese provider of big data services.

Chinese technology firms have started to work on green solutions to reduce electricity and energy consumption of data centers. For instance, online search giant Baidu, which has morphed into a technology pioneer with a focus on artificial intelligence, said it is stepping up efforts to decrease the carbon emissions of its data centers by switching to clean energy and improving energy efficiency.

Baidu also said it will continue to reduce the energy consumption per unit of computing power based on the 2020 average PUE of 1.14 per year through technological innovation, enhanced software and hardware integration and integrated AI applications.