China's embassy in the UK urges Johnson to stop political manipulation
chinadaily.com.cn | Updated: 2021-12-09 08:26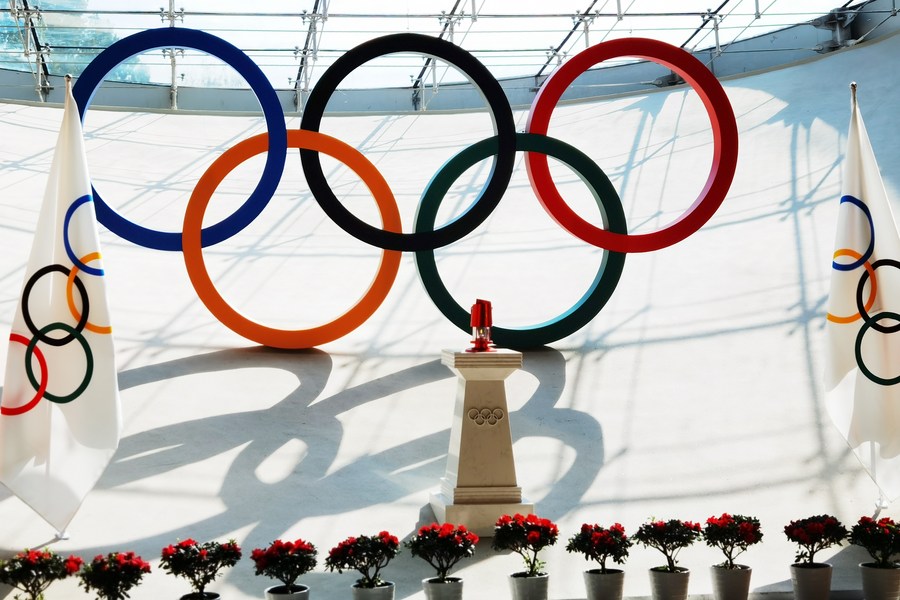 China's embassy in the UK urged the British government to stop political manipulation after the UK side said no ministers will attend the Beijing 2022 Winter Olympics in a so-call "diplomatic boycotting".
UK Prime Minister Boris Johnson made the announcement on Wednesday. However, a spokesperson with China's embassy in London confirmed in a statement late Wednesday night that the Chinese government has not invited any government ministers or officials from the UK to attend the Beijing Games.
"The Beijing Winter Olympics is a gathering of Olympic athletes and winter sports lovers across the world, not a tool of political manipulation for any country," the statement said.
"Making an issue of the presence of government officials at the Beijing Winter Olympics is in essence a political smearing campaign."
Johnson also said he typically did not support "sporting boycotts".
"If the UK government's policy remains not to support "sporting boycotts", then there should not be such thing as 'effective diplomatic boycott'," the China embassy statement said.
"It is a wrong move that places one on the opposite side of the Olympic movement and the athletes from all over the world.
"It will surely meet condemnation from the international community and the vast number of athletes."