Small steps can lead to big strides on climate incentives
Share - WeChat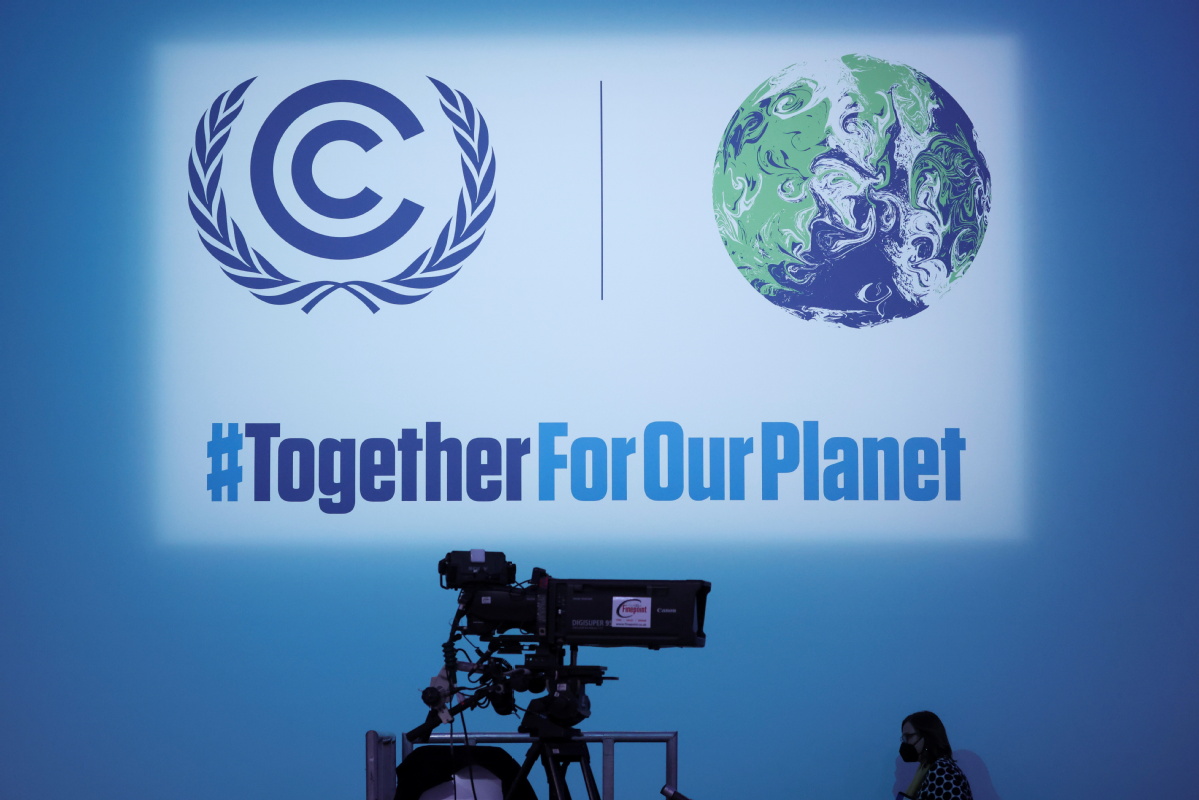 The 26th United Nations Climate Change Conference of the Parties, or COP 26, has come and gone. It did not unveil a treaty on par with the 2015 Paris Agreement, but it exhorted countries to take steps to keep global temperature increases to 1.5 C above preindustrial levels until the end of the century.
Leaders of developing nations demanded $1 trillion annually over the next three decades from developed countries to help the developing world adapt to and mitigate the impacts of climate change. Advanced countries, whose carbon pollution over generations caused the problem, agreed to this funding commitment with the goal of eventually achieving net-zero emissions by 2050.
Delivering on climate finance is the stickiest point of contention between developed and developing countries. Most of the nationally determined contributions in regard to emissions cuts are conditional on the availability of adequate financial support.
Mobilizing $1 trillion every year seems like a daunting task. However, COP 26 witnessed extraordinary support from the global finance industry. The world's largest investors called for a robust, transparent and fair climate deal, promising that they will make money flow. And banks promised to find ways to promote and channel tens of billions of dollars into low-carbon investments.
But private finance will not flow in a vacuum. There is a close relationship between the way in which incentives are handled and increased climate investments. The good news is that the financial industry is not short of savings. At the global level, some $300 trillion is represented in capital markets-a little more than half from commercial banks, and the rest from insurance and institutional investors. Against this, the clean $1 trillion looks quite modest.
But financial markets still do not have enough money flowing in support of a net-zero economy. One of the reasons is that motivation for private financing of low-carbon infrastructure is not strong. If a carbon-intensive investment gives a greater return than that of a clean and green alternative, investors cannot ignore the business case of making profits. That is why over 300 financial institutions have urged world leaders to reach an agreement on climate financing. They are ready to pay a price for carbon if it makes their investment relatively more attractive, while gradually understanding the need for a stable climate and economy for safe investment.
Moreover, most private investments for climate change mitigation in developing countries in Asia are not made by financial institutions but by big corporations. Huge economic rewards could be gained if these are directed toward low-carbon investments by pricing carbon in the markets.
Though a lot of activities are taking place in finance systems, there is a long way to go to mobilize the $1 trillion. A major reason is that financial institutions themselves are not well structured to accelerate financial flows in the right direction. They inadvertently give preference to carbon-intensive investments over low-carbon ones.
The same is true for accounting standards. Even though it is claimed that they are prudent, they do not question the value of stranded assets. The risk measures used to manage banks are backward looking and ill-adapted to foreseeing climate risks that lie ahead. Investment institutions, which have a fiduciary duty to care for the interests of their stakeholders, often ignore the effects of climate change on the population for which investment decisions are made. Shareholders, citizens and policymakers need to ensure that financial systems are fit for the purpose of achieving net-zero targets.
In short, significant, coordinated efforts are necessary to compel future investments in climate change mitigation and adaptation.
Some initiatives have been successful in several countries: ensuring that credit rating agencies offer ratings that incorporate long-term climate risks into their evaluations; encouraging companies to report openly on their carbon intensity and declare their improvement plans; creating standards of reporting for all companies that can raise money through public stock exchanges; getting banks and financial institutions to manage and minimize value at risk through proper screening, making them safer, and steering them away from carbon-intensive activities.
In addition, trustees of investment funds could be encouraged to accept fiduciary responsibility; equity investors can be urged to integrate climate considerations into their engagement with companies and in voting for boards; and insurance companies could assist in identifying and creating climate resilience.
Furthermore, multilateral banks must significantly increase their climate portfolios and intensify their efforts to help countries advance the net-zero goals.
Each of these is but one of many small steps. But taken together they would put the world on a very different course in mobilizing the clean $1 trillion.
The author is director of research strategy and innovation at the Economic Research Institute for ASEAN and East Asia.